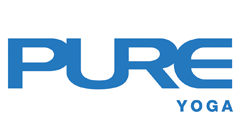 Teacher Training
200-hour Yoga Teacher Training – Weekend Course with Jai Patil
A practical guide to being a Yoga teacher
An experiential journey to enhance AWARENESS, KNOWLEDGE & EXPERIENCE
Building expertise and knowledge through learning how to teach can uplift individual understanding of yoga practice for physiological and psychological well-being.
Correct practice of the techniques requires proper understanding of the techniques' roots along with their correct execution. Learning a systematic teaching methodology that is consistent with human anatomy in the sequencing of postures and movements is key to safe and proper practice. Good sequencing skills enable physical balance in every part of the body; having a focused and open mind brings a balanced state of mental capacity.
Yoga calls for a holistic approach to Body, Mind & Spirit. The disciplines of yoga postures and meditation are closely linked and complement each other. Better understanding of the philosophical and practical aspects behind the practice of postures and meditation helps in maintaining a healthy, happy and sensible lifestyle. It enables knowing yourself and others better and may also enhance your interaction with others.
This teacher training course requires commitment and discipline, and you will benefit from:
Mastering the art, techniques and principles of Yoga
Being a well-rounded yoga teacher who understands the physical, physiological, psychological, and philosophical aspects of Yoga
Origin and Ancient Indian Philosophy
‧History and Modern History (Main Yogic Epics, Vedas, Upanishads, Bhagavad Gita, etc.)
‧Streams of Yoga (Jnana Yoga, Raja Yoga, Bhakti Yoga, Karma Yoga, Mantra Yoga, Hatha Yoga, Kundalini Yoga, etc.)
‧Yoga Sutras of Patañjali – Important Sutras, their Spiritual Values and Applications in Modern Yogic Science
‧Ashtanga Yoga and its Limbs as per Patanjali's Yoga Sutras
Asana
‧Detailed learning of Sanskrit names and their corresponding English names of most of the basic- and intermediate-level asanas
‧Foundations and alignment of each asana and modifications for general students, stiffer students, and students with injuries
‧Modification of asanas for beginner, intermediate and advanced practitioners
‧Detailed explanation of proper application of muscle groups to reduce effort and maximise efficiency
‧Intelligent progression from basics towards intermediate and advanced levels
‧Hands-on adjustments practice for each asana
‧Art of adjustments, contact points of body, amount of pressure to be applied depending on different body types, standing positions during adjustments for minimal personal effort and maximum output from students
‧Dialogues of basic asanas for efficient class instruction and management
‧Discussions and detailed studies of the following principles –
* Duration of stay
* Target areas of the posture
* Functional alignment
* Adjustment techniques while practising and teaching
* Use of props – Blocks, Straps, Bolsters, Blankets, Chairs, Mat and Modern Props (for beginner and intermediate students)
Teaching Methodology
‧Sculpting a class for students with different needs
‧Crafting the skill of a teacher and realising associated responsibilities and purposes
‧Art of lesson planning and sequencing a group class
‧Theme, Introduction and Closing for professional classes
‧Building confidence in verbal communication skills and body language
‧Demonstrations and explanation as an integral part
‧Ethical Guidelines for Yoga teachers
‧Teaching practice within small groups (from early stage of training to develop confidence and voice)
‧Leading an entire class (optional)
‧Learning to build sequence for self-practice at different stages of personal development
Hatha Yoga
Asana: Contains detailed information on the names of asanas, how to perform them, and what kind of diet will enhance the benefits of their practice
Pranayama: Explains various breathing techniques and their health benefits. This chapter also talks about the practice of shatkarma – the six purification techniques that cleanse the body and are essential to preparing for yogic practice.
Mudras and Bandhas: Explains the mudras (gestures) and bandhas (locks) that aid in awakening kundalini power, which leads to enlightenment.
Meditation
Sound: Repeating a mantra, phrase or other sound
Visualising: Picturing an object with eyes closed, such as a lotus flower or the energy points in the body (chakras)
Gazing: Looking at an actual object with eyes open – candles, flowers or pictures are common objects used in gazing
Breathing: Observing the breath and what it feels like – the sensations – as it travels in and out of the body
Mantra – the Spiritual Healer
OM – the Universal Sound
Mantras related to different Deity
Homework Assignment:
To build confidence & creative, students must:
Attend 2 group classes and make notes
Teach 2 group classes
7,8,14,15,21,22,28 & 29 November 2020
5,6,12,13,19,20,26 & 27 December 2020
2 & 3 January 2021
7:00am – 9:30am – Morning Intensives
9:30am – 10:15am – Break
10:15am – 1:15pm – Lecture, Group Work, Discussion, Teaching Practice
1:15pm – 2:15pm – Break
2:15pm – 3:15pm – Yoga Nidra, Mantra Chanting and Sanskrit Asana Names
3:15pm --3:30pm --Break
3:30pm – 6:30pm – Lecture, Group Work, Discussion, Teaching Practice
6:30pm – 7:00pm – Clearing Doubts / Self-Study / Self-Practice
 

Super Early-Bird Prices:

Early-Bird Prices:

Regular Prices:

First 5 sign-ups

Register NOW until 10 October

Register from 11 October onwards

Full Training

7 November 2020 – 3 January 2021

RMB26,800

RMB28,800

RMB36,000

Full Morning Intensives

RMB4,620

RMB4,928

RMB6,160

7,8,14,15,21,22,28 & 29 November 2020

5,6,12,13,19,20,26 & 27 December 2020

2 & 3 January 2021

Morning Intensive Drop-in

RMB350

You must confirm your selected day upon registration
Photos and videos may be taken, solely for PURE marketing purposes.
Application

Please complete an online application form or email us to apply. You will be notified by email within 3-5 days of its approval along with a Welcome Letter outlining payment procedures and further details.
Application is NOT required for Morning Intensives. Please register at studio reception.
Early-Bird Discount
Early-Bird Price: Application sent in on or before 10 October 2020.
Regular Price: Application sent in starting from 11 October 2020.
Refunds/Cancellation:    
All refunds are subject to a 10% processing fee before 10 October 2020.
All refunds are subject to a 30% processing fee starting 10 October 2020
Processing fee will be deducted from your refund.
Minimum Students
This programme requires a minimum of 10 students.
Maximum Students
We accept a maximum of 50 students.
Special offer from PURE Apparel and nood food:
ž   20% off all PURE Apparel retail products for all yoga event registrants on dates of the workshop.
ž   20% off all nood food items for all yoga event registrants on dates of the workshop.

Contact & Enquiries
For enquiries, please email teachertraining.pure-yoga.cn 
PURE Yoga Central Place
L301-L306, F3, West, No.81 Jianguo Rd. Chaoyang Dist., China Central Place, Beijing
T +86 10 85958938
*If there is any discrepancy between the printed and web versions, the web version shall prevail.