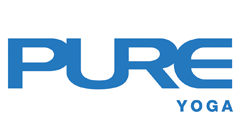 Teacher Training
Awakening: 200-hour Yoga Teacher Training with Amarjit Kumar
A practical guide to being a Yoga teacher

An experiential journey to enhance AWARENESS, KNOWLEDGE & EXPERIENCE
Building expertise and knowledge through learning how to teach can uplift individual understanding of yoga practice for physiological and psychological well-being.
Correct practice of the techniques requires proper understanding of the techniques' roots. Learning a systematic teaching methodology that is consistent with human anatomy in the sequencing of postures and movements is key to safe and proper practice. Good sequencing skills enable physical balance in every part of the body; having a focused and open mind brings a balanced state of mental abilities.

Yoga calls for a holistic approach to Body, Mind & Spirit. The disciplines of yoga postures and meditation are closely linked and complement each other. Better understanding of the philosophical and practical aspects behind the practice of postures and meditation helps in maintaining a healthy, happy and sensible lifestyle. It enables knowing yourself and others better and may also enhance your interaction with others.
This teacher training course requires commitment and discipline, and you will benefit from:
• Mastering the art, techniques and principles of Yoga
• Being a well-rounded yoga teacher who understands the physical, physiological, psychological and philosophical aspects of Yoga


Yoga Alliance Accredited School
Pure Yoga is a registered school with Yoga Alliance. Our teacher training programmes and teachers are internationally accredited, have exclusive recognition and qualify for the 200-hr Yoga Alliance Certification.
Yoga Alliance is an international governing board for yoga teachers and training programmes in the U.S. and globally. Graduates of our programme are automatically eligible to register as a RYT (Registered Yoga Teacher) with Yoga Alliance. Becoming a RYT means having a higher profile and gaining international recognition as a yoga teacher, attributes that many hiring studios look for.
Mission Statement
We offer this training in an effort to grow our community of committed yoga practitioners, empowering those who demonstrate dedication to a personal practice, by sharing the knowledge, skills and tools we have learned so they too can start teaching yoga.
We intend to guide trainees toward a healthy self-confidence, while at the same time invoking in them a sense of humility and excitement, knowing that they are at the beginning of a long journey.
For enquiries, email teachertraining@pure-yoga.com
The teacher training course is comprised of 9 Modules that provide a comprehensive understanding of what is Yoga and Meditation, the interconnectedness of body and mind, and the positive effects to our daily life. Covered topics include the Yogic Vision of the Upanishads and the Vedic Tradition of Yoga.

Module 1 – Yoga Philosophy, History, and Classifications
Honour and connect to the roots of Yoga. The development of Yoga from the pre-Vedic period to modern-day. Major works including the Yoga Sutras and Bhagavad Gita. Introduction of influential yogis in history.
* Understanding the true meaning of Yoga

* What Yoga is NOT
* History of Yoga - Pre -classical to Modern vs Traditional Yoga

* Four Main Branches of Yoga

* The Eight Limbs
* The Three Bodies and Five Sheaths
* Seven Chakras and Kundalini Yoga
Module 2 – Asanas & Surya Namaskara

Asana is traditionally defined as a "seat." Most commonly, it is the seated posture used for meditation. Nowadays, the term is used for any physical posture of Hatha Yoga. It is the third limb of Patanjali's eightfold path of ashtanga, following the yamas and niyamas.
Asana practice is considered important by yogis because it helps to keep the physical body healthy. Given that the body is the vehicle for the spirit, looking after the physical body is important for spiritual development. Practising asanas can also have a range of emotional and energetic benefits, increase discipline and concentration, and ready the mind for meditation. Surya Namaskar or Sun Salutation is a set of 12 powerful yoga asanas (postures) that provides a great cardiovascular workout. It is a great way to a fit body, peaceful mind and energised spirit.
• Classification of Asanas & Application (including standing, sitting, backward bend,
forward bend & twisting poses)
* Inversion Poses

* Explanation of Alignments and adjustment of Asanas

* The Art & Science of Body & Mind

* Health Management & Therapy

* Distinguishing Yoga and Exercise
* Understanding Different Types of Asanas and their Applications
* Correct Alignment & Sequencing to Avoid Injury
* Safety Guideline on Asanas Adjustment
* Systematic Self-Practice Habit to Enable Consistency & Improvement
* Application of Proper Yoga Props to Facilitate Students of Various Levels
* Therapeutic Effect of Surya Namaskara
* Body Anatomy as it Applies to Surya Namaskara
* Progression into Advanced Posture through Surya Namaskara
* Relationship between Surya Namaskara and Chakras & its Effects
* Surya Namaskara with Sound Vibration (Vocal and Chanting)

Module 3 – Anatomy and Physiology
Introduction to the human body systems and fascia including benefits and contraindications related to Yoga. Understanding human energy pathways and the flow of prana through nadis.
* Different Components of Body
* How our Body can Benefit from Yoga

* Body Motion & Movement

* The Skeletal System
* The Muscular System
* The Respiratory System
* The Cardiovascular System
* The Digestive System
* The Homeostasis
* Relationship between Breathing and Muscle/Joint Movement
* Anatomy of Human Body and Common Asanas
Module 4 – Mudra, Bandha, Pranayama & Meditation
Mudra and bandha bring stability to the mind. They work at a much deeper level than asanas. They develop awareness at the level of the organs, purify the cells and cleanse the organs. A mudra is a specific posture that channels energy into particular chakras (plexus) and in turn affects the organs to which it is connected. Bandha means lock. It involves contraction of the muscles and organs causing energy to accumulate at a particular plexus.
Pranayama (prana = energy + yama = control) is a breathing technique that involves controlling the breath with the goal to withdraw the senses from the outside world. This helps to raise one's prana (or Kundalini energy) up the deep spine to the sixth chakra (spiritual eye) for enlightenment.
Meditation is a practice to increase awareness in the here and now without imposing habitual judgement. It is a practice of concentration with the focus on a sound, an object, visualisation, on the breath or movement or attention itself. It also aids in stress reduction leading to relaxation and thus enhances personal and spiritual growth.
* How to Preserve Energy using Mudras, Bandhas and Breath
* Introduction to the three main Bandhas
* How Bandha can assist your Pranayama, Asana Practice and Life
* What are Mudras and how to help centre and redirect Energy loss
* What is Pranayama and its benefits
* Types of Pranayama
* The Scientific View
* Pancha Pranas
* Upa Pranas
* Pranayama Techniques
* Understanding the importance of Meditation
* Mechanisms of Meditating
* How to begin
* Challenges in meditating
* The Physiological and Psychological Effects of Meditation
* The Inner Light Meditation Method
Module 5 – Shatkarma
Shat Kriyas or Yogic cleansing processes are an integral part of Yoga that helps eliminate accumulated toxins from the body system. Kriyas help prepare the body and condition it for the practice of yogasana and pranayama.
Bodily functions are like a machine that has to be continuously cleaned and maintained. Expulsion of toxins such as mucus, gas, acid, sweat, urine and stool improves the functioning of the body.
* General Purposes
* Jala Neti
* Sutra Neti
* Vaman Dhauti
* Varisara Dhauti
* Nauli
* Trataka

Module 6 – Mantras, Chants, Prayers & how to read Devnagiri Script (Sanskrit)

A mantra is a sacred word, sound or phrase, usually in Sanskrit, which is believed to have a spiritual and psychological power. Mantra yoga uses repetition and chanting of mantras to encourage the mind to enter a meditative state. Chanting mantras can change the vibration within to evoke a higher level of consciousness.
* What are Mantras?

* Why do We Chant?
* What is Om/Aum?
* Sanskrit names of the postures
* Gayatri Mantra
* Guru Brahma Chant
* Opening Prayer
* Closing Prayer
* Asatoma Sadgamaya
* Mahamrityunjaya Mantra
* How to read Devnagiri Script (Sanskrit)
* Basic vocabulary, names and meaning of Asanas, Pranayamas & Mantras in Sanskrit

Module 7 – The Science of Hatha Yoga
Hatha is a general category that includes most yoga styles. Cultivate awareness and build a more inclusive and customised environment. Learn the benefits of deep stretching and relaxation as well as pranayama. Learn the traditional system in the practice of asanas (postures) and pranayama (breathing) to bring peace in body and mind and to prepare for meditation.
* Origins & Key Concepts

* Six Aspects of Hatha yoga

* Asanas

* Pranayama
* Bandhas
* Mudras
* Asanas Index
Module 8 – Teaching Methodology and Lesson Planning
Learn the necessary procedures and different techniques to teach yoga through clear instructions and a systematic teaching methodology. A firm grasp of the principles, practices and procedures involved in teaching yoga classes.

* Lesson Design and Planning
* Setting Up and Designing a Sequence
* Creating balanced Sequence
* Timing of Different Sequence
* Demonstration vs Instructions
* Giving Instructions
* Classroom Management
* The Physical Environment
* Finding Your Most Suitable Teaching Style
Module 9 - Assignments and Practicum
28, 29 August
4, 5, 11, 12 18,19, 22, 25, 26 September 
1, 2, 3, 9, 10, 14, 16, 17 October
*11-26 September will locate in Peninsula Studio

Everyday schedule:

Moring Session
9:30-11:30 Intensive Practice
11:30-13:00 Lecture, Iterative practice

Lunch: 13:00

Afternoon session
14:00-15:00 Yoga Nidra/Mediation
15:00-16:00 Lecture & Discussion
16:30-19:00 Teaching, methods, sharing

*There will be a one-hour lunch as well as several short breaks throughout the day.
Students who are interested in participating should bear in mind that this will be a physically and emotionally demanding programme. It will require a strong commitment and personal sacrifice, as well as the support of the student's primary support network.
Interested students must:
• Have a deep desire to learn and personally explore the deeper dimensions of yoga
• Have a minimum of 12 months of regular yoga practice
• Be free of major injuries going into the programme
• Have a coachable attitude
• Be fully committed and understand that 100% full attendance is required
• Be willing to forgo most other personal or professional commitments for the duration of the programme
• Have read the required readings and submitted homework below prior to the beginning of the course.
Light on Yoga – BKS Iyengar
Yoga Anatomy – Leslie Kaminoff
Yoga Sutras of Patañjali (any version)

Asana Pranayama Mudra Bandha by Swami Satyananda Saraswati
Amarjit Kumar
Amarjit began his Yoga journey at the age of 10 and has since accumulated in-depth knowledge and practical experiences in yoga practice. In his pursuit of yogic excellence, he started studying authentic Yoga as a youth and devoted himself to its continuous practice both in spirit and in form. He has been recognised for his talent and has won numerous national and provincial yoga championships in India.
Under the guidance of his teacher Prabir Karmakar in yoga training and having been deeply inspired by Swami Niranjanananda Saraswati at the Bihar School of Yoga, Amarjit wanted to impart and share his inner feelings of yoga with more people around the world. He first began his yoga teaching career in 2002 in India, later moving to Bangkok in 2005 and then Hong Kong since 2007. He displays his passion for yoga philosophy as a way of life and translates the traditional essence and concepts of Yoga into practical application and body-mind enhancement in today's world. 
Amarjit believes that perfection comes from keen awareness and genuine practice. His classes will allow you to learn more about your body as well as to develop self-confidence with mental balance and stability. His focus is on the harmonious flow of body, breath and mind – to co-ordinate bodily movements and postures with proper breathing as well as physical alignment in a systematic and scientific way, resulting in blissful moments for practitioners of all levels.
QUALIFICATIONS & CERTIFICATIONS
Master's degree in Yoga, TGO University, India, 2017
Certified Teacher, AYM, India (200 hours), 2017
Referee- Asian Yoga Federation (Asian Yoga Championship), 2016 – present
Certificate in Sports Science and Fitness Foundation, AASFP, Hong Kong, 2015
Secretary, Hong Kong Yogathon (Int'l) Co. Ltd., 2015 – present
Secretary, Yoga Federation of Hong Kong, 2015 – present
Certified Teacher (Satyananda Yoga), Bihar School of Yoga, 2008
Diploma in Yoga Therapy, Ghosh's Yoga College, Kolkata, India, 2003
Certified Hatha Yoga Teacher, Karmakar Institute of Yoga, India, 2003
Hari Om

Hari Om (Eranki Srihari Baladitya) is a dancer, choreographer and dance teacher who first started Yoga practice in 2003 as an add-on practice for his dance warm-ups and cool-down. His passion for yoga increased manifold after he experienced a knee injury in 2009, when yoga became his source of recovery and rejuvenation. Hari Om feels that his personal injury came as a blessing in disguise as it opened a whole new world where he could not only improve his own health but help others seek a healthier lifestyle. His parents and teachers of dance or yoga have been his inspiration and have guided him in becoming a dance & yoga teacher.
His dance life started as a toddler when he first joined Kuchipudi dance in the Andhra University School of Fine Arts in his hometown of Visakhapatnam, India under the tutelage of his primary guru Sri Pasumarthi Sitaramiah. He grew to be a full-fledged dancer by the age of 15 as he learnt several other dance styles from various gurus including smt.A.Bala Kondala Rao and Sri Hari Rammurty (Kuchipudi), Sri A. Rukmaji Rao (Bharatanatyam) and Sri Nataraj Parameswaran (Andhranatyam & Perini Shivatandavam). His yoga journey (which mainly started in Hong Kong) deepened, delving into aspects of Yoga apart from the asanas – such as anatomy, diet and pranayama. Along this journey, teachers like Samrat Dasgupta, Chandrika Gibson, Garret Lane and many others have helped him lay the foundation to becoming a Yoga teacher. Every teacher in his life has shaped his personality and philosophy towards life – "Happy, humble and open-minded". 
Hari Om's dance classes are fun and suited to the varied interests of students who seek to learn diverse styles of Indian dance including classical, semi-classical Indian style, bollywood fusion, dance basics or stay fit. His yoga classes are equally engaging with clear instruction and alignments. Be it dance or yoga, his philosophy towards teaching has been to make his classes accessible to all students who wish to learn in a friendly yet disciplined atmosphere. Hari Om's open-minded attitude encourages students to freely approach him for clarifying doubts or asking questions.
QUALIFICATIONS & CERTIFICATIONS
Yoga TT with Yuva School of Yoga (200 hours), 2015
Yoga Therapy Training with Dr. Ganesh Mohan, Chandrika Gibson, and Garret Lane, 2014
Advanced Yoga TT with Samrat Dasgupta (100 hours), 2014
Diploma in Kuchipudi Dance from the Potti Sriramulu University, Hyderabad, India


Photos and videos may be taken, solely for PURE marketing purposes.
Application
Please complete an online application form or email us to apply. You will be notified by email within 3-5 days of its approval along with a Welcome Letter outlining payment procedures and further details. Application is NOT required for Morning Intensives. Please register at studio reception.
Early-Bird Discount
Early-Bird Price: Application sent in on or before 31 July 2021.
Regular Price: Application sent in starting from 1 August 2021.
Refunds/Cancellation
· No refund or credit will be given for cancellation starting 1 August 2021.
· Valid refunds are subject to a 10% processing fee that will be deducted from your refund.
Minimum Students
This programme requires a minimum of 10 students
Healthy-licious juice cleanse offer from nood food
• HK$200 discount on nood food 3-Day juice cleanse for all yoga event registrants on training dates. Ask nood food staff at your event location for details.
• 10% off all nood food items for all yoga event registrants on dates of the training.
Contact & Enquiries
For enquiries, please email teachertraining@pure-yoga.com.
*Please refer here for the full terms & conditions