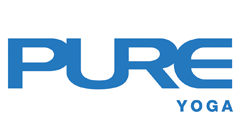 Teacher Training
100-hour Yin Yoga Teacher Training: Meridians & Functional Anatomy with Nicky Hadjithoma
12-25 September, Starstreet Precinct – Wan Chai
This 100-hour Yin Yoga Teacher Training is a comprehensive study programme, designed for teachers and practitioners interested in understanding the anatomic and energetic theories of yin yoga. This training will unpack the theoretical aspects of the practice, whilst also covering the practical aspects of how to teach.

To support the theoretical lectures and discussions, daily teaching labs will provide the opportunity to incorporate principles of functional anatomy and meridian theory into the different ways to sequence a class.

Graduates of this yin yoga teacher training will not only understand the various theories behind this beautiful practice but will also leave with the necessary skills to teach a thoughtful and competent yin yoga class.
The training will be split into three parts:
Theory and Practice of Yin Yoga
Functional Anatomy
Meridians in Yin Yoga
The Yin Yoga Teacher Training Curriculum:
The yin yoga teacher training curriculum is designed as a series of modules that can be studied separately and in any order, allowing students to build on their knowledge and specific areas of interest at their own pace.
Each module will cover the fundamental theory behind yin yoga whilst offering a very different modality and anatomical focus. The goal is for students to expand their knowledge of skeletal variation whilst building a more rounded tool kit to practise and teach yin and functional yoga.
The Current Modules on Offer:
Part I: 100-hr Yin Yoga Teacher Training - Meridians & Functional Anatomy (Hip)
Part II: 50-hr Yin Yoga Teacher Training - Myofascial Release, MyoYin and Spine Anatomy
Part III: **To be announced Summer 2021
This training is designed to give a comprehensive foundation in all theoretical and energetic aspects of yin yoga. Upon completion, you will have gained the most essential skills necessary to confidently teach Yin Yoga to all levels.
Theory and Practice of Yin Yoga
Learning Model: Shravana, Manana, Nididhyasa
History of Yin Yoga
Yin and Yang Theory
Basic Yin Poses
Aesthetic vs Functional Yoga Practice
Sutra for Functional Alignment
Yin Yoga Anatomy Practices
Yin Yoga Meridian Practices
Prop Usage in Yin Yoga
Wall Yin
Modifications and Safety in Yin Yoga
Teaching and Sequencing Methodology
Functional Anatomy
14 Skeletal Segments & Movements
10 Muscle Groups: Target Areas
7 Groups of Archetypal Yin Yoga Poses
Anatomy and Movement of The Hip
Skeletal Variation

s (Hip)

Range of Motion Tests (Hip)
Three Layers of a Joint
Tension and Compression Theory
Three Types of Muscular Contraction
Theory of Exercise
What Is Pain?
4 Myofascial Compartments of The Thigh
6 Myofascial Compartments of The Torso
Analysis of Yin Yoga Poses
Meridians in Yin Yoga
The Fundamentals of Ancient Chinese Practices
Meridian Theory
Yin Yang Philosophy
Meridians and the Viscerals (Zang Fu)
Theory of Qi
Meridian Pathways
Meridian Tracing, Palpation
Causes and Symptoms of Qi Disruptions
Meridians and Organ Health
Meridians and The Emotions
Hand and Foot Meridian Points
The Five Element Theory
Five Colours and Five Tastes
Meridian Clock
Meridian Nidra
DISCLAIMER:
This training and its contents are intended to serve as a reference for general health maintenance and well-being. The contents in this training are not meant to replace medical advice from doctors, nor diagnose or treat medical conditions. This training is taught by a yoga teacher, not a Chinese Medicine doctor. Upon completion, students will not be certified in any practice relating to Chinese Medicine. This training is simply designed to help yoga teachers sequence a yoga class that will complement and support any Chinese Medicine treatment plan that is outlined by a certified Chinese Medicine professional. Students should consult the relevant medical professionals before attempting any of the recommended practices taught in this programme.
This training is suitable for all levels. No pre-requisite is required.
This training is designed for students and teachers who are interested in learning about Yin Yoga and incorporating its philosophy into their practice and teaching. If you would like to understand more about the history of this practice, delve deeper into the study of yoga anatomy, gain a better understanding of Chinese meridians, or simply wish to deepen your yin practice, this is the training for you.
Students who attend 100% of the training will receive a 100-hr Yin Yoga Teacher Training certificate from Pure Yoga. These training hours can be added towards your Continuing Education with the Yoga Alliance.
12-15 September
17-20 September
22-25 September
 *16 & 21 September are rest days
Morning Session:
8:00am – 12:00pm
Afternoon Session:
1:30pm – 5:00pm
**Total 90 contact hours + 10 hours homework/self-study 
Super Early-bird 20% off offer: HK$13,200 (for the first five registrations) FULFILLED
Early-bird 10% off: HK$14,850 (ends 31 July)
Regular Price: HK$16,550
Photos and video may be taken, solely for PURE marketing purposes.
Early-Bird Discount:       
Early-Bird Discount ends 31 July 2021.
Refunds/Cancellation:    
No refund or credit will be issued for cancellations starting from 1 August 2021.
All refunds are subject to a 10% processing fee that will be deducted from your refund.
Minimum Students
This programme requires a minimum of 10 students.
Contact & Enquiries
Healthy-licious juice cleanse offer from nood food
$200 discount on nood food 3-Day juice cleanse for all yoga event registrants on training date. Ask nood food staff at your event location for details.
*If there is any discrepancy between the printed and web versions, the web version shall prevail.
Will I be able to teach right after I graduate from this programme?
Yes. All the course materials taught in this course will equip students to teach yin yoga skilfully in private one-to-one and group class settings.  If, however, you wish to teach formally at a yoga studio, you will still require a 200-hour teacher training in order to register with the Yoga Alliance and be eligible for studio jobs. This can be undertaken within 3 years of graduating from this 100-hr yin training, at which point these 100 hours will be added to your continuing education hours. Some students will take this programme just to deepen their own personal practice or kick-start a life transformational experience, while others do it to immediately start a teaching career. Others who do not want to proceed into teaching immediately would immerse into further trainings. More than half the students from our graduate programmes begin teaching friends and family, then move into part-time teaching in studios and full-time teaching.

Will I be able to teach at Pure Yoga after graduating from this programme?
PURE Yoga is always open to applications and supports graduates from our programmes. We do have many teachers at PURE Yoga currently that are previous graduates. While we encourage graduates to apply with us, there is never a guarantee of job placement due to availability of openings or space within our studios. However, any graduates that apply with us are kept in our database and are advised if there are openings available.

Will PURE Yoga help with my Yoga Alliance application?
Upon successful graduation of our teacher training programmes, PURE Yoga will send the students a link to where they can apply for the Yoga Alliance certification. Our programmes and our school are Yoga Alliance accredited, meaning that students graduating from our programmes will "automatically" be approved when they apply to Yoga Alliance. From there, students will take their own steps in applying for Yoga Alliance – whether you are applying for 200-hour certification, 500-hour or so forth.

If I miss one day, will I be able to make up for it?
Students undergoing this programme must be fully committed and understand that 100% full attendance is required. They must also be willing to forgo most other personal or professional commitments for the duration of the programme – only with 100% attendance and completion of the course will students receive a certificate and no make-up of work will be given. Should there be any problems with this, students must speak with the faculty prior to the course and only under very special circumstances will it be considered.

Will I receive a certificate after the programme?
Upon successful completion, 100% attendance, and following the code of conduct – students will receive a Certificate of Completion from PURE Yoga for this teacher training programme.
*If there is any discrepancy between the printed and web versions, the web version shall prevail.
*Please refer here for the full terms & conditions