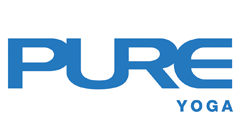 Workshops
The Method: Backbend
Mastering the Art of Backbending with Prateek Arya Dagar

In the asana system, the most advanced postures are backbends. A balance of strength and flexibility of the spine is needed for the sound functioning of the nervous system, and backbends are a great group of asanas to improve spinal health and alignment.

You will learn the methodology in regards to asana, which refers to the exact technique involved in its learning. Improve your technique to find ease in movement and immobility. Mastery of mind over body is the aim of which the reward comes from a proper understanding of the basic principles, methods of the asana and the Yogic perspectives in general.

The integrated, unified and systematic approach of this workshop will guide you through from basic to advanced backbends.
1.Understand the traditional approach and concept of "Asana".
2.Know the 5 Pranas and how they can help in our practice and daily lives.
3.Why Backbends?
4.Learn different body types to appreciate and adapt suitable modifications.
5.Explore the appropriate drills, essential to achieve better alignment and enhance individual practice.
6.The Integrated, Unified and Systematic approach to going from basic to advance backbends.
27 February 
2:00pm – 5:30pm
Second Round:
28 February
2:00pm – 5:30pm
FULL WORKSHOP:
Mastering the Art of Backbending with Prateek Arya Dagar
Total 3.5 hours
Round 1 or Round 2

(PURE Cardholders) Early-bird 20% discount: HK$900 (ends 5 December)
(Non-PURE Cardholders) Early-bird 10% discount: HK$1,012 (ends 5 December)
Regular Price: HK$1,125
Photos and videos may be taken, solely for PURE marketing purposes.
Early-Bird 20% Discount:
Early-Bird Discount ends 5 December 2020. Please see above for listed prices.
Refunds/Cancellation:
No refund or credit will be given for cancellation starting 6 December 2020.
All refunds are subject to a 10% processing fee that will be deducted from your refund.
Healthy-licious juice cleanse offer from nood food:
$200 discount on nood food 3-Day juice cleanse for all yoga event registrants on workshop dates. Ask nood food staff at your workshop location for details.
10% off all nood food items for all yoga event registrants on dates of the workshop.
To register, please contact any PURE Yoga studios or see reception
*Please refer here for the full terms & conditions