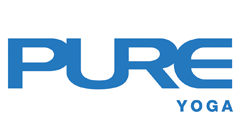 Workshops
WARM VINYASA with Philippa Ho
3 April, Pacific Place – Admiralty
SPACE & FLOW (S&F) is a movement-based Yoga practice promoting a healthy
spine and joints, muscular strength and body-mind awareness. The physical practice
is based on spinal and joint integrity, muscular strength, and the understanding of the nervous system's role in growth, physical potential and ultimately, health.
Greatly inspired by schools of somatic education such as Feldenkrais, the S&F
method combines a multi-faceted approach that draws from various fields of
practice like martial arts and dance, body therapy, and from the world of strength &
conditioning.
Born out of Raphan's wish for a collective yet truly individual artistic expression of
Vinyasa Yoga, SPACE & FLOW is a movement practice promoting kinaesthetic
awareness and 'learning through the body' as the greatest agents for positive
personal and social change.
This workshop is open to beginners and advanced practitioners alike. We will
move through a somatic "tune-up", the S&F Dynamic Warm-Up, and experience a
vinyasa sequence created by Raphan.
This workshop welcomes those curious about Vinyasa Yoga and keen to experiment with existing beliefs.
3 April - Saturday
9.00am – 12.00pm
**This is an all-level workshop.
Total 3.0 hours 
PURE Cardholder Early-bird 20% off: HK$1050 (ends 15 March)
Non-PURE Cardholder Early-bird 10% off: HK$1,182 (ends 15 March)
Regular Price: HK$1,313
Photos and videos may be taken, solely for PURE marketing purposes. 
Early-Bird Discount:       
Early-bird Discount ends 15 March 2021.
 Refunds/Cancellation:    
No refund or credit will be issued for cancellations starting from 16 March2021.
All refunds are subject to a 10% processing fee that will be deducted from your refund.
 Healthy-licious juice cleanse offer from nood food:
$200 discount on nood food 3-Day juice cleanse for all yoga event registrants on workshop dates. Ask nood food staff at your workshop location for details.
10% off all nood food items for all yoga event registrants on dates of the workshop.
To register, please contact any PURE Yoga studio or see reception.
*Please refer here for the full terms & conditions