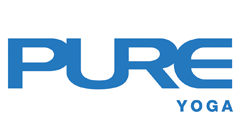 Workshops
Receptivity & Support: Wall Rope Workshop with Anjan Kundu
The Yoga Rope Wall is an Iyengar style ("Yoga Karunta", meaning yoga puppetry) of practising yoga, implementing the use of the ropes and the wall as props for alignment in Yoga postures. Alignment is emphasised in yoga postures to protect the student from possible injury and to offer a stable foundation for the path of deeper exploration.
Wall Rope is an important tool that will equip each practitioner with the proper fundamentals for opening the pathway to expression in each asana. The yoga ropes are used to provide balance and stability, while strengthening the body and opening space within each posture.
Lengthen your spine and open your joints. It allows your spine to extend much further than in normal yoga poses, which will make you feel taller and enable you to go deeper in poses like backbends.
Strengthen hard-to-build muscles. As soon as you start to work with the ropes, you notice the amount of strength that's required of your arms (e.g. forearms) and core in every pose.
Improve your inversions. In addition to building arm strength, you'll also be able to get upside down more easily than on the mat – especially students with a personal fear of flipping the head towards the ground.
Recommended for students with:
Less than 1 month of yoga experience
No prior experience of wall rope class
A beginner's mind
Desire to reap the benefit of sustained yoga postures
Desire for foundational practice by focusing on alignment
Fear of inversions without wall support
Not recommended if you have the following health conditions:
High blood pressure
Recent post-natal surgery (past 12 months)
Glaucoma
Detached retina or any severe condition affected by inversions
Pregnancy
The asana practice is just a portion of your yoga journey – the rope wall will deepen the awareness of breath and body, offering deeper release and integration of the practice of yoga. Come join us to reach the places where your regular practice cannot take you.
Day 1: 21 February (Sunday)
11:00am – 2:00pm
Lengthen & Invert: standing, forward fold, inversion and restorative postures

The ropes can be utilised as props to support standing postures and support the entire body weight for inversions, allowing the spinal column to lengthen and traction, eliminating back pain and compression.

Day 2: 28 February (Sunday)
2:30pm – 5:30pm
Align & Restore: backbend, twisting, inversion and restorative postures

The ropes provide support to open fully into a safe rotating twist with appropriate pelvic alignment and also allows for greater opening of the chest and intense release of the shoulders.
Receptivity & Support: Wall Rope Workshop
21 & 28 February
Total 6.0 Hours

(Limited Capacity: 12)
PURE Cardholder Early-bird 20% off Discount:
HK$1,800 (ends 31 January)

Non-PURE Cardholder Early-bird 10% off Discount:
HK$2,025 (ends 31 January)

Regular Price: HK$2,250
Photos and videos may be taken, solely for PURE marketing purposes.
Early-Bird 20% Discount:
Early-Bird Discount ends 31 January 2021. Please see above for listed prices.
Refunds/Cancellation:
No refund or credit will be given for cancellation starting 1 February 2021.
All refunds are subject to a 10% processing fee that will be deducted from your refund.
Healthy-licious juice cleanse offer from nood food:
$200 discount on nood food 3-Day juice cleanse for all yoga event registrants on workshop dates. Ask nood food staff at your workshop location for details.
10% off all nood food items for all yoga event registrants on dates of the workshop.
To register, please contact Asia Standard Tower Studio or see reception.
*Please refer here for the full terms & conditions