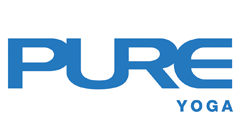 Workshops
A Journey into Backbend (Part 1) with Hari Krishnan
6 & 7 March Langham Place – Mong Kok
The key to feeling healthy is sound functioning of the nervous system, since it is the nervous system that is responsible for all functions of the body including healing. It is therefore important to maintain a balance of strength and flexibility at the back of the body in the spine, where the spinal cord is housed. Backbends are a great group of asanas to improve spinal health and alignment. They counteract the tendency to collapse the chest and strengthen the muscles of the spine and the shoulders. They help align and create space. Backbend are challenging, both physically and emotionally.
In this workshop you will find out what backbends can do for you on an emotional and physical level. We go through some anatomical, fundamental alignment principles and techniques to increase mobility and keep you safe and strong in backbends. After warming up and preparing the body we will explore many different backbends in a fun and playful way. You will discover how backbending, when done properly, can give you the confidence you need to truly open your heart. It takes both strength as well as a willingness to feel vulnerable to be open.
This workshop is recommended students with some basic yoga experience. All postures will be available in both gentle variations as well as deeper versions to suit individual needs and abilities.
6 March - Saturday
10.00am – 12.30pm
1.30pm – 3.30pm
7 March - Sunday
10.00am – 12.30pm
6 & 7 March
Total 7.0 hours

PURE Cardholder Early-bird 20% Off:
HK$1,624 (ends 28 February)

Non-PURE Cardholder Early-bird 10% Off:
HK$1,827 (ends 28 February)
Regular Price: HK$2030
Photos and videos may be taken, solely for PURE marketing purposes.
Refunds/Cancellation:    
No refund or credit will be given for cancellation starting 1 February 2020.
All refunds are subject to a 10% processing fee that will be deducted from your refund.
 Healthy-licious juice cleanse offer from nood food:
$200 discount on nood food 3-Day juice cleanse for all yoga event registrants on workshop dates. Ask nood food staff at your workshop location for details.
10% off all nood food items for all yoga event registrants on dates of the workshop.
To register, please contact any PURE Yoga studio or see reception.
*Please refer here for the full terms & conditions