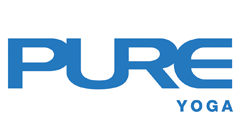 Workshops
Yin yoga therapy workshop 陰瑜伽治療工作坊由Connie Yan老師指導
This workshop explores gentle stretching, then goes deep into connecting tissues. We will practise asanas using some props, gaining awareness of our body's limitation whilst increase our mobility with every practice. The focus is on full-body mobility that includes spinal flexion, extensions & rotations, hips joint mobilisation exercises, and shoulders & chest opening. Such practice will enhance synchronised movement with other joints of the knees, ankles, elbows & wrists, and help us to relax and enjoy a carefree life.
循序漸進的3天陰瑜伽工作坊,以不同式子配合輔助用具,加深了解自身使用角度的限制,及增加身體不同部位的使用角度,讓您在日常生活得到靈活自在的感覺,並且令身體輕鬆地演譯不同的瑜伽體式。是次工作坊練習目標為增加髖関節及肩膊的屈曲、伸展及旋轉角度;提升脊椎及胸椎可使用角度,膝蓋、手肘、腳踝及手腕如何配合得宜。如何令肌肉放鬆,享受自在生活。
Date : 26-28 March
日期:3月26-28日
26 March (Friday)
7:00pm- 9:00pm
- Use props to assist with poses for the hip joints opening like flexion, extension and rotations of the legs, which help to improve hip mobility
- 用一些輔助工具協助打開寬關節,如柔軟度、屈曲、伸展及大腿骨轉動,以提升寛關節的靈活性。
27 March (Saturday)
10:00am-12:30pm
- Focus on leg opening, stretching muscle fascia to be better aware of its location, use different props to open entire leg muscle, exercises for flat feet & Hallux Valgus, improving the mobility of legs and balancing the bodyweight to relieve Sciatica.
- 針對腿部肌肉,從伸展肌肉行為找出肌肉的位置,配合一些工具,再做一些改善扁平足及𧿹趾外翻練習,達到提升腿部活靈及穩定性,並可幫助減輕坐骨聖經痛。
27 March Saturday
2:00pm - 4:30pm
— Focus on back & lower back opening, stretching different back muscles to open each of the vertebral column, increasing the back's flexibility & mobility -- also helping to relieve Sciatica & Scoliosis
- 2.5小時背及下脊練習,從伸展不同組別肌肉至脊柱関節,可提升整體背部及下背的柔軟度及脊椎的使用角度,並可舒緩坐骨聖經痛及脊椎側彎的肌肉酸痛。
28 March (Sunday)
1:00pm - 3:30pm
- Opening our shoulders girdle, stretching the pectoral muscle and around the scapula, arm muscle and neck, helping to prevent and release pain from frozen shoulder
-進行肩膀帶的的練習,伸展胸肌及還繞肩甲骨的肌肉,手部及頸部肌肉,從而得暢通自左,達到預防及舒緩肩週炎帶來的不適感覺。
報讀所有工作坊:
Yin Yoga Therapy Workshop 陰瑜伽治療工作坊
3月26-28日
所有課堂共3天(共9.5小時)
會員提早報名八折優惠價(3月9日截止) : HK$2,660
非會員提早報名九折優惠價(3月9日截止) : HK$2,992
一般價格: HK$3,325
單堂課堂:
Yin Yoga Therapy工作坊
會員提早報名八折優惠價(3月9日截止) : HK$715
非會員提早報名九折優惠價(3月9日截止) : HK$804
一般價格: HK$893
PURE員工可能會拍攝照片及片段,僅供宣傳推廣用途。
預早報名優惠:
· 報讀所有課堂之截止日期為2021年3月9日,詳情請參閱價目表。
退款/取消:
· 報讀所有課堂之人士,2021年3月10日後將不設退款或取消登記。
· 所有退款將被扣除10%行政費用。
歡迎到新世紀廣場分店或接待處報名。
*Please refer here for the full terms & conditions