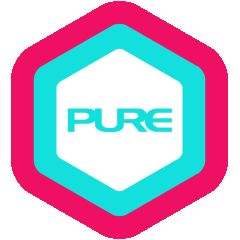 Online Event
Meridian Yoga Therapy Certification with Rose Erin
Online access Anytime Anywhere
Rose Erin Vaughan
Rose is an experienced Acupuncturist, Myofascial Trigger Point Therapist, Yoga Teacher and Anatomy specialist. Her extensive training in a variety of modalities, techniques, sciences and philosophies has helped her to establish a contemporary and unique approach to heal her clients on an individualised basis in the New York City Metropolitan area. She is the author of 2 books on energy anatomy and yoga. She currently teaches Yoga classes in NYC and worldwide and runs a Yoga teacher training. www.bodyawarenewyork.com
In modern times, much of our physical pain comes from problems in the mind and emotions. The ancient philosophies like Yoga and Chinese medicine are sophisticated systems that offer maps of the body, mind and soul, a different kind of anatomy that acknowledges the physical as well as the emotional. Even in modern culture, the heart is known not only as an organ that pumps the blood but also as the source of love and compassion, connection to the divine and others. The techniques of these two systems were designed as both physical medicine and tools for spiritual development.

MYT is a modern synthesis of these two ancient systems. MYT techniques work in the same way that Yoga asana works - relying on the connection between the physical, emotional and spiritual. Like Yoga asana, MYT uses physical methods to ease the flow of energy through the subtle channels and release muscle tension, joint pain, headaches, digestive issues, anxiety, depression, etc.. Meridian Yoga Therapy is a healing modality that can be applied to oneself or others. This system is based on the 8-limbed Yogic principles and informed by the Traditional Chinese Medicine meridian system of points and pathways. MYT techniques can be used within Yoga classes. It is our belief that in serving others, we can also heal ourselves.

Accredited by AADP (American Association of Drugless Practitioners).
12 organ meridians
3 main Spiritual channels
7 main Chakras
5 Elements and 5 Spirits
Intro to Trigger Point Theory and Application
Physical Anatomy and Disease Processes
Intro to MYT Techniques and Practice : Meridians and Organs
Healing techniques and tools : GuaSha, Cupping, Moxa
Daily Yoga Asana, Pranayama & Meditation
Powerful Mantras for Healing and Self-Realisation
This is a Yoga Alliance Continuing Education Course!

50 Hours Yoga Alliance Continuing Education Units
All hours can be counted towards Yoga Alliance Registration.
Full programme needs to be completed for course graduation and certification
45 hours of online content
(Introduction and MYT Practice)
(Bladder / Kidney meridians + Practice)
(Stomach / Spleen meridians + MYT Practice)
(Liver / Gall Bladder meridians + Practice)
(Pericardium / San Jiao meridians + Practice)
(Heart / Small Intestine meridians + Practice)
(Lung / Large Intestine meridians + Practice)
(Q & A)
(Practice and Closing Ceremony)

2.5 hours of practice sessions
Complete 5 Client Interview Forms, Treatment Plan Forms and Client Feedback Forms
These sessions can be done in-person or via Zoom or other online platforms
3 Online Quizzes and Final Exam
Exam may be re-taken where necessary. After completion of all requirements, you will receive a certificate and be listed on https://www.scienceofselfytt.com/sos-team as a certificate holder in MYT Level 1.
SOS Team — Science of Self-Trainings

Meridian Yoga Therapy Senior Practitioners: Tania Nunez Hajera Ahmed Melissa Soong Chasi Annexy Sara Corenzwit Heather Ellis Chantelle Broomes Kimberly Cihlar
www.scienceofselfytt.com

3 Private Online Sessions

Please contact us to receive your teacher assignments and contact information. After you get the teacher's contact, you should contact your teachers individually to schedule your online sessions. You can use Zoom or any online platform with video to do the sessions. Each session will last about 1 hour.

1. For your first 2 sessions, you will receive a session from your teacher. Please send your completed MYT Interview Form (in this manual) by email to your assigned teachers. This way, you will get a sense of how the process goes from two different perspectives. Everyone has a different way for doing things based on their strengths and experiences in life.

2. For your 3rd session, you will be giving your teacher a session. They will send you their answers and you can make a treatment plan for them based on their interview. There is no pressure and your teacher will help you along the way. For this one, you will need to complete the MYT Treatment Plan Form (in this manual).

Once completed, send all 5 forms to Melissa.

Your Interview Form + 2 Treatment plan forms from your 1st two teachers.
Your 3rd teacher's Interview Form + the Treatment Plan Form that you created for them.
Once you have completed all requirements, you will receive your Level 1 certificate
Meridian Yoga Therapy Certification - Level 1:
PURE Cardholder discount: HK$2,350
Non-PURE Cardholder discount: HK$2,600
MYT Manual 
Science of Points and Pathways by Rose Erin Vaughan 
Meridian Yoga Therapy : The Pain Book by Rose Erin Vaughan

(PDF to be sent upon payment completion)
*Please refer here for the full terms & conditions