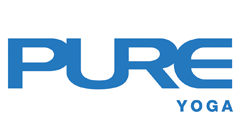 Workshops
Journey Into TaiQi Yoga Awareness with Ella Tham
29 August , Asia Standard Tower
This workshop is designed to help students enhance their awareness in TaiQi yoga practice and to explore the art of peaceful, mindful movements.
Focused, peaceful and mindful movements for healthier mind and body
Exploring TaiQi yoga culture
Meditative tea ceremony with sounds of the Guzhang played by Ella T.
Understanding yourself through TaiQi awareness movement that leads to long-lasting health peace, happiness and relaxation into your mind
Learning about traditional and modern culture fusing into the 'YinYang' environment that we live in today
29 August (Sunday)
Total 2.0 hours
10:30am -12:30pm
MAXIMUM CAPACITY: 25
Journey Into TaiQi Yoga Awareness 
Total 2.0 hours
All levels
Full Workshop:    
PURE Cardholder: HK$750
Non-PURE Cardholder: HK$833
**Includes one Chinese porcelain tea set
Ella T. is the founder of yogaQi® and TaiQi yoga. Awareness of life being a cycle of good times and hard times led Ella to study Tai Chi. Ella completed 6 months' Tai Chi training in the Traditional Kung Fu Academy in Wudang Mountain, Hubei Province. She created this unique style of TaiQi yoga to help students lead a lifestyle that incorporates health, happiness and wisdom.
Photos and videos may be taken, solely for PURE marketing purposes.
 Refunds/Cancellation:    
No refund or credit will be given for cancellation starting 8 August 2020.
All refunds are subject to a 10% processing fee that will be deducted from your refund. 
***All applications for refund (medical & emergency reasons) must be made within 3 days after the event finishes.
Healthy-licious juice cleanse offer from nood food:
$200 discount on nood food 3-Day juice cleanse for all yoga event registrants on workshop dates. Ask nood food staff at your workshop location for details.
10% off all nood food items for all yoga event registrants on dates of the workshop.
To register, please contact any PURE Yoga studio or see reception.
*Please refer here for the full terms & conditions