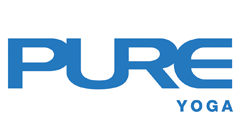 Workshops
5 Pranayama: Your Path to 'Perfect Health' with Kapil Rajiv
20-28 September (Weekdays Morning Only), Soundwill Plaza – Causeway Bay
This workshop introduces the 5 Pranayama Practice and emphasises how its practice can achieve ideal Physical wellness with Mental and Emotional well-being – thus, 'Perfect Health'.
Participants will learn the right way to practise these Pranayama with a complete step-by-step breakdown.
The science and reasons behind how these Pranayama help us to maintain optimal health and prevent potential future diseases will be shared.
The correct contra-indications and benefits and how people with different personalities should practise these Pranayamas will be discussed in detail so that students can apply this knowledge to their own practice.
The pranayama will be presented in an appropriate sequence to derive maximum benefits.
Benefits of practising Pranayama as stated by SWAMI SIVANANDA:
Good appetite
Cheerfulness
Good strength, courage and enthusiasm
High degree of health, vigour and vitality
Focused mind
Light, slender and healthy body
Lustre in the face
Sparkle in the eyes
Sweet and melodious voice
20-28 September (Weekdays Only)
20-24 September (Mon-Fri)
27 & 28 September (Mon & Tus)
7:00am-8:30am
20-28 September (Weekends only)
Total 10.5 hours
PURE Cardholder 20% Off: HK$2,310 (ends 31 August)
Non-PURE Cardholder 10% Off: HK$2,599 (end 31 August)
Regular Price: HK$2,888
Photos and videos may be taken, solely for PURE marketing purposes.
Early-Bird Discount
Early-Bird Price: Application sent in on or before 31 August 2021.
Regular Price: Application sent in starting 1 September 2021.
Refunds/Cancellation:
No refund or credit will be given for cancellation starting 1 September 2021.
All refunds are subject to a 10% processing fee that will be deducted from your refund.
All applications for refund (medical & emergency reasons) must be made within 3 days after the event finishes.
Healthy-licious juice cleanse offer from nood food:
$200 discount on nood food 3-Day juice cleanse for all yoga event registrants on workshop dates. Ask nood food staff at your workshop location for details.
10% off all nood food items for all yoga event registrants on dates of the workshop.
To register, please contact any PURE Yoga studio or see reception.
*Please refer here for the full terms & conditions