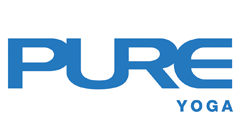 Workshops
The Mystery and Power of Backbends with Vivian Cheng
Are you practising backbends with fear and reluctance? Do you struggle in backbend because of lower back pain? Or do you find it difficult to progress in your practice? In this workshop, we will unfold the mystery of backbends ranging from the physical layer such as anatomy, physical drills and injury prevention to the spiritual layer that includes overcoming fear and unlocking the power within your back-bending practice. Be prepared to open your heart, confront your vulnerability, and see backbends from a fresh perspective to take your practice to the next level.
1, 3 & 4 July
Morning Session: 10:30am – 12:30pm
Afternoon Session: 2:00pm – 4:00pm

1 July - Backbend Essentials
Creating openness and freedom in the physical body
Learn to find the right support in backbends by recruiting the essential muscles that are usually forgotten. We will also explore how bandhas can drastically reshape your backbending practice.
Morning Session
Anatomy about our spine
Body type and limitations in backbends
Biomechanics
Bandhas discussion
Afternoon Session
Full-body backbend practice with the focus on developing a strong foundation to prepare our body for the next level
3 July - Backbend Empowerment
Tapping into our Anahata Chakra and exploring beyond the physical benefits of backbends
Learn how to overcome the fear of backbend by setting the right intention and finding the correct drills to practise safely.
Morning Session
Discussion on seeing beyond the physical benefit of backbends
Meditation practice to feel the body and inspect fear
Drills and preparation for flipping the grip
Afternoon Session
Flip the grip practice to master the tricky hand position and explore a deeper variation of bow pose
4 July - Unlocking Advanced Backbends
Combining the concepts from previous classes to tackle advanced poses with confidence
Morning Session
Drills to bring your range of motion to the next level
Asana decomposition on advanced poses
Discussion on injuries
Afternoon Session
Deep backbending flow with a progressive sequence to turn fear into love for intermediate poses such as forearm wheel, drop-back to wheel, scorpion.
Full workshop
Deepen Your Backbend with Vivian Cheng
1-4 July
Total 12 Hours

(PURE Cardholders) Early-bird 20% discount: HK$2,400 (ends 6 June )
(Non-PURE Cardholders) Early-bird 10% discount: HK$2,700 (ends 6 June )
Regular Price: HK$3,000


One day Drop in
1, 3, 4 July
4 hours each day
(PURE Cardholders) Early-bird 20% discount: HK$980 (ends 6 June )
(Non-PURE Cardholders) Early-bird 10% discount: HK$1,102 (ends 6 June )
Regular Price: HK$1,225


Photos and video may be taken, solely for PURE marketing purposes.
Early-Bird 20% Discount:      
Early-Bird Discount ends 6 June 2021. Please see above for listed prices.
Refunds/Cancellation:    
No refund or credit will be given for cancellation starting 7 June 2021.
All refunds are subject to a 10% processing fee that will be deducted from your refund.
All applications for refund (medical & emergency reasons) must be made within 3 days after the event finishes
Healthy-licious juice cleanse offer from nood food:
Up to $400 discount on nood food juice cleanse for all yoga event registrants on workshop dates. Ask a nood food staff at your workshop location for detail.
To register, please contact reception
*Please refer here for the full terms & conditions