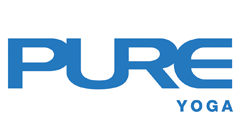 Workshops
The Breathing Class™ – When Breathwork meets Yoga with Liza Rosén & Wendy Wyvill
11 September, The Centrium – Central
The Breathing Class™ is a professional Breathwork training aimed at increasing your breath awareness while providing you with the skills and exercises needed to break poor breathing habits and re-learn to breathe optimally – improving your mental and physical health, endurance and well-being!
A combination of breathing techniques used in martial arts, singing, free diving and yoga - this unique 3-hour Instructive, Interactive & Practical BREATHWORK WORKSHOP will equip you to:
Learn the HOW, WHY, WHAT of functional & dysfunctional breathing patterns
Understand the biomechanics and psychology behind breathing
Practise breathing exercises aimed at fixing, stretching & strengthening your breathing muscles
Learn what a good healthy breath feels like and how to address your stress & anxiety with the simple power of the breath
Leave feeling oxygenated, relaxed, energised and literally transformed!
Who this workshop is for:
Anyonewho wishes to better understand the tremendous benefits of optimal breathing on their overall health, endurance and well-being
Anyone who wants to learn and practise optimal breathing for addressing various health conditions like: stress & anxiety, neck & shoulder stiffness, digestive issues, poor sleep, lower back pain, heart rate, blood pressure...or to improve physical endurance and well-being
Regular and new yoga practitionerswill gain new insights into how to correctly breathe during their yoga practice, including pranayama sequences
During this BREATH WORKSHOP, you will receive:
An individual breathing assessment(Breathing IQ Grade™)
A lecture component: learn about the biomechanics and psychology of functional & dysfunctional breathing patterns
A practicalcomponent: practise a series of breathing exercises aimed at fixing the mechanics of the breath & strengthening the breathing muscles
A Pranayama sequence with ancient and modern-day breathwork practice designed around the functional breathing technique
A dynamic Active Meditation & Recovery breathto end the session feeling fully oxygenated, energised and relaxed!
The Breathing Class™ – When Breathwork meets Yoga
11 September
Total 3.0 hours
2:00pm – 5:00pm
The Breathing Class™ – When Breathwork meets Yoga
Total 3.0 hours
All levels
PURE Cardholders: HK$990
Non-PURE Cardholders: HK$1,100
Liza Rosén - Swedish native and multilingual enthusiast (EN, FR, SWE, ITA) having lived in Sweden, Italy, Belgium and now Hong Kong - Liza is the first Certified Breathwork BREATHE™ coach in Hong Kong, having trained with Dr Belisa Vranich's unique breathwork methodology The Breathing Class™. She provides breathwork training to individuals, groups and organisations to help people increase their breath-awareness and re-learn to breathe optimally for life-changing mental & physical benefits. She is the author of a recently published breathwork article in The Science of Coaching and is collaborating with a Physiotherapy clinic in HK. Building on her +15y Multinational Corporate experience in Finance & HR, Liza is also a qualified Certified Professional Coach (ICF & EMCC standards) providing Executive & Life Coaching to help people grow, lead their best lives, and achieve desired professional & personal goals! More info on Liza here: https://www.lizarosencoaching.com/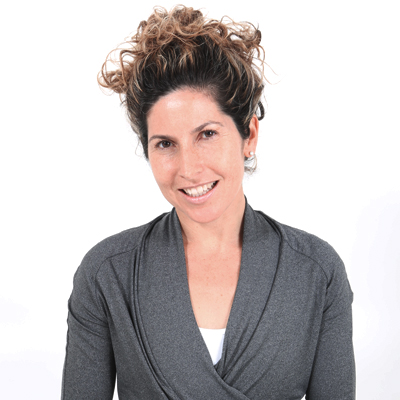 Wendy Wyvill - Wendy's love for movement developed at a young age, from gymnastics to snowboarding with many other sports in between. Injuries were always a part of her life, as was learning to heal from them. Yoga was a great friend and tool to help with the healing process. After retiring from professional snowboarding, Wendy pursued her love for teaching Yoga. Originally from Whistler, Canada, Wendy spent many years living and teaching there as well as in California. She has proudly resided with PURE Yoga in Hong Kong since 2006. Wendy teaches students to be present, to listen to their body's wisdom and explore postures creatively. She blends breathwork and mindfulness with playful Asana in her classes, leaving one inspired, grounded and at peace. She has taught many yoga/surf, yoga Ayurveda and yoga detox retreats around Asia. Wendy has also led many successful programmes like 40-Days to Personal Revolution, 50-hr Yoga Teacher training, and Pranayama & meditation programs. More info on her qualifications & certifications here: http://www.pure-yoga.com/hongkong/teacher/detail/82
Photos and videos may be taken, solely for PURE marketing purposes.
Refunds/Cancellation:
No refund or credit will be given for cancellation starting 20 August 2021.
All refunds are subject to a 10% processing fee that will be deducted from your refund.
Healthy-licious juice cleanse offer from nood food:
$200 discount on nood food 3-Day juice cleanse for all yoga event registrants on workshop dates. Ask nood food staff at your workshop location for details.
10% off all nood food items for all yoga event registrants on dates of the workshop.
To register, please contact any PURE Yoga studio or see reception.
*Please refer here for the full terms & conditions