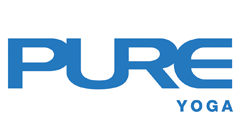 Workshops
The Method: Balance
Mastering the Art of Balancing with Prateek Arya Dagar
Maharishi Patanjali divides the human personality into five seeds, five bodies. He says you don't have one body; you have layers upon layers of bodies – Five Layers/Sheaths ''Pancha Kosha''.

In this workshop, we will demystify the art of Balancing through the yogic philosophical and practical understanding of the Five Layers/Sheaths of the self (Pancha Kosha). We will also experience how yoga and its application helps to align our physical, energy and mental body by creating subtle awareness to balance the overall perspective.

As such, Asanā is inherently about alignment. Not the alignment of muscles and bones, as is commonly referred to in modern asana practice but the alignment and balance of the physical, energy and mental layers of our body.

We will begin by establishing strength in stillness, followed by learning how to transition balancing poses in a sequence or flow and finally exploring various options to challenge our balance and strengthen our practice.

This integrated, systematic and interactive approach of this workshop will guide you from basic to advanced balancing asana and its transitions.

All levels are welcome, preferably with at least 6 months of yoga practice.

In this workshop, you will:
1.Understand the yogic philosophical perspective and practical aspects of Pancha Kosha.
2.Activate, nurture and integrate the Five Sheaths of our body through relevant yogic practices.
3.Practise different balancing poses – including arm balance, inversion and its transitions – where each comes with modifications and variations.
4. Experiment with balance creatively using partner work, props, other proprioceptive and resistance tools.
5.Explore the appropriate drills, mobility and essentials to achieve better alignment and enhance individual practice.
Date: 27 June
1:00pm – 5:30pm
Full Workshop
The Method: Balance
27 June
Total 4.5 Hours

(PURE Cardholders) Early-bird 20% discount: HK$1,125 (ends 13 June )
(Non-PURE Cardholders) Early-bird 10% discount: HK$1,265 (ends 13 June )
Regular Price: HK$1,406
Photos and video may be taken, solely for PURE marketing purposes.
Early-Bird 20% Discount:      
Early-Bird Discount ends 13 June 2021. Please see above for listed prices.
Refunds/Cancellation:    
No refund or credit will be given for cancellation starting 14 June 2021.
All refunds are subject to a 10% processing fee that will be deducted from your refund.
  **All applications for refund (medical & emergency reasons) must be made within 3 days after the event finishes.
Healthy-licious juice cleanse offer from nood food:
Up to $400 discount on nood food juice cleanse for all yoga event registrants on workshop dates. Ask a nood food staff at your workshop location for details.
To register, please contact reception
*Please refer here for the full terms & conditions