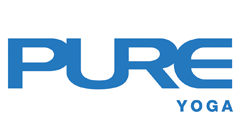 Workshops
Backbend Intensives with Ester Oldfield
18 September - 2 October, Soundwill Plaza – Causeway Bay
A 3-part intensive to explore and deepen the practice of Backbends through alignment-based teachings and the usage of props (chairs, bolsters, blankets and blocks).
Each week we will study a different teaching with the objective to develop awareness and an understanding of the techniques required to progress your Backbends. Props offer support and stability as well as an opportunity to increase range of motion in the spine. We will use a combination of props to stabilise our inversion practice whilst incorporating backbends upside down.
Each practice will include Meditation, Pranayama, Asana and a supported Savasana.
Suitable for yoga practitioners with a consistent Level 1 practice for a minimum of 1-2 years or those with a regular attendance in Level 2 classes or some exposure.
Minimum requirements for students:
Push into Urdhva Dhanurasana (Wheel pose).

Enter and hold Sirsasana I (Headstand) at the wall.

Kick into Adho Mukha Vrksasana (Handstand) and Pincha Mayurasana (Forearm Stand) at the wall.
18 & 25 September
2 October
18 & 25 September
2 October
Total of 6.0 hours
FULL WORKSHOP
PURE Cardholder Early-Bird 20% Off:
HK$1,560 (ends 31 August)
Non-PURE Cardholder Early-Bird 10% Off:
HK$1,755 (ends 31 August)
Regular:
HK$1,950
DAILY DROP-IN
PURE Cardholder Early-Bird 20% Off:
HK$680 (ends 31 August)
Non-PURE Cardholder Early-Bird 10% Off:
HK$765 (ends 31 August)
Regular:
HK$850
About Ester
Originally from the UK, Ester dabbled in yoga throughout university and her travels as a form of exercise, initially finding it a frustrating and painful practice. It was after moving solo to Hong Kong in 2015 to begin her corporate job at The Centrium that she discovered PURE Yoga downstairs and unexpectedly found a new passion. Ester first fell in love with the hot room as she loved the heat, the pace of the practice and the overwhelming experience – and still does! But she soon discovered the learning potential of other classes and became officially hooked on the whole practice of yoga. Soon she was swapping late nights for early morning vinyasa classes and has since reaped the rewards of yoga on her mental and physical well-being, gaining a new approach to how she lives her life.
Lisa Mak was Ester's first teacher in Hong Kong, and it was Lisa's energising classes and encouragement that inspired her to become a yoga teacher. Ester completed her 200-hour teacher training with Patrick Creelman and Rinat Perlman in 2017, where she found her feet and a real sense of purpose and confirmed that this was the path for her. Ester is a dedicated student of both Patrick and Rinat and is grateful for their teachings and guidance, which have taught her so much on and off the mat. Constantly motivated to learn more for students and herself, Ester is undergoing her 300-hour advanced teacher training with Jason Crandell where she is learning to incorporate anatomy and specific vinyasa styles into her sequences.
Ester aims to combine the valuable teachings from her teachers with her own interpretations and values in her classes. Ester teaches energetic and fun flows with a grounding element of alignment, challenging her students both physically and mentally. She teaches her students to enjoy the journey of yoga and realise that everything is a success and there are no failures. Ester's classes will leave you feeling accomplished and rejuvenated but wanting more.
QUALIFICATIONS & CERTIFICATIONS
300-hour WildLotus: Advanced Teacher Training with Patrick Creelman, 2020-2021

300-hour Advanced Vinyasa Teacher Training with Jason Crandell, 2018-2021

200-hour Foundation Training with Patrick Creelman and Rinat Perlman, 2017
Photos and videos may be taken, solely for PURE marketing purposes.
Early-Bird Discount
Early-Bird Price: Application sent in on or before 31 August 2021.
Regular Price: Application sent in starting 1 September 2021.
Refunds/Cancellation:    
No refund or credit will be given for cancellation starting 1 September2021.

All refunds are subject to a 10% processing fee that will be deducted from your refund.

All applications for refund (medical & emergency reasons) must be made within 3 days after the event finishes.
 Healthy-licious juice cleanse offer from nood food:
$200 discount on nood food 3-Day juice cleanse for all yoga event registrants on workshop dates. Ask nood food staff at your workshop location for details.

10% off all nood food items for all yoga event registrants on dates of the workshop.
To register, please contact any PURE Yoga studio or see reception.
*Please refer here for the full terms & conditions