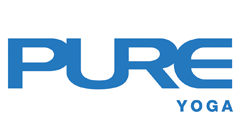 Workshops
The Discourse on Enlightenment with Lawrence Pradhan
"Truth is neither a belief nor an experience." It is a plain sight puzzle to see. There is no such thing as stages of awakening. There is only one kind of awakening – awakening to the truth. When it happens, all conflicts and fear dissolve.

The truth is simply about stepping back, dismantling all beliefs, and seeing what is true behind the veils. This workshop is an invitation for you to differentiate between true enlightenment and ego pursuit. Become acquainted with the steps to arrive at the truth through a simple, direct and thorough deconstructive approach of the self, belief and mind.

When we understand the difference between the absolute reality and Maya's fantasy realm, choosing the path is more accessible and lessens the conflicts. Understanding and dismantling what's not true helps us let go of unnecessary facets of false reality and keeps the journey simple and straightforward.

Waking up is a conscious effort. To see what is true in us, everybody needs to do the math—the only equation that can save us from all suffering and pain. If we are sincere in burning down what is not true and seeing the puzzle, we end up with true self. And the journey can end. Yes, the enlightenment journey ends—the end of the spiritual journey brings easy living.

Failure to see what is true is not knowing the approach and the biased attitude on dismantling the layers that we hold and cling on to. Enlightenment is a thorough and unbiased approach; that is why it is called enlightenment.

One reason to join this workshop is that nothing is working so far. Suppose you feel like you are in the realm of never-ending conflicts and fear. If you are interested in overcoming the issues and knowing who you are, don't give up – take the direct and straightforward approach to truth
6-28 November
Every Saturday & Sunday
10:00am – 1:00pm
Total 24 CET hours
Lawrence is a senior teacher at Pure Yoga and the founder of Upeksha Yoga, which means stepping back and seeing the bigger picture. Upeksha has been Lawrence's bridge between him and his highest intention. He believes that the Upeksha method will serve others in the same way, helping them to recognise their highest potential.
Lawrence teaches how to connect the biomechanic principles of alignment with qualities of the heart. It is a dynamic and therapeutic approach that aligns with spaciousness, strength and softness.
Lawrence's classes are energetic, fun, dynamic and challenging. He incorporates Tantrik Non-dual philosophy by encouraging students to pause, soften and remember the strength of their spirit. From this remembrance, the practice becomes a celebration of their innate goodness.
QUALIFICATIONS & CERTIFICATIONS
6-month Non-dual Shaiva Tantra Philosophy Course – Christopher Wallis (Hareesh), 2016
Yoga Philosophy Teacher Training Yoga Philosophy and Meditation – Carlos Pomeda, 2008-2015
Therapeutic Teacher Training – Martin Kirk, 2012
Master Intensive Training, Master Immersion Training – John Friend, 2012
Therapeutic Teacher Training, Immersion I,II,III, Intensive Teacher Training, Intensive Studies, Tricara Immersion – Ross Rayburn, 2010-2015
Immersion Training – Patrick Creelman, 2009
Absolute Hot Yoga Teacher Training, 2007
Foundation Teacher Training – Patrick Creelman, 2007
FULL WORKSHOP:
6-28 November (Saturdays & Sundays only)
Total 24.0 hours
(PURE Cardholders) Early-bird 20% discount: HK$9,600 (ends 1 Oct)
(Non-PURE Cardholders) Early-bird 10% discount: HK$10,800 (ends 1 Oct)
Regular Price: HK$12,000
Photos and videos may be taken, solely for PURE marketing purposes. 
Early-Bird 20% Discount:       
Early-Bird Discount ends 1 Oct 2021. Please see above for listed prices.
 Refunds/Cancellation:    
No refund or credit will be given for cancellation starting 1

OCt

2021.
 All refunds are subject to a 10% processing fee that will be deducted from your refund.
All applications for refund (medical & emergency reasons) must be made within 3 days after the event finishes.
 Healthy-licious juice cleanse offer from nood food:
$200 discount on

nood

food 3-Day juice cleanse for all yoga event registrants on workshop dates. Ask

nood

food staff at your workshop location for details.
10% off all

nood

food items for all yoga event registrants on dates of the workshop.
To register, please contact any PURE Yoga studio or see reception.
*Please refer here for the full terms & conditions