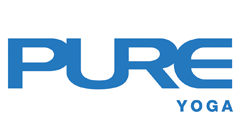 Workshops
The Foundation Morning Intensive Online with Patrick Creelman
2 August - 28 August
The Morning Intensives are the daily asana practice. The intensives run 7:00am – 9:00am daily (Sundays off). They include asana, pranayama and meditation practice.
They are an integral part of the programme where techniques are learned, skills are sharpened and the fire of transformation is fuelled. The commitment to practise with the same group of yogis over an extended period of time has enormous power in it.
This part of the programme is open to students who desire a life-affirming shift but are not participating in the full Teacher Training. Those registered in the Full Teacher Training have this included in the programme.
Part I:
2-7 August
9-14 August

PART II
16-21 August
23-28 Agust

(Days Off: Sundays 8, 15, 22 August)


Monday - Friday
7:00am – 9:00am Asana, Pranayama, Meditation

Saturday
7:00am - 10:00am Asana, Pranayama, Meditation
One Part 12-Day Sessions:
*Register at studio only
Photos and videos may be taken, solely for PURE marketing purposes.
Refunds/Cancellation:    
No refund or credit will be given for cancellation starting 2 August 2021.

All refunds are subject to a 10% processing fee that will be deducted from your refund.

All applications for refund (medical & emergency reasons) must be made within 3 days after the event finishes.
 Healthy-licious juice cleanse offer from nood food:
$200 discount on nood food 3-Day juice cleanse for all yoga event registrants on workshop dates. Ask nood food staff at your workshop location for details.

10% off all nood food items for all yoga event registrants on dates of the workshop.
To register, please contact any PURE Yoga studio or see reception.
*Please refer here for the full terms & conditions