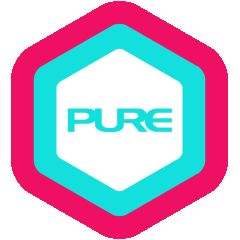 Teacher Training
GreenPath Yoga Ashtanga Teacher Training with Clayton Horton
Part 1: 15-25 September, Part 2: 13-23 October, Starstreet Precinct
The Greatest Happiness comes from helping others.
Teaching Yoga is a Service to all beings and is a contribution to our community and to the health of our world.
Take the next step in your development with this well-rounded and comprehensive training programme.
This 200-hour course is for those who are already teaching, aspiring to teach, or simply wish to deepen their own practice.
Yoga Alliance Accredited School
Pure Yoga is a registered school with Yoga Alliance. Our teacher training programmes and teachers are internationally accredited, have exclusive recognition and qualify for the 200-hr Yoga Alliance Certification.

Yoga Alliance is an international governing board for yoga teachers and training programmes in the U.S and globally. Graduates of our programme are automatically eligible to register as a RYT (Registered Yoga Teacher) with Yoga Alliance. Becoming a RYT means having a higher profile and gaining international recognition as a yoga teacher, attributes that many hiring studios look for.

Mission Statement
We offer this training in an effort to grow our community of committed yoga practitioners, empowering those who demonstrate dedication to a personal practice, by sharing the knowledge, skills and tools we have learned so they too can start teaching yoga.

We intend to guide trainees toward a healthy self-confidence, while at the same time invoking in them a sense of humility and excitement, knowing that they are at the beginning of a long journey.
Asana
Ashtanga Yoga in the tradition of the Jois family of Mysore South India as well as simple restorative postures and mudras
Daily morning practice of Ashtanga Mysore-style and Led classes with meditation and simple breathwork
Study of Vinyasa; Correct breathing coupled with conscious movement, dristhi (looking place) and the internal energy locks, bandhas
Proper Technique & Alignment for stability, safety and ease

Teaching
Finding your teaching voice - Verbal Cues, Authenticity and Non-Violent Communication
Classroom Dynamics - responding appropriately to what arises in the classroom, seeing the big picture
Injury Prevention - learn how to instruct students in a safe manner and stay injury-free as a practitioner & teacher
Adjustments - how, why, when and for whom? Become comfortable and confident with basic and verbal adjustments
Prenatal Yoga - how to guide 'moms-to-be' in a safe and supportive manner
Sanskrit - learn basic counting and asana names of the Ashtanga Primary Series

Anatomy & Physiology
Functional Anatomy - understand the relationship of muscles, bones, connective tissue and fascia
Subtle Anatomy; the internal exploration of Chakras, Vayus, Koshas, and Nadis
Philosophy
Explore the key teachings of the Patanjalim Yoga Sutras, Bhagavad Gita and other ancient texts
History of Yoga - Yoga's ancient history and the evolution of Yoga into modern times
Tantra, Vedanta, Buddhism, Ecology and their relation to Yoga
The Tree of Yoga - Lineages, Gurus and styles of Yoga

Yoga Lifestyle
How to be a good student
Ethics - the moral foundation of the practice, Yamas and Niyamas and Non-Violent Communication
Bhakti Yoga - Kirtan, devotional chanting and mantra
Business of Yoga - how to orient oneself and gracefully navigate the seas of today's Yoga biz, Social Media and online teaching
Yogic Diet - Nutrition for mind, body and soul
Ayurveda - an introduction to India's ancient Science of Life
Part 1: 15-25 September (Day off: 20 September)
Part 2: 13-23 October (Day off: 18 October)
Weekday Schedule:
6:45am – 9:00am Mysore (Open to cardholders booking)
9:30am – 5:15pm Study (including break)
Weekend & Public Holiday Schedule:
8:30am –11:00am Mysore
11:00am – 5:15pm Study (including break)

All hours can be counted towards Yoga Alliance Registration.
Students who are interested in participating should bear in mind that this will be a physically and emotionally demanding programme. It will require a strong commitment and personal sacrifice, as well as the support of the student's primary support network. We emphasise that this programme may not be for everyone.
Interested students must:
• Have a deep desire to learn and personally explore the deeper dimensions of yoga
• Have a minimum 2 months of regular Ashtanga yoga practice
• Be free of major injuries going into the programme
• Have a coachable attitude
• Be fully committed and understand that 100% full attendance is required
• Be willing to forgo most other personal or professional commitments for the duration of the programme
• Commit to being drug- and alcohol-free during the training period
• Notify PURE if undergoing any medication for any physical or psychological conditions before registering for the course
Required Readings   
Functional Anatomy of Yoga by David Keil
Recommended
Yoga Mala by Pattabhi Jois
Clayton is an experienced and internationally known KPJAYI Certified Ashtanga yoga teacher who was born in Oklahoma, USA on Teacher's Day, September 10. He discovered yoga at age 21 whilst living in San Francisco, California, when his mother took him to a pranayama class. After several years of practice and a long trip to India, he began teaching in 1996. To Clayton, yoga is a healing path back to the Self, allowing us to experience true peace and happiness. Being kind and living in balance with nature are qualities that continue to guide his life.
Clayton studied with masters K. Pattabhi Jois and the Greensufi for many years, both of whom gave him great inspiration to practise daily and develop a yogic lifestyle. He founded Greenpath Yoga in San Francisco in October of 2001. The studio was one of America's first green and environmentally-friendly yoga studios with inspiring and progressive yoga programmes, philosophies, events and authenticity. Clayton received formal authorisation to teach Ashtanga Yoga from the Ashtanga Yoga Research Institute of Mysore, South India in 2003 and he received Level Two Authorisation in 2010. Whilst attending a course for teachers in Mysore during the summer of 2016, Sharath Jois awarded Clayton with the blessing of 'Certification' – the highest level of accreditation for teachers at the institute.
Clayton's teaching style is traditional, yet light-hearted and relaxed. He believes that by practising and living yoga, we can transform ourselves and the world around us. According to Clayton, Ashtanga Yoga is a complete and well-balanced system in which an experienced and skilled teacher can help any student 'find their place' within its structure regardless of individual challenges, aptitude and constitution.
Clayton's favourite hobbies are surfing, swimming and playing guitar. He is committed to making the world a better place by living with eco-awareness, teaching yoga and meditation, serving others with charity work (karma yoga), and offering music & Kirtan chanting (bhakti yoga). www.greenpathyoga.org
QUALIFICATIONS & CERTIFICATIONS
• K. Pattabhi Jois Ashtanga Yoga Institute, Certification, 2016
• K. Pattabhi Jois Ashtanga Yoga Institute Authorisation Level Two, 2010
• K. Pattabhi Jois Ashtanga Research Institute Authorisation Level One, 2003
Will I be able to teach right after I graduate from this programme?
Yes. All the course materials taught in this course prepare students with all the foundational knowledge and skills needed to become yoga teachers. Some students take it to deepen their own personal practice, kick-start a life transformational experience, while others do it to immediately to start a teaching career. Others who do not want to proceed into teaching immediately would immerse into further trainings. More than half the students from our graduate programmes begin teaching friends, family, moving into part-time teaching in studios and then full-time teaching.
Will I be able to teach at Pure Yoga after graduating from this programme?
Pure Yoga is always open to applications and supports graduates from our programmes. We do have many teachers at Pure Yoga currently that are previous graduates. While we encourage graduates to apply with us, there is never a guarantee of job placement due to availability of openings or space within our studios. However, any graduates that apply with us are kept in our database and are advised if there are openings available.
Will Pure Yoga help with my Yoga Alliance application?
Upon successful graduation of our teacher training programmes, Pure Yoga will send the students a link to where they can apply for the Yoga Alliance certification. Our programmes and our school is Yoga Alliance accredited, meaning that students graduating from our programmes will "automatically" be approved when they apply to Yoga Alliance. From there, students will take their own steps in applying for Yoga Alliance – whether you are applying for 200-hour certification, 500-hour or so forth.
If I miss one day, will I be able to make up for it?
Students undergoing this programme must be fully committed and understand that 100% full attendance is required. They must also be willing to forgo most other personal or professional commitments for the duration of the programme – only with 100% attendance and completion of the course will students receive a certificate and no make-up of work will be given. Should there be any problems with this, students must speak with the faculty prior to the course and only under very special circumstances will it be considered.
Will I receive a certificate after the programme?
Upon successful completion, 100% attendance, and following the code of conduct – students will receive a Certificate of Completion from Pure Yoga for this teacher training programme.
FULL TRAINING
Super Early-Bird 20% off: HK$28,600 (Limited to the first 10 registrants) FULFILLED
Early-bird 10% off: HK$32,175 (ends 20 August)
Regular Price: HK$35,750
MORNING MYSORE PRACTICE – for Non-Centrium, PURE Cardholders and Non-PURE Cardholders
6:30am – 9:00am
*Online application is NOT required for Morning Intensive sign-up
*Please register at any Hong Kong PURE Yoga Studio

 

Regular Price


Full Morning Mysore Practice
20 Practices

IN-PERSON

ONLINE Via ZOOM

 HK$6,630

 HK$4,641


10 Morning Mysore Practice
You must confirm your selected days upon registration

IN-PERSON

ONLINE Via ZOOM

HK$3,700

HK$2,590

Morning Mysore Practice Drop-in
You must confirm your selected day upon registration

IN-PERSON

ONLINE Via ZOOM

HK$450

HK$315
Photos and video may be taken, solely for PURE marketing purposes.
Minimum Students
This programme requires a minimum of 15 students.
Early-Bird Discount
Early-Bird Price: Application sent in on or before 20 August 2022.
Regular Price: Application sent in starting from 21 August 2022.
Studio Closure
In case of studio closure due to unexpected circumstances – including the Hong Kong Observatory's issuing of typhoon signals 8 and above, black rainstorm warning signals – training will be postponed, and the new schedule will be decided by PURE and its teacher(s). If you cannot attend the make-up classes sessions, you can access them online as they will be recorded.
Refunds/Cancellation
No refund or credit will be given for cancellation starting 21 August 2022.
Valid refunds are subject to a 10% processing fee that will be deducted from your refund.
All applications for refund (medical & emergency reasons) must be made within 3 days after the event finishes.
Healthy-licious juice cleanse offer from nood food
HK$200 discount on nood food 3-Day juice cleanse for all yoga event registrants on training dates. Ask nood food staff at your event location for details.
10% off all nood food items for all yoga event registrants on dates of the training.
Special offer from PURE Retail
10% off all PURE Apparel/Kurios regular-priced products for all yoga event registrants on dates of the workshop.


Contact & Enquiries
Yuetong
This is my first 200-hour teacher training and I have received far more knowledge than I could have ever imagined. I highly recommend this training for beginners with some practice experience, as the anatomy I learned during this training, the history of Ashtanga, the philosophy of yoga, the detailed explanation of asanas, and the methods of safe practice, all of these helped me to build a solid foundation at the beginning of my Ashtanga journey. At the same time, with the strong support of my training community, I have grown confidently into a regular practitioner. I was very fortunate to have this opportunity to participate in this training with Clayton. In a changeable life, Ashtanga is the only constant anchor in my heart.
Brian Newman
Testimonial: *The ashtanga-style teacher training with Clayton has been one of the best learning and development experiences of my adult life. The program is stunningly multi-faceted and deeply grounded in the ancient tradition and lineage of yoga via the philosophy, the sutras, the contemplative and physical practices, and also modern anatomy and science. Clayton combines a relaxed and open style with the disciplined rigor of a deep practitioner, creating an ideal energetic space for his transmission of the teachings.*
Penny
Words can't describe how beautiful it was to be coached and guided by Clayton Horton for the 200 hours TTC programme in 2021. Clayton is a very experienced and passionate teacher who has been living in pure yogi lifestyle. His dedication, persistence and merit along the self liberation yoga journey really inspire us and we all look upon him as our mentor and role model. The course itself was very well structured, in-depth, inspiring and challenging. I would definitely recommend those who would like to be a future yoga teacher, spiritual seekers, or just eager to learn and deepen the yoga practice to join this TTC. It's absolutely an amazing blissful journey.
Jocelyn
My experience with Clayton's Ashtanga teacher training has shifted my inner being. I feel that my spiritual and physical practice has deepened immensely. I've not only learned to give more of myself, but also to allow myself to receive. This training is for someone who is ready to make great and positive changes to their life.
Mary Ma 
💝I did Clayton's teacher training, which is the best choice I made for myself. Clayton is a caring and patient spiritual teacher with wisdom and healing power. His teaching methods made difficult changes easier. In this course, I not only learned how to teach yoga asanas, but also learned how to work diligently on the path of yoga. This will benefit my whole life. I am so blessed to have a wonderful teacher like Clayton ❤️Thank you so much, Clayton ❤️🙏
Hinki
Thanks for your dedication to sharing your knowledge and passion for Ashtanga yoga. The training is well thought out and executed with absolute professionalism.
I learned a lot about teaching, anatomy and my own practice, not to mention yoga philosophy, history, Kirtan etc.
I warmly recommend the Ashtanga 200-hour YTT with teacher Clayton. The course was intensive in a really good way. It was clear from the beginning that this is a serious course and that the teacher really wanted us to feel confident when we leave, which I think all of us did!
Teacher Clayton truly is the essence of Ash

ta

nga yoga. I am so blessed and lucky that I could have the chance to be a student of Teacher Clayton and learn so much from him. Words won't be enough to express the gratitude for everything I experienced at the training, under teacher Clayton's guidance which largely expanded my knowledge of yoga.
This 200HR Ashtanga teacher training with Clayton is the best, amazing and mind blowing experience ever. Clayton is a super knowledgable, humble and inspiring teacher. I loved the way we learned and read about ancient yogic texts, the foundations of asanas, yoga philosophy, anatomy, Ayurvedic and so much more. I feel so content since day 1 of training and I just can't wait to learn more from Clayton. :-) 
*Please refer here for the full terms & conditions