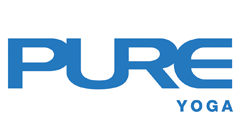 Teacher Training
Courage to Teach: A 200-Hour Yoga Alliance Accredited Teacher Training Programme
Singapore
You do not have to be a PURE Yoga cardholder to join!

To register, kindly click on the "Register Now' button below, or email to events@pure-yoga.com

Courage to Teach: A 200-Hour Yoga Alliance Accredited Teacher Training Programme

Combining and leveraging on the expertise, skill sets and experience of PURE Yoga Singapore's very talented teachers, this highly popular 200-Hour Yoga Alliance Accredited Teacher Training is back in its third run!

This programme will offer a unique, experiential and immersive learning experience for every student and will be focused mainly on Hatha & Vinyasa Styles, centred around the Yoga Pillars. Students will have the opportunity to learn from PURE Yoga's seasoned teachers and enjoy the benefits of a highly engaging and well-designed training programme.

Via this holistic approach, upon graduation, students will be equipped with a much greater understanding of the different facets and fields of yoga. Combined with your own unique takeaways, this will benefit and propel your practice and future teaching initiatives.

Open to all aspiring yoga teachers, current teachers seeking enrichment, and individuals looking to further their practice.
Yoga Alliance Accredited School

Pure Yoga is a registered school with Yoga Alliance. Our teacher training programmes and teachers are internationally accredited, have exclusive recognition and qualify for the 200-hr Yoga Alliance Certification.

Yoga Alliance is an international governing board for yoga teachers and training programmes in the U.S and globally. Graduates of our programme are automatically eligible to register as a RYT (Registered Yoga Teacher) with Yoga Alliance. Becoming a RYT means having a higher profile and gaining international recognition as a yoga teacher, attributes that many hiring studios look for.
Mission Statement

We offer this training in an effort to grow our community of committed yoga practitioners, empowering those who demonstrate dedication to a personal practice, by sharing the knowledge, skills and tools we have learned so that they too can start teaching yoga.

We intend to guide trainees toward a healthy self-confidence, while at the same time invoking in them a sense of humility and excitement, knowing that they are at the beginning of a long journey.
Courage to Teach: A 200-Hour Yoga Alliance Accredited Teacher Training Programme
    
  
Syllabus Breakdown 
Techniques, Training & Practice - 100 Hours
Teaching Methodologies - 25 Hours
Yoga Philosophies & Ethics - 30 Hours
Yoga Anatomy & Physiology - 20 Hours
Practicum & Others - 20 Hours
Total Hours: 200
Techniques, Training & Practice 
This is the core of the entire teacher training course, covering:
• Principles of Sequencing: Hatha and Vinyasa Yoga – Centred around Yoga Pillars
• Sun Salutations
• In-depth study, practice, and analytic training of a variety of asanas (standing, supine, prone, seated) for all levels
• Key understanding of engagement, stretching, recovery
• Art of Assists and usage of props
• Specialised Yoga (Wheel yoga, Chair yoga) 
• Traditional yoga techniques (meditation, bandhas, kriya, mudras, pranayama, yoga nidra)
• Practical application – learn how to teach and practise
• Understanding optimal alignment, how to give physical and verbal adjustments
• Understanding the whys & hows of poses taught
 
Teaching Methodologies
• Principles of Teaching & Cueing
• Public speaking, including effective language for teaching asana  
• Types of different teaching methodologies and their relation to different classes/class levels
• Basic modifications to make asana accessible
• CLARITY – learn where & what to specialise in
• Identify & appeal to different learning styles
• Key aspects of effective demonstration
 
Yoga Anatomy and Physiology
• Human physical anatomy & physiology
• Overview of human body systems and connective tissue
• Study of muscles, bones, joints, viscera, biomechanics relative to asana 
• Introduction to Prenatal Yoga
• Key guidelines for safety, benefits & risks of each asana
• How to apply the above when teaching students
 
Yoga Philosophy & Ethics
• Understand the History Of Yoga
• Introduction to ayurveda and energy yoga (koshas, chakras)
• Ethics to consider when committing to the path of yoga
• Find your own identify and voice as a yoga teacher
• Study traditional yoga texts and philosophies, lineages (Pantanjali's yoga sutra, The Bhagavad gita)
• Yoga as a lifestyle
• Contemplate your key motivations, what gives you the Courage to Teach?
• Recognise value in business of yoga
 
Practicum & Elective Hours
• Practice Teaching (a pose, a set of sequence, one-to-one, groups/ class-based)
• Giving and receiving effective feedback
• Learn to move into the seat of yoga teacher with ease
• Integration for new teacher – what to do after the teacher training
• Complete other homework / classroom assignments as directed
Courage to Teach: A 200-Hour Yoga Alliance Accredited Teacher Training Programme
  
 
19 February to 10 April 2022
Tuesday to Thursday: 6:30pm to 9:00pm
Saturday & Sunday: 9:00am to 6:30pm
*No lessons on Mondays and Fridays 
*The programme is designed such that it is easier for students to commit, allowing them ample rest and time to assimilate the knowledge gained weekly.
Courage to Teach: A 200-Hour Yoga Alliance Accredited Teacher Training Programme
  
Full Training
S$4,280 (Early-bird 20% Discount ends 31 January 2022)
Regular Pricing: S$5,350
*Yoga Alliance Accredited Certificate will be awarded upon completion of programme
*Prices include prevailing taxes, manuals and all other training materials
Courage to Teach: A 200-Hour Yoga Alliance Accredited Teacher Training Programme


Photos and video may be taken, solely for PURE marketing purposes.


Early-Bird 20% Discount
Early-Bird Price: Application sent in on or before 31 January 2022
Regular Price: Application sent in starting 1 February 2022


Refunds/Cancellation
No refund or credit will be given for cancellation starting 10 January 2022
All refunds are subject to a 10% processing fee that will be deducted from your refund.


Special offer from PURE Apparel and nood food
· $1.00 off all nood food items for all yoga event registrants on dates of the workshop.
· $2.00 off all smoothies and juices for all yoga event registrants on dates of the workshop.
· $1.00 for any coffee or tea for all yoga event registrants on dates of the workshop.
· $20.00 off all full-priced items (excluding accessories) at PURE Apparel for all yoga event registrants on dates of the workshop.

*If there is any discrepancy between the printed and web versions, the web version shall prevail.
Will I be able to teach right after I graduate from this programme?
Yes. All the course materials taught in this course prepare students with all the foundational knowledge and skills needed to become yoga teachers. Some students take it to deepen their own personal practice, kick-start a life transformational experience, while others do it to immediately start a teaching career. Others who do not want to proceed into teaching immediately would immerse into further trainings. More than half of the students from our graduate programmes begin teaching friends, family, moving into part-time teaching in studios and then full-time teaching. 
 
 
Will I be able to teach at Pure Yoga after graduating from this programme? 
Pure Yoga is always open to applications and supports graduates from our programmes. We do have many teachers at Pure Yoga currently, who are previous graduates. While we encourage graduates to apply with us, there is never a guarantee of job placement due to availability of openings or space within our studios. However, any graduates that apply with us are kept in our database and are advised if there are openings available. 
 
 
Will Pure Yoga help with my Yoga Alliance application? 
Upon successful graduation of our teacher training programmes, Pure Yoga will send the students a link to where they can apply for the Yoga Alliance certification. Our programmes and our school are Yoga Alliance accredited, meaning that students graduating from our programmes will "automatically" be approved when they apply to Yoga Alliance. From there, students will take their own steps in applying for Yoga Alliance – whether you are applying for 200-hour certification, 500-hour or so forth.
 
 
If I need to miss a session, will I be able to make up for it? 
If there is a need to miss any sessions, it will be decided on a case-by-case basis. Please indicate any of such requests during application.
 
 
Will I receive a certificate after the programme? 
Upon successful completion of the programme and following the Code of Conduct – students will receive a Certificate of Completion (Yoga Alliance Accredited) from Pure Yoga for this teacher training programme.
*Please refer here for the full terms & conditions