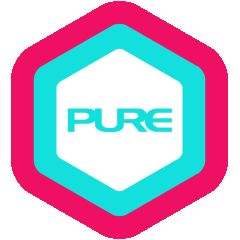 Teacher Training
PURE Air – Freedom and Light 50 Hours Aerial Yoga CET with TT Ho
Aerial Yoga helps practitioners to increase flexibility, develop strength, and experience deep, full breathing. Working with gravity, students re-align and relax the body, enhance awareness and uplift the spirit.

Discovering how to work with the hammock as a teaching prop allows students to explore, refine and advance the asana practice. The hammock makes traditional asanas easier; simultaneously, the practice becomes deeper and more achievable as the weight of the body is either partially or fully supported by the fabric (hammock). Students can challenge themselves whilst also restoring, repairing and relaxing.

You will understand the benefits of working with the hammock – how it facilitates proper body alignment and physical release in different body parts. You will also learn how to create a fluid aerial yoga class and how to safely teach aerial yoga to others.

Completion of this course guarantees a certificate. You should feel confident in integrating the hammock into your teaching style and self-practice. It is recommended that graduates also enrol in a three-month mentorship programme to better equip themselves to teach comfortably and confidently.

Yoga Alliance Accredited School
PURE Yoga is a registered school with Yoga Alliance. Our teacher training programmes and teachers are internationally accredited, have exclusive recognition and qualify for the 200-hr & 300-hr Yoga Alliance Certification.

Yoga Alliance is an international governing board for yoga teachers and training programmes in the U.S. and globally. Graduates of our programme are automatically eligible to register as a RYT (Registered Yoga Teacher) with Yoga Alliance. Becoming a RYT means having a higher profile and gaining international recognition as a yoga teacher, attributes that many hiring studios look for.

Mission Statement
We offer this training in an effort to grow our community of committed yoga practitioners, empowering those who demonstrate dedication to a personal practice, by sharing the knowledge, skills and tools we have learned so they too can start teaching yoga.

We intend to guide trainees toward a healthy self-confidence, while at the same time invoking in them a sense of humility and excitement, knowing that they are at the beginning of a long journey.
CET-50
History and Development of Aerial Yoga

Anatomy and Physiology
• Skeletal system, muscular system, and bio-mechanical intelligence of the body
• The spine and common conditions and injuries
Asana Practice
• Benefits
• Health considerations
• Practice etiquette
• In-depth study of asanas: incorporating the use of aerial hammock into the understanding of yoga practice
• Understanding of safety measures – positioning for asanas, and guidance in and out of postures
Teaching Methodology
• Chakra system and aerial yoga
• Leading a class
• Dialogue for effective teaching
• Art of demonstrations
• Art and science of sequencing varying levels
• Practicum
Students are expected to practise aerial yoga and undertake mat practices consistently in order to appreciate the benefits and differences.
Limit 13 students.
8, 15, 22 (Fri) is 1830-2130
9,10,16,17 July (Sat & Sun)  0830-1800
23,24  July (Sat & Sun) 1000-1700
Time

Hours

Frequency

Total hours

Friday

1830-2130

1830 - Lecture
1930 - Group practice
2045 - Discussion

3

3

9

Saturday and Sunday

0830-1800

0830 - Meditation
0845 - Lecture / Group discussion
1000 - Group practice
1130 - Posture clinic
1300 - Lunch
1400 - Lecture / Group discussion
1500 - Posture clinic
1715 - Practicum

8

2 weekends

32

Final Saturday 

1000-1700

1000 - Group practice
1130 - Group discussion / Self-practice / preparation for assessment
1230 - Written assessment
1300 - Lunch
1400 - Assessment

4.5 

Last weekend

9

Final Sunday

1000-1700

1000 - Group discussion / Self-practice / preparation for assessment
1100 - Assessment
1530 - Wrap-up

4.5

Last weekend

9

50
CET 50
Eligible Students
A minimum of 12 months of regular yoga practice
A deep desire to learn and personally explore the deeper dimensions of yoga
Commitment to attend all sessions of the programme
Application
A short explanation on the objective of attending this training (under Additional Comments - Application Page)
Confirmation of being free of injuries and contraindications as indicated in PURE's aerial yoga practice disclaimer
A Chartered Accountant by training, TT was introduced to Yoga when PURE Yoga first opened in 2002, initially focusing on hot yoga.  Over the years, he has practised and trained in various styles – from hatha, power vinyasa and ashtanga to yin yang, acro yoga and aerial yoga – under different masters.  TT's practice has evolved from a physical practice to a holistic approach.
Inspired by his teachers Patrick Creelman and Wendy Wyvill amongst many others, TT undertook his first teacher training in the US with Baron Baptiste in 2009.  The training was transformational and stressed authenticity.  He then furthered his studies with Master Yogananth Andiappan, deepening his knowledge and practice in the yoga tradition.  After acquiring 500 hours' training with Master Yogananth, he was motivated to pursue a Master of Science degree in yoga & naturopathy.  TT continues his lifelong journey in yoga, recently building his expertise in aerial yoga.
Through teaching yoga, TT hopes to spread its benefits and philosophy to a wider community.  As Managing Editor of Asana, he is instrumental in introducing yoga masters to all and connecting with the international yoga community on yoga and related subjects. TT emphasises non-competition and compassion. His classes can be challenging at times, but students will leave feeling refreshed and energised. 
QUALIFICATIONS & CERTIFICATIONS
·        E-RYT 500, Yoga Alliance
·        Yoga Trapeze Teacher Training [Barcelona] 2019
·        Chakra Aerial Yoga Levels 1, 2 & 3 Teacher Training [UK], 2015 & 2016
·        Swing Yoga Teacher Training [Dubai], 2016
·        Aerial Yoga Teacher Training [Indonesia], 2016
·        Gravotonics Yoga Swing Training [Indonesia], 2015
·        AntiGravity Restorative Yoga [Thailand], 2014
·        AntiGravity Fundamentals 1 & 2 [Ireland], 2014
·        Traditional Ashtanga Yoga Practice Teacher Training Course with Manju Pattabhi Jois [UK], 2013
·        MSc Yoga & Naturopathy, Manonamaniam Soudaranar University – First Class [Hong Kong/India], 2010-12
·        David Swenson – 40-Hour Primary Series Training Immersion [Hong Kong], 2011
·        Baron Baptiste Levels 1 & 2 Teacher Training Bootcamp [USA], 2009 & 2010
·        Advanced Hatha Yoga Teacher Training Levels 1, 2 & 3 [Hong Kong], 2009 & 2010
·        200-hours Yoga Teacher Training Certification Course (in conjunction and accredited by Manonmaniam Sundaranar University, India) [Hong Kong], 2009
·        AcroYoga Immersion Training [Hong Kong], 2009
·        Patrick Creelman: The Seat of the Teacher [Hong Kong], 2007
Part 2: CET-50
8-24 July
Starstreet Precinct
Super Early Bird: HK$9,500 (ends 15 May)
(PURE Cardholders) Early-bird 20% discount: HK$10,200 (ends 5 June)
(Non-PURE Cardholders) Early-bird 10% discount: HK$11,475 (ends 5 June)
Regular Price: HK$12,750
Photos and video may be taken, solely for PURE marketing purposes.
Application
Please complete an online application form or email us to apply. You will be notified by email within 3-5 days of its approval along with a Welcome Letter outlining payment procedures and further details. Application is NOT required for Morning Intensives. Please register at studio reception.
Early-Bird Discount
Super Early-Bird Price: Application sent in on or before 3 April 2022.
Early-Bird Price: Application sent in on or before 5 June 2022.
Regular Price: Application sent in starting from 6 June 2022.

Refunds/Cancellation
· No refund or credit will be given for cancellation starting 5 June 2022


· All refunds are subject to a 10% processing fee that will be deducted from your refund.
·All applications for refund (medical & emergency reasons) must be made within 3 days after the event finishes.
Healthy-licious juice cleanse offer from nood food
· $200 discount on nood food 3-Day juice cleanse for all yoga event registrants on workshop dates. Ask nood food staff at your workshop location for details.
· 10% off all nood food items for all yoga event registrants on dates of the workshop.

.10% off all PURE Apparel/Kurios regular-priced products for all yoga event registrants on dates of the workshop.


Enquiries:
For enquiries, please email events@PURE-yoga.com



Waiver of Liability
Your Physical Conditions and Safety
1. You understand that it is your responsibility to consult a physician regarding your ability to participate in the physical activities involved in the Training Course and that participating in the physical activities undertaken on the Training Course imposes physical demands upon you, and in particular you understand that the intensive nature of the yoga instruction provided on the Training Course, particularly in respect of hot yoga, will impose extra physical demands on you over and above those which you would experience, in a less intensive yoga practice session, or at cooler temperatures, and in lower humidity when engaging in any or comparable exercise.
2. You shall not participate in any of the physical activities on the Training Course whilst suffering from any infections or contagious illnesses, diseases or other ailments including but not limited to open cuts, abrasions, open sores or minor infections, where there is any risk that such use or participation in such conditions may be detrimental to the health, safety, comfort or physical conditions of other participants in the Training Course; you will bring any such matters to the attention of staff of PURE if in any doubt.
3. If you are pregnant, under medication and/or suffering from or having suffered from any medical disability you are strongly advised to seek the advice of a qualified medical practitioner before commencing any of the physical activities available on the Training Course.
4. No person who is under the influence of drugs or of alcohol is permitted on the Training Course.
5. You acknowledge and voluntarily assume (i) your responsibility to assess your level of fitness and general health (including where appropriate consulting your physician or doctor) and (ii) the risks of serious injury that are associated with physical activity of any kind including any variety of yoga, meditation and breath work practice and participation in yoga related activities or activities related to the Training Course (collectively the "Activities") including those off studio or PURE Facilities premises. You confirm that you shall retain all control and direction over your Activities at all times. You voluntarily assume full liability and accept the risk of harm, including physical injury and discomfort as a result of your participation in the various Activities in the Training Course.
Limitation of Liability
1. You hereby acknowledge that you are aware that in participating in the physical activities available on the Training Course, and in using the facilities there are risks or possibility of injury.
2. To the fullest extent permitted by applicable law, PURE, its related corporations and their respective servants, agents, employees and officers (collectively referred to in this Clause 2 as the "PURE Entities") shall not be liable for any loss or damage to property or in respect of any bodily injuries, illness or death of you, howsoever caused, aggravated or incurred arising out of or in any way connected with your participation in the Training Course and other services.
3. You hereby acknowledge that you understand and voluntarily accept the risks of injury involved in your participation in the Training Course. To the fullest extent permitted by applicable laws, you hereby agree the PURE Entities shall not be liable in contract, tort (including without limitation negligence), pre-contract or other representations or otherwise out of or in connection with your participation in the Training Course, for any claims, demands, damages, economic loss (including without limitation, loss of revenues, profits, contracts, business or anticipated savings), loss of good will or reputation, or special or indirect consequential losses in any case. You further agree not to hold the PURE Entities liable for any wilful act or omission, default, fraud or negligence of any other person or guest or third party within PURE operated facilities.
4. You hereby agree to defend, fully indemnify on demand and hold harmless the PURE Entities from and against all liabilities, claims, expenses, damages and losses including legal fees (on an indemnity basis) which the PURE Entities may suffer arising from any breach of these terms and conditions by you, or in connection with any act, omission, default, negligence or conduct of you in connection with any other liabilities arising out of you or any services under this Agreement. This obligation to indemnify PURE shall survive the termination of the Agreement.
Will I be able to teach right after I graduate from this programme?
Yes. All the course materials taught in this course prepare students with all the foundational knowledge and skills needed to become yoga teachers. Some students take it to deepen their own personal practice, kick-start a life transformational experience, while others do it to immediately start a teaching career. Others who do not want to proceed into teaching immediately would immerse into further trainings. More than half the students from our graduate programmes begin teaching friends, family, moving into part-time teaching in studios and then full-time teaching.

Will I be able to teach at PURE Yoga after graduating from this programme?
PURE Yoga is always open to applications and supports graduates from our programmes. We do have many teachers at PURE Yoga currently that are previous graduates. While we encourage graduates to apply with us, there is never a guarantee of job placement due to availability of openings or space within our studios. However, any graduates that apply with us are kept in our database and are advised if there are openings available.

Will PURE Yoga help with my Yoga Alliance application?
Upon successful graduation of our teacher training programmes, PURE Yoga will send the students a link to where they can apply for the Yoga Alliance certification. Our programmes and our school are Yoga Alliance accredited, meaning that students graduating from our programmes will "automatically" be approved when they apply to Yoga Alliance. From there, students will take their own steps in applying for Yoga Alliance – whether you are applying for 200-hour certification, 500-hour or so forth.

If I miss one day, will I be able to make up for it?
Students undergoing this programme must be fully committed and understand that 100% full attendance is required. They must also be willing to forgo most other personal or professional commitments for the duration of the programme – only with 100% attendance and completion of the course will students receive a certificate and no make-up of work will be given. Should there be any problems with this, students must speak with the faculty prior to the course and only under very special circumstances will it be considered.

Will I receive a certificate after the programme?
Upon successful completion, 100% attendance, and following the code of conduct – students will receive a Certificate of Completion from PURE Yoga for this teacher training programme.
*Please refer here for the full terms & conditions