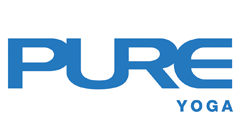 Workshops
Build Your Handstand with Sean Robinson
5 – 19 March (Saturdays Only), The Centrium – Central
The handstand (aka adho mukha vrksasana) is one of the most sought-after poses in modern-day Yoga. Why? Because it looks great? Because it requires a perfect balance of strength and flexibility? Whilst both reasons may be true, for me, the real reason is the level of focus it requires and the sensation of stillness it creates. It's difficult to worry about anything else.
In the journey towards handstand, many students obsess over the straight line. In this workshop, we see that the straight line is the result of a long process. There are many more accessible (and important) shapes that come before the straight line.
Session 1: Handstands at The Wall – Stamina
Before we consider entering handstand dynamically, we must first establish the shape(s).
Used properly, the wall is your best friend. It removes the element of balance, allowing you to build confidence, form and stamina upside down.
Used incorrectly it can become your worst enemy, stunting your progress to hand-standing in the middle of the room.
We will learn multiple ways of using the wall to rehearse different shapes – including, but not exclusive to – tuck, L-shape, straddle, split leg.
Session 2: Entering & Exiting - Balance
Much focus is placed on the finished product, aka "the straight line", without considering the entrance and exit – which is where most of the strength and skill is established.
Balance is not something we find. It is something we create.
By focusing on the entrance and exit (or the journey), the handstand (or the destination) is reached more consistently.
Multiple entrances will be covered – tuck, scissor leg, split leg, straddle and frog hips to name just a few,
Prerequisites:
Not suitable for beginners to Yoga but suitable for those new to inversions and with an existing yoga practice.
Session 3: Pressing In & Out
The press to handstand is the ultimate marriage of strength and flexibility. Without both qualities, the pose is not possible.
This workshop will cover the four pillars required for establishing a handstand: strength drills, active mobility, technique and balance.
Entrances will include pike (legs together), straddle (legs wide), and other variations.
Prerequisites:
Students must be able to kick up to handstand consistently and hold for 2-5 seconds without using a wall.
Full Workshop
Total 7.5 hours
PURE Cardholder Early-bird 20% Off:
HK$1,875 (ends 31 January)
Non-PURE Cardholder Early-bird 10% Off:
HK$2,109 (ends 31 January)
Regular Price:
HK$2,344
Single Session Drop-in
HK$782
Photos and video may be taken, solely for PURE marketing purposes.
Early-Bird Discount
Early-bird Application sent in on or before 31 January 2022.
Regular Price: Application sent in starting 1 February 2022.
Refunds/Cancellation
No refund or credit will be given for cancellation starting 1 February 2022.

Valid refunds are subject to a 10% processing fee that will be deducted from your refund.

All applications for refund (medical & emergency reasons) must be made within 3 days after the event finishes.
Healthy-licious juice cleanse offer from nood food
$200 discount on nood food 3-Day juice cleanse for all yoga event registrants. Ask nood food staff at your event location for details.

10% off all nood food items for all yoga event registrants on dates of the workshop.
To register, please contact any PURE Yoga studio or see reception. 
*Please refer here for the full terms & conditions