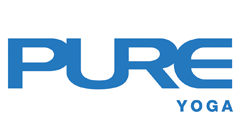 Workshops
Hormone Yoga Therapy with Regina von Wahl
5 March, Pacific Place – Admiralty
Hormone Yoga Therapy (HYT) is a natural treatment without medication but with specific exercises that re-activate hormone production. The series of exercises is dynamic with specific breathing technique to massage and re-activate glands. It combines Hatha yoga and Tibetan energy techniques and acts directly on the ovaries/testes, thyroid, hypophysis, pituitary and adrenal glands.
Hormone Yoga is suitable for students of all ages, with or without yoga experience, and consists of exercises and positions focusing on breathing, relaxation and stress reduction.
The practice of HYT can help increase your energy, boost fertility and helps to eliminate other symptoms associated with the menstrual cycle.
As we enter our late 30s, 40s and 50s, our hormone levels naturally start to change. This transformative period, known as Peri-menopause and Menopause in women and Andropause in men, can last for many years.
During this time we can experience both physical and emotional changes. It is common for some people to feel foggy and unfocussed, to have hot flushes, trouble sleeping, migraines, weight gain and even mild-severe depression.
In this workshop, you will learn how to take control of your body and mind during this transformative time. Using Hormone Yoga Therapy (HYT), you will learn simple methods to stimulate hormone production and naturally balance out your hormone levels. HYT is recognised as a natural way to work with your body, to foster a deeper sense of connection, maturity and wisdom.
Topics covered:
Pranayama and Asana for HYT
Mudras and energetic circulation
Bhandas and the shifting of energy
You will be able to practise at home any time to nurture your own body and find equilibrium.
This workshop is designed for women experiencing peri-menopausal and menopausal symptoms who wish to take charge of their bodies naturally and step onto a path towards wisdom and spiritual growth.
This workshop is not only designed for women but also for men experiencing symptoms of hormone-related changes who wish to take charge of their bodies naturally and step onto a path towards wisdom and spiritual growth.
HYT is only contraindicated for those who have or had any type of hormone-related cancer or severe endometriosis.
5 March (Saturday)
10.00am – 12.30pm
Total 2.5 hours
PURE Cardholder Early-bird 20% discount:
HK$875 (ends 31 January)
Non-PURE Cardholder Early-bird 10% discount:
HK$985 (ends 31 January)
Regular Price:
HK$1,094
Photos and video may be taken, solely for PURE marketing purposes.
Early-Bird Discount
Early-Bird Price: Application sent in on or before 31 January 2022.
Regular Price: Application sent in starting from 31 January 2022.
Refunds/Cancellation
No refund or credit will be given for cancellation starting 1 February 2022.

All refunds are subject to a 10% processing fee that will be deducted from your refund.

All applications for refund (medical & emergency reasons) must be made within 3 days after the event finishes.
Healthy-licious juice cleanse offer from nood food
$200 discount on nood food 3-Day juice cleanse for all yoga event registrants on training dates. Ask nood food staff at your event location for details.

10% off all nood food items for all yoga event registrants on dates of the training.
 To register, please contact Pacific Place studio or see reception.
*Please refer here for the full terms & conditions