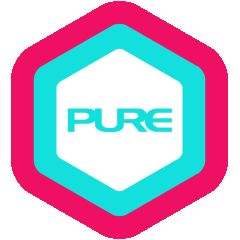 Workshops
FUNctional Yoga Anatomy Course with Dr. Bryan Lau
1, 2 & 4 October, Asia Standard Tower - Central
Neither a rigid lecture nor a session on the Latin roots of a muscle's name – this training is a FUN exploration of the human body and its movement using Asana as a common language and easily accessible tool. It is about logic, intellect and differentiation. It is the Gemini kind of Mercury, not the Virgo's.
"Bryan is a rare treasure in the yoga world. He combines his medical training and scientific mind with deep spiritual insight and heart-felt compassion. I'm proud to call him a colleague, friend and student. He has contributed greatly to my Teacher Trainings and significantly influenced my practice and teaching. If you have the opportunity to work with Bryan, please do so—you'll be doing yourself an enormous favour!"
- Jason Crandell
Don't miss this – Bryan's first yoga anatomy workshop in Hong Kong since joining the teaching faculty of Jason Crandell's 500-hr teacher training module at PURE Yoga in 2019.
This workshop provides knowledge about the essentials of body structure and movement, limitations of the physical body, and flaws in the human evolution. This yoga anatomy course is right for you if you want to:
Learn Functional Anatomy that is only relevant to Asana practice
Understand the difference between break through and break down
Improve the accuracy and efficiency of your physics
Remove pain and stiffness in the physical kohsha
Guide your body and students' bodies safely and purposefully
Session 1
Better understanding of muscle, tendon and ligament
Principles of body movement in Asana practice
Functional Anatomy of Sun Salutations
Session 2
The gold standard of strength and flexibility
Obstruction or Restriction - discover your own healthy range of motion
Functional Anatomy of Shoulders
Session 3
Dos and Don'ts to stretch and open
Chartaranga challenge to the modern shoulders
Functional Anatomy of Upper and Lower Limbs
Session 4
Sacroiliac joint: the yogic joint
Bandhas, Ujjayi breath and their physical manifestations
Functional Anatomy of Hips
Session 5
Core engagement and pelvic tilting in Asanas
Sequencing for the reversal of common body flaws: weak shoulders and stiff hips
Functional Anatomy of Lower Back
Session 6
Fight or Flight Response vs Rest and Digest
Flaws of different body types and their influence on individual practice
Functional Anatomy of Foundation and Transition
Total 20 hours
1 & 2 October
9:30am – 1:00pm
2:00pm – 5:30pm
4 October
10:00am – 1:00pm
2:00pm – 5:00pm
**Total hours will count for Yoga Alliance CET.
This yoga anatomy course is comprised of six modules that include lectures, 3D graphic demonstrations, Q&A, and Asana practice. Students are highly recommended to join all six modules for a complete picture.
Dr. Bryan Lau
Upon receiving his bachelor's degree in Medicine and Surgery and master's degree in Sports Medicine and Health Science, Dr. Bryan Lau started to work closely with elite athletes and Olympic medallists in HKSAR. As the speaker at various international conferences including the International Federation of Sports Medicine World Congress of Sports Medicine 2021, American College of Sports Medicine Annual Meeting and World Congresses 2021, and Asian Federation of Sports Medicine Congress 2019, Dr. Bryan continuously promotes yoga as an alternative method for sports recovery and injury prevention in elite training.
Dr. Bryan has taught functional anatomy at various yoga conferences, including Evolution Asia Yoga Conference and Miryang International Yoga Therapy Conference. He is also a teaching faculty member of Jason Crandell's 500-hour teaching training modules, one of the most renowned teacher training programmes in the world.
Dr. Bryan is currently working as the Chief Medical Executive of the Hong Kong Sports Institute Clinic, Honorary Clinical Assistant Professor of the Jockey Club School of Public Health and Primary Care, and Part-Time Lecturer in the Department of Orthopaedics and Traumatology, Faculty of Medicine at the Chinese University of Hong Kong.
Full Workshop
Total 20 hours
Early-bird 20% discount:
HK$5,280 (ends 31 August)
Regular Price:
HK$6,600
Photos and video may be taken, solely for PURE marketing purposes.
Early-Bird Discount
Early-bird: Application sent in on or before 31 August 2022.
Regular Price: Application sent in starting 1 September 2022.
Refunds/Cancellation
No refund or credit will be given for cancellation starting 1 September 2022.
Valid refunds are subject to a 10% processing fee that will be deducted from your refund.
All applications for refund (medical & emergency reasons) must be made within 3 days after the event finishes.
Healthy-licious juice cleanse offer from nood food
$200 discount on nood food 3-Day juice cleanse for all yoga event registrants. Ask nood food staff at your event location for details.
10% off all nood food items for all yoga event registrants on dates of the workshop.
Special offer from PURE Retail
10% off all PURE Apparel/Kurios regular-priced products for all yoga event registrants on dates of the workshop.


Studio Closure
In case of studio closure due to unexpected circumstances – including the Hong Kong Observatory's issuing of typhoon signals 8 and above, black rainstorm warning signals – training will be postponed, and the new schedule will be decided by PURE and its teacher(s). If you cannot attend the make-up classes sessions, you can access them online as they will be recorded.
To register, please contact any PURE Yoga studio or see reception. 
*Please refer here for the full terms & conditions