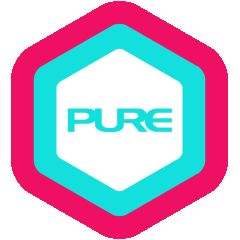 Online Event
Mindful Birth: Yoga for Pregnancy, Birth and Baby Teacher Training (ONLINE)
Yoga Alliance Accredited Online Teacher Training
Mindful Birth was founded to honour the miraculous journey of pregnancy, childbirth and early parenting, and to support women on this journey through yoga & meditation practice. As the baby of Dr. Jean Byrne & Mindful Birth co-founder Michelle Papa, Mindful Birth brings together their experiences as mothers, pregnancy yoga teachers, childbirth educators – and Dr. Byrne's research into mindfulness and the childbearing period. Mindful Birth is one of the few accredited pregnancy yoga teacher training programmes based on research. This programme grew out of the Mindfulness Based Childbirth Education (MBCE) pilot study by Dr. Jean Byrne and researchers at Curtin University and The University of Western Australia that has now been published in academic journals.

Pregnancy and Post-natal yoga teaching is one of the most rewarding experiences you may have as a yoga teacher. Pregnant women are very dedicated to their practice, and women can often feel physically and emotionally vulnerable during pregnancy and the post-natal period. By undertaking our Yoga Alliance accredited Mindful Birth programme, you will learn how to teach yoga in a holistic manner and support healthy women through their pregnancy and postpartum years. Upon completion, you will gain the confidence and know how to teach women safely during this time and be able to integrate pregnant and post-natal women into your classes. In addition, you will be a certified Mindful Birth: Yoga for Pregnancy, Birth and Baby teacher and able to deliver specific pre- and post-natal yoga and mindfulness classes for women – which are very popular and beneficial to honouring this rite of passage!

The Mindful Birth: Yoga for Pregnancy, Birth and Baby Teacher Training is a comprehensive and intensive training course for yoga teachers, aspiring yoga teachers, pregnant women, midwives, doulas and allied health professionals or anyone interested in yoga during and after pregnancy. It will provide existing yoga teachers and aspiring teachers with a 100-hour specialisation in yoga for this important time in a woman's life. Participants who have successfully completed this course may apply for Registered Pre-natal Yoga Teacher (RPYT) with Yoga Alliance after fulfilling 30 hours of pregnancy teaching. This course is also registered as both a Post-Graduate course and a Specialist Pregnancy Training with Yoga Australia.

Certification
All participants will receive a certificate of completion for each module they complete. If you complete all 3 modules in this 150-hour programme, you will receive the complete programme certificate. If you wish to apply as Yoga Alliance Registered Pregnancy Yoga Teacher, Yoga Australia Pre-natal/ Post-Grad or be called a Mindful Birth teacher and utilise our Mindful Birth logo and resources, you should complete ALL assignments per module. Once all your assignments have been submitted, you will receive a copy of your final certificate via email. This document will be submitted to Yoga Alliance or Yoga Australia. Details of your assignments will be in your manual, which you will receive on day one (1).

Yoga Alliance Accredited School
PURE Yoga is a registered school with Yoga Alliance. Our teacher training programmes and teachers are internationally accredited, have exclusive recognition and qualify for the 200-hr Yoga Alliance Certification.

Yoga Alliance is an international governing board for yoga teachers and training programmes in the U.S and globally. Graduates of our programme are automatically eligible to register as a RYT (Registered Yoga Teacher) with Yoga Alliance. Becoming a RYT means having a higher profile and gaining international recognition as a yoga teacher, attributes that many hiring studios look for.

Mission Statement
We offer this training in an effort to grow our community of committed yoga practitioners, empowering those who demonstrate dedication to a personal practice, by sharing the knowledge, skills and tools we have learned so that they too can start teaching yoga.

We intend to guide trainees toward a healthy self-confidence, while at the same time invoking in them a sense of humility and excitement, knowing that they are at the beginning of a long journey.

For enquiries, email events@pure-yoga.com

* Welcome Letter from Mindful Birth team will be sent to them 3 weeks prior to the start of teacher training
Module 1: Pre-natal Yoga
Pregnancy. It's a miraculous process of self-discovery and learning. It's a time of physical, emotional and spiritual transformation. And it's a time when the practice of yoga matters deeply as it affects the life of the pregnant woman and her unborn child. This course provides an overview of yoga, meditation and mindfulness practice throughout the pregnancy, birth and post-natal stages.

Course Objectives
• To learn about the relationship between the practice of yoga and women's life cycles
• To understand the medical and cultural context, both past and present, of pregnancy and birthing
• To understand the physical and emotional changes that occur for women and their babies at different stages of development, pre- and post-natal
• To understand how to teach healthy pregnant women appropriate yoga practices for the stage of their pregnancy and in consideration of their yoga practice experience
• To understand the common complaints, contraindications and conditions during pregnancy and how to adapt yoga practice to these in order to teach safely
• To facilitate an understanding of how the teaching of pregnancy yoga can enable women to have a conscious and active birth and improve their birth experience and outcomes, so that teachers may then empower their students to birth consciously
• To learn and implement the theory of Optimal Foetal Positioning as it applies to yoga asana in their yoga classes
• To enable teachers to deliver interesting, informative and fun classes for women during pregnancy, for birth, and beyond

Module 2: Post-natal Yoga
The post-natal period in a woman's life is a time in which she needs to focus on her physical, spiritual and emotional well-being, as it is central to her new-born baby's well-being. Post-natal yoga classes honour the experiences of mothers in this time of transition and learning, as well as empower women to connect with their own beliefs and values regarding mothering. Post-natal yoga also offers a holistic form of exercise for women specifically focused on the needs of the post-natal woman – including pelvic & abdominal reconditioning; back & neck problems arising from pregnancy, breastfeeding, fatigue, and attending to your baby's needs.

Course Objectives
• To understand the specific physical and emotional changes for women in the post-natal period
• To enable teachers to teach women how to involve their baby in their yoga practice (mums and bubs)
• To understand how different birth experiences will impact the post-natal yoga practice of individual women
• To understand baby development in the early post-natal period and introduce various parenting styles
• To learn specific asanas and exercises for reconditioning the pelvic floor and abdominal muscles
• To understand the social context of mothering
• To learn about Mothering with Mindfulness and how you can integrate mindfulness techniques into your post-natal classes
• To learn how to accommodate pregnant women with young children in post-natal classes
• To enable yoga teachers to deliver dynamic and fun post-natal classes for women and their babies
Module 3: Yoga for Active Birth
Only open to those who have completed Module One. This module is developed to deepen your understanding of pregnancy, childbirth, and the post-natal period. It is a highly effective and lively way to learn how to deliver Active Birthing Workshops to empower women and their partners to understand birth physiology and the principles of Active Birth. This course will ground you in an understanding of the best evidence-based care for pregnant women, and how education regarding care during pregnancy might be introduced into your classes in a workshop format. Multiple resources will be provided to assist the implementation of effective childbirth education into your classes. In this final module, you will receive individual feedback on your class teaching. This Module also involves detailed description of the Mindfulness Based Childbirth Education project designed by Dr. Jean Byrne and other researchers. Completion of this and the previous two modules will enable you to have the unique qualification of RPYT, and pregnant women will know they are in safe hands in your classes.

Course Objectives
• To understand women's physiology during labour and birth
• To understand the stages of labour in more detail
• To learn about the importance of birth hormones and how to optimise the birthing environment for a natural birth
• To learn about babies' innate behaviour during the process of birth and discover how effective positions and movements can assist in the birth of the baby
• To be able to apply practical knowledge of yoga postures to different stages of labour and birth as it is designed to enhance normal physiology during delivery
• To develop strategies for implementing active birthing techniques in hospital settings
• To explore appropriate, practical teaching strategies for increasing the confidence of expectant parents in being able to give birth physiologically
• To discuss ways of empowering women and caregivers to achieve desired birth outcomes
• To learn and understand how to use effective non-drug forms of pain relief as alternatives to epidurals
• To learn how to use props to support women with more complicated pregnancies
• To understand and develop a theoretical and practical understanding of mindfulness as applied to women's journeys through pregnancy and birth, and how you can integrate mindfulness techniques into your classes
Module 1: Pre-natal Yoga
25-27 Novermber
 
Module 2: Post-natal Yoga
3-4 December
 
Module 3: Yoga for Active Birth
9-12 December
 
Daily Schedule
| | | |
| --- | --- | --- |
| 25 Nov, 2, 9 Dec (Fridays) | 5:30pm – 7:30pm | Online Live-streamed |
| 26 Nov, 3, 10 Dec (Saturdays) | 8:00am – 6:00pm | Online Live-streamed |
| 27 Nov, 4, 11 Dec(Sundays) | 8:00am – 6:00pm | Online Live-streamed |
| 12 Dec (Monday) | 8:00am – 6:00pm | Online Live-streamed |
The daily schedule includes a 1.5-hour lunch break and short breaks throughout the day.
Training mediums to support all styles of learning include online and in-person, daily yoga practice, face-to-face lectures, educator and peer workshops as well as pregnancy, post-natal and active birth practice videos. Recorded replay is available for 30 days post-training and is strictly for Mindful Birth students only. Recorded replay is available for 30 days post-training and is strictly for Mindful Birth students only.
**All hours can be counted towards Yoga Alliance Registration.
Commitment, determination and good health are the basic prerequisites. Students must be prepared to make personal sacrifices to achieve 100% course attendance.

Applicants need

• To be dedicated to the practice of yoga.
 
• To be yoga teachers, yoga teacher trainees, health care professionals or other professionals that support women during the perinatal years and are wishing to know more about the benefits of pregnancy and post-natal yoga.
• 
Following completion of this Teacher Training, students must satisfactorily complete and submit the assignments by the allocated due dates. The assignments are practical resources that can be utilised immediately.
Michelle Papa
Michelle started her yoga journey in 2004 as she was seeking to find balance in life. It was when she was living in Los Angeles when she discovered the wonderful practice of vinyasa yoga and meditation. Through yoga she was able to connect with a part of herself that she thought she had forgotten due to the busyness of her life. Her interest in a love for yoga has grown exponentially upon moving to Perth in 2007 as she found her 'yoga home' at The Yoga Space where she practised in the Mysore programme and completed her Hatha Vinyasa yoga teacher training. This led her to travel to Mysore, India where she practiced and learned chanting. Michelle's deep interest in supporting women in pregnancy, birth and post-partum life has led her to pursue further studies . She is a qualified antenatal educator with a Diploma in Childbirth Education, studied with Dr. Sarah Buckley, and with Spinning Babies founder Gail Tully. She delivers pregnancy and post-natal yoga classes, mother's circle, pre- and post-natal teacher's immersion, and childbirth preparation workshops in Australia. Beyond pre- and post-natal classes, Michelle regularly teaches vinyasa yoga , yin and restorative yoga.
Together with Dr. Jean Byrne, Michelle co-founded Mindful Birth, a Yoga Alliance and Yoga Australia accredited Pregnancy and Post-natal yoga teacher training course. She has delivered the Mindful Birth teacher training course in Australia and Asia for over a decade. Michelle is an ERYT and Registered Prenatal Yoga Teacher with Yoga Alliance, and a senior member with Yoga Australia. She has a deep interest in the diverse application of mindfulness practice in the various facets of life which led her to start Inspired Girls,  a community centred programme that aims to nurture teenage girls through mindfulness, leadership, and educational workshops. Michelle continues to study with leading mindfulness teachers and researchers - Yoga for Trauma with The Trauma Center of Justice Resource Institute (JRI) US,  Search Inside Your Self Training, Meditation Training with Tara Brach and Jack Kornfield. She's also pursuing studies in Psychology at Charles Sturt University. Michelle resides in Sydney, Australia, together with her husband James and vibrant young girl Cassy. She believes that information and education can bring about change, and hope to continue to empower young girls, and women through yoga and mindfulness practices.
Dr Jean Byrne 
Jean began practising yoga at the age of 19 while completing a Bachelor of Arts in World Religions and Philosophy. Her study of world religions led to an interest in yoga and meditation, and she spent many years intensively studying yoga and meditation in India, Thailand, Malaysia and Australia. For many years she practised Iyengar Yoga and was part of a dedicated Zen group. Her academic and personal journey into Eastern philosophy and practice led her to Mysore, India. Her teaching encompasses Restorative Yoga, Intuitive Flow and Vinyasa classes. Jean is dedicated to sharing the transformative power of Yoga and loves working with students, carefully and safely watching the way in which mind, body and spirit open and unfold through practising steadily.
Jean has lectured in Eastern philosophy at various Australian universities and has a PhD in Eastern Philosophy & Feminist Theory. She is a qualified primary school teacher, Childbirth Educator, Yoga Alliance E-RYT500 and Registered Pre-Natal Yoga Specialist Teacher, and a senior member of Yoga Australia (YA). Jean is also a certified Yoga Therapist and co-editor of the book Yoga in the Modern World: Contemporary Perspectives (Routledge 2008). She writes for yoga magazines and websites, and academically her work is published in books and peer-reviewed journals. She has undertaken the Mindfulness Based Stress Reduction Professional Training retreat with Dr Jon Kabat Zinn and conducts Mindfulness-Based research projects. She is mum to two beautiful boys, Jamie & Jesse, and is passionate about women's spirituality and the benefits of yoga for pregnancy, birth and beyond. Parenting is, for her, the ultimate practice of taking her yoga off the mat.
Lauren Garrett 
Lauren found the practice of yoga as a sanctuary from the demands of the corporate profession and found that the practice supported and enabled her to navigate life, explore her truth and discover her inner potential.
Lauren teaches Pre- and Post-natal yoga, yin and restorative practices, most recently at MAMA (Midwives and Mamas Australia) in Kensington. Due to family work commitments over the past few years, Lauren has lived away from her family – recently in Shanghai where she gave birth to her daughter. And whilst Melbourne has been 'home', she currently resides in Ballarat.
Possessing a true passion for community, Lauren created a yoga and pregnancy support group in Shanghai for women birthing away from their home country. Her classes focus on building trust, connection and awareness within and with baby, as both an anchor and inner strength that empowers and nurtures women in their transition of motherhood and change.
Lauren has completed foundational training with Patrick Creelman at PURE Yoga in Asia, Mindful Birth with Michelle Papa and Dr. Jean Byrne, Yin Yoga & Mindfulness with Sarah Owen, and most recently commenced studies on the pathway to a Yoga Therapist.
A Wisdom Yoga Institute course convenor and mentor for Melbourne, Lauren has recently been working closely with yoga teacher trainees as they find and share their light in foundational yoga studies.
Whilst juggling yoga and a corporate career in HR, you will most likely find Lauren having an adventure with her toddler, sipping on lattes and baby chinos, or escaping in her latest read.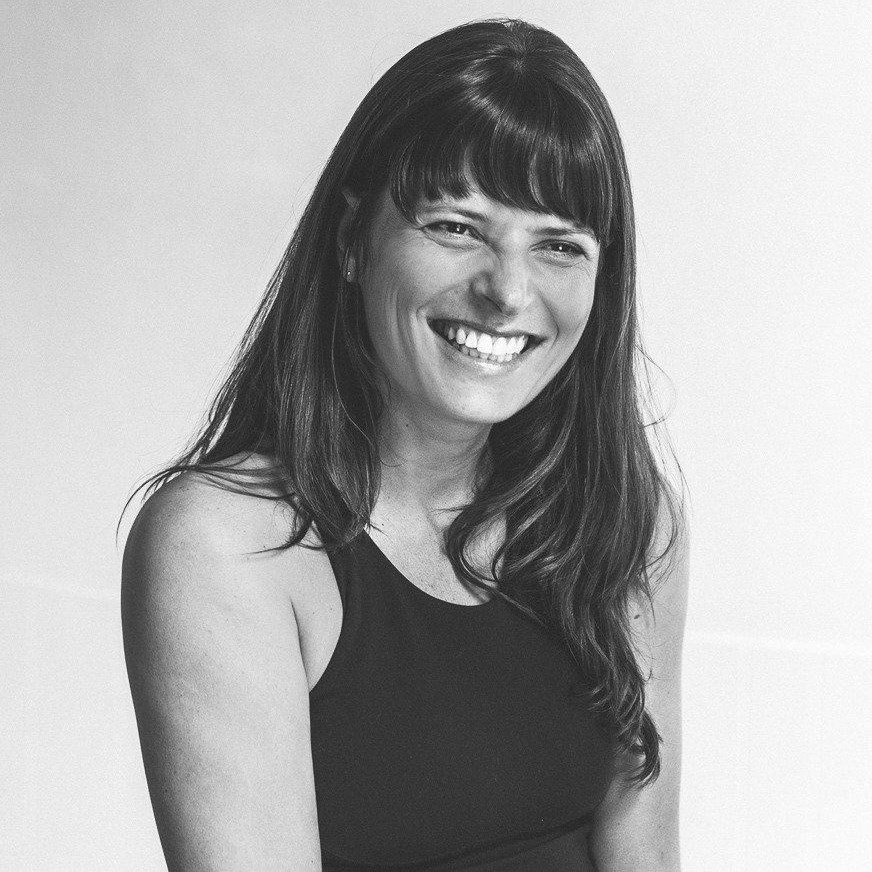 Samatha Briatico 
Samantha Briatico has dedicated her life to the journey of self-awakening. She left her home in the USA with a spirit of adventure to travel the world and revel in new experiences. She settled in Perth, Australia and deepened her yogic studies delving into asana, pranayama and meditation and is now registered at the 500-hour level. She has studied Ashtanga Yoga in India, and her current practice is a beautiful integration of movement practices, yoga asana and lived mindfulness. Sam is passionate about women finding ways to move and breathe, and her own journey has led her to find depths of strength and resilience that inspires her students. She is the Founder of Zara and Co., an online community to help families who have experienced loss and stillbirth, and recently began her doula journey.
Samantha teaches in Australia, Europe and Asia and is a proud mother to young Noah who has accompanied her on her travels throughout the world. Motherhood has been her biggest teacher. Sam delivers Mindful Birth in Australia and Asia, is a yoga teacher mentor and continues to learn innovative approaches to support women throughout the cycles of life – including through ecstatic dance to help women connect with their inner knowing and wisdom. She is also the Founder of Birthing in New Earth.  
Tammy Nah Afipong Jacobson
Tammy is a Senior Yoga Teacher, mother of three and experienced teacher trainer. Tammy began practicing yoga in their teens as a way to give self-support through the myriad of mental and emotional problems they faced through those times and into young adulthood. Tammy's innate desire to move and live mindfully continues, forming a basis to exist with nurture, care and wisdom toward self, others and planet. Tammy is also currently studying a psychology degree.
Mindful Birth: Yoga for Pregnancy, Birth and Baby: Live-streamed ONLINE Teacher Training
(25% off regular price to graduates of Hong Kong Mindful Birth until enrollment closes.)
Full Training: 25 November - 12 December
Early-bird 20% Off: HK$7,440 (ends 10 October)
Regular Price: HK$9,300
Module 1: 25-27 November
Early-bird 20% Off: HK$3,536 (ends 10 October)
Regular Price: HK$4,420
Module 2: 3-4 December
Early-bird 20% Off: HK$3,280 (ends 10 October
Regular Price: HK$4,100
Module 3: 9-12 December
Early-bird 20% Off: HK$3,536 (ends 10 October)
Regular Price: HK$4,420
Hard Copy Manual (Optional: Trainees Only)
HK$450
*Prices include e-certification and e-manuals. Students will also receive pregnancy, post-natal and active birth practice videos.
Photos and video may be taken, solely for PURE marketing purposes.
Application
Please complete an online application form or email us to apply. You will be notified by email within 3-5 days of its approval along with a Welcome Letter outlining payment procedures and further details. Application is NOT required for Morning Intensives. Please register at studio reception.
Studio Closure
In case of studio closure due to unexpected circumstances – including the Hong Kong Observatory's issuing of typhoon signals 8 and above, black rainstorm warning signals – training will be postponed, and the new schedule will be decided by PURE and its teacher(s). If you cannot attend the make-up classes sessions, you can access them online as they will be recorded.
Early-Bird Discount:      
Early-Bird 20% Discount ends

25 September 

2022.
Refunds/Cancellation
No refunds will be given from

25 September 

2022.
All refunds are subject to a 10% processing fee that will be deducted from your refund.
All applications for refund (medical & emergency reasons) must be made within 3 days after the event finishes.
Healthy-licious juice cleanse offer from nood food
$200 discount on nood food 3-Day juice cleanse for all yoga event registrants on training dates. Ask nood food staff at your training location for details.
10% off all nood food items for all yoga event registrants on dates of the training.
Special offer from PURE Retail:
10% off PURE Apparel/Kurios regular-priced products for all yoga event registrants on dates of the workshop. 
Enquiries:
For enquiries, please email events@pure-yoga.com
*If there is any discrepancy between the printed and web versions, the web version shall prevail.
__________________________________________________________________________________________


Waiver of Liability
Your Physical Conditions and Safety

1. You understand that it is your responsibility to consult a physician regarding your ability to participate in the physical activities involved in the Training Course and that participating in the physical activities undertaken on the Training Course imposes physical demands upon you, and in particular you understand that the intensive nature of the yoga instruction provided on the Training Course, particularly in respect of hot yoga, will impose extra physical demands on you over and above those which you would experience, in a less intensive yoga practice session, or at cooler temperatures, and in lower humidity when engaging in any or comparable exercise.

2. You shall not participate in any of the physical activities on the Training Course whilst suffering from any infections or contagious illnesses, diseases or other ailments including but not limited to open cuts, abrasions, open sores or minor infections, where there is any risk that such use or participation in such conditions may be detrimental to the health, safety, comfort or physical conditions of other participants in the Training Course; you will bring any such matters to the attention of staff of PURE if in any doubt.

3. If you are pregnant, under medication and/or suffering from or having suffered from any medical disability you are strongly advised to seek the advice of a qualified medical practitioner before commencing any of the physical activities available on the Training Course.

4. No person who is under the influence of drugs or of alcohol is permitted on the Training Course.

5. You acknowledge and voluntarily assume (i) your responsibility to assess your level of fitness and general health (including where appropriate consulting your physician or doctor) and (ii) the risks of serious injury that are associated with physical activity of any kind including any variety of yoga, meditation and breath work practice and participation in yoga related activities or activities related to the Training Course (collectively the "Activities") including those off studio or PURE Facilities premises. You confirm that you shall retain all control and direction over your Activities at all times. You voluntarily assume full liability and accept the risk of harm, including physical injury and discomfort as a result of your participation in the various Activities in the Training Course.

Limitation of Liability
1. You hereby acknowledge that you are aware that in participating in the physical activities available on the Training Course, and in using the facilities there are risks or possibility of injury.

2. To the fullest extent permitted by applicable law, PURE, its related corporations and their respective servants, agents, employees and officers (collectively referred to in this Clause 2 as the "PURE Entities") shall not be liable for any loss or damage to property or in respect of any bodily injuries, illness or death of you, howsoever caused, aggravated or incurred arising out of or in any way connected with your participation in the Training Course and other services.

3. You hereby acknowledge that you understand and voluntarily accept the risks of injury involved in your participation in the Training Course. To the fullest extent permitted by applicable laws, you hereby agree the PURE Entities shall not be liable in contract, tort (including without limitation negligence), pre-contract or other representations or otherwise out of or in connection with your participation in the Training Course, for any claims, demands, damages, economic loss (including without limitation, loss of revenues, profits, contracts, business or anticipated savings), loss of good will or reputation, or special or indirect consequential losses in any case. You further agree not to hold the PURE Entities liable for any wilful act or omission, default, fraud or negligence of any other person or guest or third party within PURE operated facilities.

4. You hereby agree to defend, fully indemnify on demand and hold harmless the PURE Entities from and against all liabilities, claims, expenses, damages and losses including legal fees (on an indemnity basis) which the PURE Entities may suffer arising from any breach of these terms and conditions by you, or in connection with any act, omission, default, negligence or conduct of you in connection with any other liabilities arising out of you or any services under this Agreement. This obligation to indemnify PURE shall survive the termination of the Agreement.
Am I qualified to teach pre- and post-natal yoga right after the course?
Yes, you are qualified to teach pre- and post-natal yoga once all the assignments and course requirements have been completed and you are already a qualified yoga teacher. If you are not already a qualified yoga teacher, you may still find the information useful and practical if you work in a field that deals directly with pre- and post-natal women.

Can I teach pre- and post-natal yoga successfully if I have not experienced childbirth?
Yes, absolutely! I started teaching pre- and post-natal yoga before I had my son. As with teaching women pre- and post-natal yoga, there are many fantastic midwives and obstetricians that have not had babies or experienced childbirth but are passionate and sincere in caring for and looking after women through their childbearing experiences. What matters most is that you have undergone proper training and are compassionate towards your students and understand the broader implications of being a new mum – which the Post-Natal training covers.

What kind of support can I get after the course?
The course is structured for people that already have a minimum qualification in teaching yoga. It gives you more than enough specific information and learning of the practical application of yoga during pregnancy and beyond as you will need to be a competent pre- and post-natal teacher. The real learning comes from teaching in this field and understanding that all women experience pregnancy and birth differently. It is during your role as a pre- and post-natal teacher that you may be asked many challenging questions and presented with many different issues that might not be covered in the course. I am happy to receive emails regarding any concerns that you may have about teaching your students or answering their questions. However, I would encourage all pre- and post-natal yoga teachers to continue learning in this area by attending workshops and seminars that have specific focus on the health and well-being of mother and baby, and to research the answers to things they are not sure about so that they can develop their own independent learning. You can never learn enough! From my love of teaching pre-natal yoga, I went on to study to be a Childbirth Educator and conduct research into Childbirth Education incorporating yoga and mindfulness (Mindfulness Based Childbirth Education).
*Please refer here for the full terms & conditions