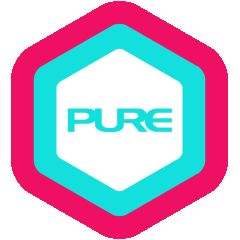 Workshops
Jivamukti Weekend Immersion with Anna Fan
This immersion is an opportunity for you to delve deeper into the teachings of the Jivamukti Yoga method and its five tenets: Ahimsa (Non-harming), Bhakti (Devotion), Dhyana (Meditation), Nada (Sound), Shastra (Scripture). Each session will include a themed-asana practice, pranayama practice, meditation practice, chanting, scripture study and yoga philosophy discussion.
Session 1: The Magic Ten and Vinyasa Krama
27 August (Sat) 10:00am - 12:30pm
The Magic Ten is a series of 10 asanas designed by Sharon Gannon to warm up for an asana class or get your body moving first thing in the morning. 
Vinyasa Krama means orderly placement of the sequence of events. In vinyasa, we practise a sequence of asanas as one continuous movement. Every movement into or out of a posture is linked to an inhalation or exhalation. The transition of asanas should take the same amount of time as the in-breath or out-breath. A simple movement would have to be done more slowly and a complicated movement would have to be done more quickly for the practice to flow.
In this session, the Magic Ten practice are introduced and sun salutations will be broken down posture by posture for vinyasa krama to be implemented.
Session 2: The King of Asana and the Primordial Sound of Om
28 August (Sun) 10:00am - 12:30pm
Headstand practice can be intimidating -- but with regular practice it can enhance our well-being physically, psychologically and spiritually. 
In this session, the alignment of headstand, the exercises and techniques for building the required strength and stability, and the different ways of entry will be introduced with variations offered for more experienced practitioners. We will also discuss the correlations between headstand, our crown chakra, and the primordial sound of Om.
FULL WORKSHOP:
27 & 28 August
Total 5.0 hours
(PURE Cardholders) Early-bird 20% discount: HK$1,300 (ends 31 July)
(Non-PURE Cardholders) Early-bird 10% discount: HK$1,462 (ends 31 July)
Regular Price: HK$1,625 
Photos and video may be taken, solely for PURE marketing purposes.
Refunds/Cancellation
No refund or credit will be given for cancellation starting 1 August 2022.
All refunds are subject to a 10% processing fee that will be deducted from your refund.
· All applications for refund (medical & emergency reasons) must be made within 3 days after the event finishes.
Healthy-licious juice cleanse offer from nood food
• HK$200 discount on nood food 3-Day juice cleanse for all yoga event registrants on training dates. Ask nood food staff at your event location for details.
• 10% off all nood food items for all yoga event registrants on dates of the training.
Special offer from PURE Retail
10% off all PURE Apparel/Kurios regular-priced products for all yoga event registrants on dates of the workshop.



Contact & Enquiries
For enquiries, please email events@pure-yoga.com.
*Please refer here for the full terms & conditions