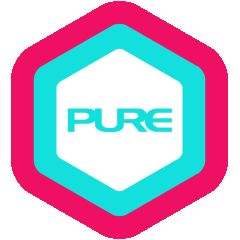 Retreats
Ashtanga & Upside Down Yoga Retreat with Edric and Sheryl
Flow, Invert, & Lots of Fun!
Flow, invert and have lots of fun with Edric and Sheryl!
Experience 5 days and 4 nights of island living in an exclusive villa with a community of passionate yogis.
What you can expect:
A well-deserved opportunity to rest, rejuvenate and recharge your mind and body

Daily carefully curated yoga sessions:

Morning Mysore/ Ashtanga practice

Afternoon inversions clinic

Evening restorative practice

Loads of fun, joy, and laughter with the dynamic duo
Edric and Sheryl are both certified E-RYT 500 with Yoga Alliance, FRC mobility specialists and have a combined teaching experience of more than 10 years. They are a vibrant and dynamic duo who believe in making classes fun, accessible, and safe to all bodies.
We warmly invite you to come practise, eat, drink and be merry with them in Bali!
An amazing surf retreat location nestled between the sandy beaches and gorgeous rice fields of Canggu, Surf & Lifestyle Village boasts an all-in-one unique blend of calmness and serenity, exhilarating surfing options, fitness and yoga, the hallmark Bali lifestyle, and great vibes all around!  
This location sits on a 3,300 square-metre plot of beautifully landscaped land, blending luxurious local architecture with an international touch in décor. By joining us, you will also enjoy the whole resort to yourself with the rest of the retreat participants and be pampered by the warm hospitality of the staff. 
Mondo offers a carefully curated range of 10 rooms (depending on the package you select) – and each room will have its own private bathroom, TV, mini-fridge, air-conditioning and safe deposit box. The common areas are spacious and surrounded by nature – perfect for great sundown activities. Oh – did we mention you can also swim in their oversized pool whenever you want, and of course, explore the other scenic spots great for photography around the village.  
Rooms are available on a first-come-first-served basis upon registration and settlement of full payment for the retreat. 
Details: mondosurfvillage.com 
5 days/4 nights: Thursday to Monday (6-10 October) 
Tentative Schedule 
Day 1:  
4:40am Meet at Singapore Changi Airport  
7:10am Fly to Denpasar Airport, Bali 
9:50am Arrive at Denpasar Airport, Bali 
11:30am Airport transfer to Mondo Surf & Lifestyle Village, Canggu 
1:30pm Arrival and Check-in  
2:00pm Opening Ceremony / Welcome Session 
4:00pm Yin Practice 
6:30pm Welcome Dinner  
*Flights not included – see below recommended flights to take 
Day 2:  
7:30am Mysore Practice 
9:30am  Breakfast 
11:00am Free and Easy 
2:0pm  Upside-Down Clinic 
6:00pm  Free and Easy 
8:00pm  Restorative Practice 
Day 3:  
7:30am Mysore Practice 
9:30am  Breakfast 
11:00am Free and Easy 
2:00pm  Upside-Down Clinic 
4:30pm  Optional: Surfing Lessons  
8:00pm  Restorative Practice 
Day 4:  
7:30am Full Primary Led Practice 
9:30am  Breakfast 
11:00am Free and Easy 
2:30pm  Strength Clinic 
4:30pm  Free and Easy  
8:00pm  Restorative Practice
Day 5:  
7:30am Farewell Breakfast 
9:00am Check-out 
10:15am Departure to Denpasar Bali Airport  
2:30pm Flight from Bali to Singapore 
5:15PM Estimated Arrival in Singapore 
Recommended Flights 
6 October 2022    7:10AM TR280 Scoot (SIN to DPS) 
10 October 2022  2:30PM TR285 Scoot (DPS to SIN) 
Airport transfer is included only for the above flights. 
About Sheryl Lim 
Sheryl started yoga at a low point in her life and found that the practice made her mindful. Through the years, her practice has evolved from a more classical to an evidence-based approach that is supported by science. 
Sheryl was fortunate to have studied with world-renowned yoga teachers including Jason Crandell and Noah Maze, who are recognised for teaching alignment-based Vinyasa classes. Sheryl has also achieved certification in Functional Range Conditioning, a joint training system based in science to help develop resilience in joints. Through the different disciplines, she has developed a keen understanding of human anatomy and has integrated up-to-date asana techniques to help practitioners execute yoga postures more mindfully. 
Sheryl's classes are purposeful, intelligent and challenging. Every class has a clear focal point. It starts with a simple movement pattern that will be integrated into increasingly challenging yoga postures to help practitioners better execute them. Sheryl hopes to help practitioners build a strong mind-body connection and in turn help them gain better awareness of their physical and mental self. 
QUALIFICATIONS & CERTIFICATIONS 
FRC Mobility Specialist (FRCms) — Functional Anatomy Seminars, 2021 

Asanatomy Teacher Training Module with Noah Maze (60 hours), 2020 

Advanced Vinyasa Teacher Training with Jason Crandell (500 hours), 2019 

Roots of Hatha Teacher Training with Arun Rana (200 hours), 2017 
 About Edric Liew  After years of injury through weightlifting at the gym, Edric discovered yoga by accident after wandering into a yoga flow class one day. A musician by training, his journey towards fitness eventually morphed into a journey of self-discovery, prompting him to help others do the same and deepening his knowledge and understanding of the ancient art through his enrolment for teacher training at Yoga Inc. Edric has since attended several of yoga teacher Mark Robberds' month-long immersions in Bali, where he was inspired to incorporate the integration of alternative movement modalities to traditional yoga practice.  With his expertise in therapeutic sports massage and certification in FRS (Functional Range Systems) as a Functional Range Conditioning Movement specialist (FRCms) and Functional Range Assessment specialist (FRAs), Edric's teaching approach to yoga is an eclectic fusion of non-dogmatic, science-based physical practices with the spirituality of the ancient art – though he favours the Ashtanga Mysore style in his self-practice.  Edric strongly believes that people should not take themselves too seriously and to always have fun in their practice. He remains forever grateful to the many teachers he has had all over the world for their generosity in sharing their knowledge. QUALIFICATIONS & CERTIFICATIONS 
50-hour Yin Yoga and Anatomy Teaching Training — Yoga Seeds, 2021 

FRC Mobility Specialist (FRCms) — Functional Anatomy Seminars, 2020 

Functional Range Assessment Specialist (FRAs) — Functional Anatomy Seminars, 2020 

Sports Massage Therapist — EduFit Asia, 2020 

Mark Robberds Intensive 

— 

Bali, 2019

 

Mark Robberds Intensive 

— 

Bali, 2018

 

50-hour Yoga Therapy Teacher Training — Yoga Inc., 2017 

200-hour Yoga Teacher Training — Yoga Inc., 2016 
Inclusive of:
- 4 nights' accommodation with breakfast
- Welcome Dinner
- Rental of spaces for yoga practice
- Unlimited use of pool, sundeck, common spaces exclusive to retreat participants
- Return airport transfer (to and from Mondo Surf Village) for recommended flights only
- All yoga fees
PACKAGE PRICES WITHOUT AIRFARE:
All prices below are per person for 6-10 October 2022 (5 Days / 4 Nights)
5 Days / 4 Nights

6-10 Oct

Early-bird Discount

Register NOW until 31 Aug

Regular Price:Register from 1 Sep onwards

Single Occupancy

S$2,180

S$2,422

Double Occupancy

S$1,680

S$1,866

Triple Occupancy

S$1,380

S$1,530

Quadruple Occupancy

S$1,180

S$1,310
Rooms are assigned on a first-come-first-served basis. All rooms differ in layout and décor.
Prices listed are inclusive of all prevailing taxes.
Photos and video may be taken, solely for PURE marketing purposes. 
ApplicationPlease complete an online application form or email us to apply. You will be notified by email within 3-5 days of its approval along with a Welcome Letter outlining payment procedures and further details. 
Early-Bird DiscountEarly-Bird Price: Application sent in on or before 31 August 2022.Regular Price: Application sent in starting 1 September 2022. 
Refunds/CancellationNo refund or credit will be given for cancellation starting 31 August 2022.All refunds are subject to a 20% processing fee that will be deducted from your refund. 
Minimum Students 
This retreat requires a minimum of 14 participants. 
Visa Entry & Requirements
Please comply with all visa and health requirements of 

Bali, Indonesia.

 

PURE is not liable for any illness, delays or costs resulting from your failure to meet these requirements. 

Please ensure that your passport is valid for at least 6 months from the day you arrive in Indonesia.

Pertaining to COVID-19 travel advisories, participants should do their own due-diligence and ensure compliance with local COVID-19 laws, rules, restrictions and regulations.

Participants are responsible for staying updated on current COVID-19 related travel restrictions and requirements to enter Indonesia.
*If there is any discrepancy between the printed and web versions, the web version shall prevail. 
*Please refer here for the full terms & conditions