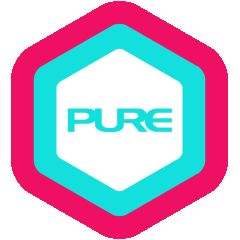 Teacher Training
100-Hour Advanced "YOGA WHEEL" Teacher Training with Amarjit Kumar
Become a certified Advanced Yoga Wheel teacher in our 3-week immersion training with yoga wheel expert, Amarjit Kumar. From stretching to strengthening, deepen your practice with a connection to the wheel. Yoga Wheel Teacher Training is a Continuing Education Programme registered with Yoga Alliance. The course will give you all the practical tools to become a professional Yoga Wheel teacher, grow your yoga business and bring your yoga practice to the next level. This 100-hr training covers the theory and practical aspects, consisting of 80 contact hours in-studio and 20 non-contact hours for assignments. By the end of the course, you will be able to teach 5 different Yoga Wheel sequences and incorporate the Yoga Wheel into your yoga or fitness classes. Graduates will receive a Yoga Alliance accredited certificate.

Whether you're looking to elevate your existing knowledge of Yoga, pass the learning on as an instructor, or simply deepen your practice, this course welcomes all.


Course Objectives:

• Understand and appreciate the history as well as the philosophy of Wheel Yoga
• Equip yourself with fundamental and advanced knowledge of Wheel Yoga and build upon it throughout the course
• Delve into the anatomy and physiology of Wheel Yoga that integrate with your Asana knowledge – how different Asanas benefit the body, the contraindications, how to execute the poses safely, and variations that cater to different bodies
• Learn how to use the Wheel to deepen your Yoga poses and stretches, build strength, reduce muscle tightness and tension
• Find your own teaching voice as well as build your confidence and ability in teaching authentic and inclusive Wheel Yoga classes

Requirements:

• At least 6 months' yoga practice with the Wheel
• The intention to grow personally and professionally – we will enable you during this course
• No high blood pressure, recent postnatal or any other surgery, severe back pain, serious injuries; and not pregnant
Benefits of joining this course

• Receive a Yoga Alliance International certification upon completion of the programme.
• This training counts as 100 hours of Yoga Alliance Continuing Education.
• Open to ANYONE, no teaching background required.

Syllabus

1. Theory

• What is Wheel Yoga?
• Physiology of the Human Body
• The Importance of Breathing
• Understanding How Muscles Work

2. Anatomy and Physiology

• Anatomy and Physiology
• The Skeletal System
• Hips & Lower Body
• Abdominal
• Spinal Awareness
• Upper Body & Shoulders
• Postural Analysis

3. Planning & Teaching a Class

• Principles when Planning a Class
• Importance of Verbal Cueing
• Communication Skills
• Importance of Tactile Cueing
• Importance of Warm-Up
• Principles of Sequencing a Wheel Class
• The Arc Structure of a Yoga class
• Questions to Ask Yourself
• Sequencing and Safety Guidelines


4. Practical

• Calming / Warm-Up & Cool-Down
• Hip Opening & Stretches
• Balance & Strength
• Back-bends
• Core Drills
• Inversions
• All About Arms
• All About Legs
• Seated on the Wheel Series
• Wall Series
• Wheel Sun Salutation
• The Yoga Wheel Teaching Methodology
• How to Safely Teach Variations & Modifications
• Alignments & Adjustments
9am-7pm
25-27 November
2-4 & 9-11 December


* Upon graduation, you will be awarded a certification of completion that you can register with Yoga Alliance as continuing education.
*There will be a one-hour lunch as well as several short breaks throughout the day.
*100-Hour Yoga Alliance Accredited CET:
(80 contact hours, 20 non-contact hours)
Amarjit began his Yoga journey at the age of 10 and has since accumulated in-depth knowledge and practical experiences in yoga practice. In his pursuit of yogic excellence, he started studying authentic Yoga as a youth and devoted himself to its continuous practice both in spirit and in form. He has been recognised for his talent and has won numerous national and provincial yoga championships in India.
Under the guidance of his teacher Prabir Karmakar in yoga training and having been deeply inspired by Swami Niranjanananda Saraswati at the Bihar School of Yoga, Amarjit wanted to impart and share his inner feelings of yoga with more people around the world. He first began his yoga teaching career in 2002 in India, later moving to Bangkok in 2005 and then Hong Kong since 2007. He displays his passion for yoga philosophy as a way of life and translates the traditional essence and concepts of Yoga into practical application and body-mind enhancement in today's world. 
Amarjit believes that perfection comes from keen awareness and genuine practice. His classes will allow you to learn more about your body as well as to develop self-confidence with mental balance and stability. His focus is on the harmonious flow of body, breath and mind – to co-ordinate bodily movements and postures with proper breathing as well as physical alignment in a systematic and scientific way, resulting in blissful moments for practitioners of all levels.
QUALIFICATIONS & CERTIFICATIONS
Master's degree in Yoga, TGO University, India, 2017
Certified Teacher, AYM, India (200 hours), 2017
Referee- Asian Yoga Federation (Asian Yoga Championship), 2016 – present
Certificate in Sports Science and Fitness Foundation, AASFP, Hong Kong, 2015
Secretary, Hong Kong Yogathon (Int'l) Co. Ltd., 2015 – present
Secretary, Yoga Federation of Hong Kong, 2015 – present
Certified Teacher (Satyananda Yoga), Bihar School of Yoga, 2008
Diploma in Yoga Therapy, Ghosh's Yoga College, Kolkata, India, 2003
Certified Hatha Yoga Teacher, Karmakar Institute of Yoga, India, 2003
FULL WORKSHOP:
100-Hour Advanced "YOGA WHEEL" Teacher Training with Amarjit Kumar
25 November – 11 December
Total 100 hours
Super Early-Bird: HK$11,000 (ends 30 September)
(PURE Cardholders) Early-Bird 20% discount: HK$12,400 (ends 31 October )
(Non-PURE Cardholders) Early-Bird 10% discount: HK$13,950 (ends 31 October )
Regular Price: HK$15,500
Photos and videos may be taken, solely for PURE marketing purposes.
Early-Bird Discount:

Super Early-Bird Discount ends 30 September 2022. Please see above for listed prices
Early-Bird Discount ends 31 October 2022. Please see above for listed prices.
Refunds/Cancellation:
No refund or credit will be given for cancellation starting 1 November 2022.

All refunds are subject to a 10% processing fee that will be deducted from your refund.


Special offer from PURE Retail
10% off all PURE Apparel/Kurios regular-priced products for all yoga event registrants on dates of the workshop.


To register, please contact any PURE Yoga studios or see reception.
*Please refer here for the full terms & conditions