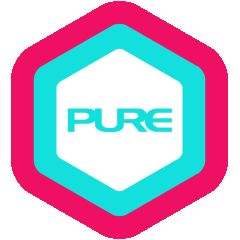 Teacher Training
100-Hour Yin Yoga Teacher Training with Nicky Hadjithoma
Meridians & Functional Anatomy
First 10 sign-ups enjoy additional exclusive discounts (2 spots left only!)
This 100-Hour Yin Yoga Teacher Training is a comprehensive and holistic study programme designed for teachers and practitioners interested in understanding the anatomic and energetic theories of yin yoga. This training will unearth the theoretical aspects of the practice whilst also covering the practical aspects of how to teach.
To support the theoretical lectures and discussions, daily teaching labs will provide the opportunity to incorporate principles of functional anatomy and Chinese meridian theory into the different ways to sequence a class.
Graduates of this Yin Yoga Teacher Training will not only understand the various theories behind this beautiful practice but will also leave with the necessary skills to teach a thoughtful and competent yin yoga class.
The training will be split into three parts:
Theory and Practice of Yin Yoga

Functional Anatomy

Meridians in Yin Yoga
Eligibility:
This training is suitable for all levels. No pre-requisite is required.
This training is designed for students and teachers who are interested in learning about Yin Yoga and incorporating its philosophy into their practice and teaching. If you are interested in yin yoga and would like to understand more about the history of this practice, delve deeper into the study of yoga anatomy, gain a better understanding of Chinese meridians, or simply wish to deepen your yin practice, this training is for you.
This training is designed to give a comprehensive foundation in all theoretical and energetic aspects of yin yoga. Upon completion, you will have gained the most essential skills necessary to confidently teach Yin Yoga to all levels. 
A) Theory and Practice of Yin Yoga 
Learning Model: Shravana, Manana, Nididhyasa 

History of Yin Yoga 

Yin and Yang Theory 

Basic Yin Poses 

Aesthetic Vs Functional Yoga Practice 

Sutra for Functional Alignment 

Yin Yoga Anatomy Practices 

Yin Yoga Meridian Practices 

Prop Usage in Yin Yoga 

Wall Yin

Modifications and Safety in Yin Yoga 

Teaching and Sequencing Methodology 
B) Anatomy of Yoga & Fascia Study 
14 Skeletal Segments & Movements 

10 Muscle Groups: Target Areas 

7 Groups of Archetypal Yin Yoga Poses 

Anatomy and Movement of Hip 

Skeletal Variations (Hip) 

Range of Motion Tests (Hip) 

Three Layers of a Joint 

Tension and Compression Theory 

Three Types of Muscular Contraction 

Theory of Exercise 

What Is Pain? 

4 Myofascial Compartments of The Thigh 

6 Myofascial Compartments of The Torso 

Analysis of Yin Yoga Poses  
C) Meridians in Yin Yoga  
Fundamentals Of Ancient Chinese Practices

Meridian Theory

Yin Yang Philosophy 

Meridians and the Viscerals (Zang Fu) 

Theory of Qi 

Meridian Pathways 

Meridian Tracing, Palpation 

Causes and Symptoms of Qi Disruptions  

Meridians and Organ Health 

Meridians and The Emotions 

Hand and Foot Meridian Points  

The Five Element Theory 

Five Colours and Five Tastes 

Meridian Clock 

Meridian Nidra 
Disclaimer
This training and its contents are intended to serve as a reference for general health maintenance and well-being. The contents in this training are not meant to replace medical advice from doctors, nor diagnose or treat medical conditions. This training is taught by a yoga teacher, not a Chinese Medicine doctor. Upon completion, students will not be certified in any practice relating to Chinese Medicine. This training is simply designed to help yoga teachers sequence a yoga class that will complement and support any Chinese Medicine treatment plan that is outlined by a certified Chinese Medicine professional. Students should consult the relevant medical professionals before attempting any of the recommended practices taught in this programme.
19 Nov – 2 Dec (Rest Days: 23 & 28 Nov)
Intensive training (including 2 rest days)
(7.5 hours/ day x 12 days = 90 contact hours + 10 hours homework/ self-study) 
Morning Session:                      8:00am – 12:00pm 
Afternoon Session:                   1:30pm – 5:00pm 
Certification
Students who attend 100% of the training will receive a 100-hr Yin Yoga Teacher Training certificate. These training hours can be added towards your Continuing Education with Yoga Alliance. 
Nicky Hadjithoma is a Senior International Yin Yoga Teacher, known for her role as Lead Yin Yoga Trainer at Asia's largest yoga studio group, Pure Yoga. In 2021, Nicky founded Yintelligence School of Yin & Functional Yoga, to better serve the yoga community. Nicky has been the Primary Assistant to Yin Yoga pioneer, Jo Phee,  for close to a decade and became the first generation Yinspiration trainer, fully endorsed to teach the Paul Grilley method. 
In 2007, Nicky discovered yoga when seeking a path away from her troubled youth. Over time, her practice has helped to manage her long-suffering challenges with anxiety and depression and given her the inner strength and resilience to deal with the complexities of life, supporting her recovery from addiction. Through first-hand experience, Nicky knows yoga to be a powerful tool of personal transformation, helping to heal the body as well as the heart and mind. 
Her teachings are informed by a keen interest in Western anatomy, Eastern philosophy and psycho-spiritual development. She weaves together scientific research with her own insights and personal experience to offer various integrated practices and methodologies that enliven students to embark on their own healing path and support that of those around them.  Having taught thousands of public yoga classes to a diverse mix of students, Nicky's knowledge in teaching yin and functional yoga has been gained from years of in-person studio teaching experience. She brings to her trainings much knowledge and insight into how to skilfully practise and teach yin and functional yoga, whilst holding the space to do the deeper healing work. 
Nicky is a lifelong student, ongoingly embarking on various training programmes to deepen her own knowledge and practice. Alongside her long-term mentorship with Jo Phee, Nicky has had the privilege of studying with some of the world's leading teachers and healers in the fields of yin yoga, anatomy, mindfulness and trauma and addiction recovery, including Paul Grilley, Sarah Powers, Bernie Clark, Joe Barnett, Josh Summers, Biff Mithoefer, Tara Brach, Jack Kornfield, Tiffany Cruikshank, Nikki Myers and Gabor Maté, to name a few. 
Nicky has developed the Yintelligence syllabus, to focus on her own personal areas of interest and experience around the power of yoga to heal from trauma, mental-health issues and addictive behaviours. Her goal is to make yoga relevant, inclusive and accessible to all who wish to heal the body, heart and mind. She currently lives between Asia and Europe, offering both online and in-person, the full Yintelligence teacher training curriculum. She remains a part of the Pure Yoga family, returning regularly to the studio group to lead yin yoga teacher trainings and special events, as a guest teacher.  
100-Hour Yin Yoga Teacher Training with Nicky Hadjithoma 
Meridians & Functional Anatomy
Full Training
S$1,980 (First 10 sign-ups exclusive)
S$2,140 (Early-Bird 20% Discount - Sign up before 31 August)
S$2,408 (Early-Bird 10% Discount - Sign up before 15 October)
Regular Pricing: S$2,675
Photos and video may be taken, solely for PURE marketing purposes. 
Early-Bird DiscountEarly-Bird 20% Price: Application sent in on or before 31 August 2022.Early-Bird10% Price: Application sent in on or before 15 October 2022.
Regular Price: Application sent in starting 16 October 2022. 
Refunds/CancellationNo refund or credit will be given for cancellation starting 16 October 2022.All refunds are subject to a 10% processing fee that will be deducted from your refund. 
Special offer from nood food$1.00 off all nood food items for all yoga event registrants on dates of the workshop. $2.00 off all smoothies and juices for all yoga event registrants on dates of the workshop. $1.00 off all coffee or tea for all yoga event registrants on dates of the workshop.
*Please refer here for the full terms & conditions