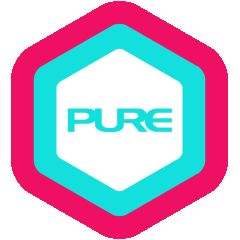 Retreats
A Gift for Yourself: 5D4N Yoga Retreat with San & Valerie
Enjoy early-bird savings + additional discounts for signups received in July!
Step away from urban living and your hectic lifestyle – gift yourself a well-earned respite this September!
Through a carefully managed 5-Day 4-Night itinerary, this retreat aims to help you re-discover the space and mindfulness within your inner being, all while taking time to love and be kind to yourself.
Re-connect and gain a deeper understanding to balance your Mind, Body, Breath, and Spirit through daily yoga practices curated and harmonised by San and Valerie.
Located in the Kingdom of Cambodia, Siem Reap, and just minutes away from the magical temples of Angkor Wat, Navutu Dreams Resort & Wellness Retreat offers upscale, plastic-free, luxury accommodation in a peaceful paradise. The resort is famous for its warm hospitality and authentic local touches, boasting 28 rooms/ luxurious suites and resplendent facilities that include 3 large outdoor pools situated in lush gardens of palm trees, bougainvillea, and frangipani flowers.  
The rooms are dotted throughout more than one hectare of gardens allowing each room the luxury of space and much-needed privacy. Every room has been decorated with tribal art and textiles unique to Southeast Asia and complemented by colours inspired by the Mediterranean, a nod to the heritage of their Italian owners. 
Trips to visit the magnificent Angkor Wat can be arranged by tuk tuk, car, bicycle, vintage jeep – and one can even see it from above via helicopter. There are hundreds of other temples to explore but as Siem Reap is evolving, it is becoming so much more than just a 'temple town'.  
Experience their barefoot luxury and practise yoga, recharge your body from the inside out, nurture yourself, and find calm and inner peace in this amazing wellness resort. 
Rooms are available on a first-come-first-served basis upon registration and settlement of full payment for the retreat. 
Details:  https://navuturesorts.com/siem-reap
5 days/4 nights: Saturday to Wednesday (10-14 September) 
Tentative Schedule 
Day 1
11:20am Meet at Singapore Changi Airport  
1:50pm Fly to Siem Reap, Cambodia 
3:05pm Arrive at Siem Reap International Airport (REP) 
4:30pm Airport transfer to Navutu Resorts 
5:15pm Arrival and Check-in 
6:00pm Orientation/ Relaxing Stretch 
7:30pm Welcome Dinner 
Day 2  
7:00am Sunrise Vinyasa  
9:00am Breakfast  
10:00am Free and Easy  
3:00pm Afternoon Clinic - Introduction to Pranayama and meditation  
5:00pm Rebalance Yang & Yin  
8:00pm Satsung Session (optional)  
Day 3  
6:30am Pranayama and Meditation  
7:15am Sunrise Hatha  
6:30am-10:00am Morning Silent Practice (optional)  
9:00am Breakfast  
10:00am Free and Easy 
3:00pm Afternoon Clinic - Introduction to Kriya Yoga  
5:00pm Sunset Gentle Flow  
6:30pm Dinner at Night Market  
Day 4  
6:30am Kriya Yoga  
7:15am Sun Salutations  
6:30am-10:00am Morning Silent Practice (optional)  
9:00am breakfast  
10:00am Free and Easy 
3:00pm Afternoon Clinic - Finding Ease in Tension 
5:00pm Yoga Nidra  
8:00pm Satsung Session (optional)  
Day 5  
6:15am Final Yoga Session  
7:15am Breakfast and Check-out 
8:15am Departure to Siem Riep International Airport 
10:40am Flight from Siem Riep to Singapore 
3:55pm Estimated Arrival in Singapore 
Recommended Flights 
10 September 2022 
1:50pm SQ166 Singapore Airlines (SIN to REP) 
14 September 2022 
10:40am SQ163 Singapore Airlines (REP to SIN) 
Airport transfer is included only for the above flights. 
About San Lai 
It was the year 2000, while San was volunteering at a safe house in Canada for sexually assaulted women, that she came across the practice of Pranayama and Meditation for self-healing. Though at the time she didn't pursue these practices, she was extremely fascinated by how breathing and sitting in silence can work as a major healing therapy for certain types of mental illness like PTSD and depression. San then took her first baby steps into her yogic journey.  
As she continued her Psychology degree in Canada, she practised the Bikram style of 26 asanas religiously for 6 years. In 2006, San completed her first yoga teacher training with a Canadian-based hot yoga school, Moksha Yoga. During her YTTC, Patrick Creelman showed up at the training as a guest teacher. He was the teacher who guided San into her first Headstand, for which she is forever grateful. In 2009, San received a spiritual calling while teaching in Thailand and found her way to Yoga Vidya Gurukul, where she stayed for over 3 months. In the ashram, San re-ignited her relationship with Pranayama and Meditation and read her very first book written by the late Swami Satyananda Saraswati, 'AsanaPranayama Mudra Bandha'. She also had her first insight with the classical yoga text, 'The Yoga Sutras of Patanjali'.  
San has dutifully accepted that her current Dharma is to spread the wisdom of Yoga. She has taught yoga and owns yoga studios in Singapore, Thailand and Cambodia. She has hosted yoga retreats in India, Thailand, Malaysia, Indonesia, Cambodia and Bhutan. She has also led 2 YTTCs.  
Her teachings focus on connecting one's mind, body and breath, understanding that they are not three but One True Entity. In her classes, expect to experience Yoga from a fun perspective with a lovely personal touch.  
When she is off the mat, San is a devoted mother who spends most of her time playing, laughing and studying with her 2 younger kids. She also holds high admiration for her older daughter – who is also a yoga teacher – and enjoys endless discussions on yoga with her. With the little personal time that she has, San will be tucked in a happy space, laughing out loud with her amazing BFF. 
QUALIFICATIONS & CERTIFICATIONS 
Hot YTT with Moksha Yoga  

YTTC with Yoga Vidya Gurukul  

Yoga Diploma with Yoga Vidya Gurukul  

Mindful Birth: 100-hour Yoga for Pregnancy, Birth and Baby Teacher Training with Dr Jean Byrne and Michelle Papa  
About Valerie Lange  
An avid lover of a good sweat, Valerie was searching for a style of movement that was effective and sustainable. Having explored different activities such as netball, dragon boating and running just to name a few, she found it hard to sustain while juggling life in the corporate world. Her sister gifted her a Yoga class for her birthday and that was the beginning of her love story with Yoga. It was something she could do from home or in hotel rooms during her frequent business travels, but she always felt at home when she returned to the studios. That sparked her interest to take up a Yoga Teacher Training Course at Tirisula Yoga. Admittedly not knowing much about Ashtanga, she dived into the course getting her 200-hour certification followed by a 300-hour Advanced Teacher Training certification. She found that the moving meditation practice resonated with her, and it helped immensely to transform her practice. 
From a very humble beginning, Valerie gradually improved her practice. She ventured out to India and Bali to seek more yoga education and was privileged to practise under the guidance of Paalu Ramasamy, Ajay Kumar, Laruga Glaser, Sanna K, Chris Fox and Cecily Milne. Valerie sees change as constant and healthy – and so, her practice and teaching style have also evolved beyond Ashtanga over the years. Her favourite is a vinyasa flow to encourage being freed from thoughts and just being one with your breath. 
As a new teacher in 2015, Valerie felt the need to deliver very challenging classes and fanciful sequences. But over time and without compromising a good challenge, her focus has moved towards functional mobility movements – activating and strengthening weaker parts of the body to ensure a healthy lifelong practice and balancing out the body where traditional yoga poses tend to neglect. 
The phrase "(Always) let yourself be a beginner at something" has cultivated her ever learning and re-learning mindset. This was especially so after having two children, having had to re-build her practice over and over again and accepting the changes of her body after each childbirth. Valerie has become more empathetic to every individual in her class, recognising that everyone is going through their own journey with differing physical and mental states. Each person is fragile and resilient at the same time, so adjusting the intensity of the practice to suit individual needs will lead to a sustainable and enjoyable one. 
Apart from the joy that teaching brings to her, Valerie loves how the yoga community can lift each other up and support one another. She believes that yoga can change someone for the better, as it has done for her personally. "Be the change you want to see in the world" is why she encourages people to come on the mat for a workout – and more so, a "work-in". 
QUALIFICATIONS & CERTIFICATIONS 
Bend the Spoon, Find Strength in Balance, Functional Flow with Hiro Landazuri, 2019 

Arm Balance, Inversion with Carmen Aguilar, 2018 

300-hr Advanced Yoga Teacher Training (Tirisula Yoga), 2016 

200-hr Yoga Alliance Ashtanga/ Hatha Yoga Teacher Training (Tirisula Yoga), 2015 

Core Control, Inversion in Motion with Patrick Beach, 2015 

Yoga Detour: Detour Method Online 

Bliss Baby Yoga: Prenatal Online 
Inclusive of: 
- 4 nights' accommodation with daily breakfast  
- Welcome Dinner 
- Rental of spaces for yoga practice 
- Unlimited usage of pool, gym, common spaces exclusive to retreat participants 
- Airport return transfer (Transport to and from Navutu Resorts) for recommended flights only 
- All yoga fees  
PACKAGE PRICES WITHOUT AIRFARE:       
All prices below are per person for 10-14 September 2022 (5 Days / 4 Nights) 
  Enjoy an additional $100 off for sign-ups received in June!
 

5 Days / 4 Nights 

10-14 September 2022 

 

 Early-bird Discount  

 Register NOW until 15 Aug 

Regular Price:

Register from 16 Aug onwards 

Single Occupancy 

 

S$1,940 

S$2,155 

Double Occupancy 

 

 

S$1,620 

S$1,800 
Rooms are assigned on a first-come-first-served basis. Rooms may differ in layout and décor. 
Prices listed are inclusive of all prevailing taxes. 
Photos and video may be taken, solely for PURE marketing purposes.
TaxPlease note prices include 7% GST. 
Early-Bird DiscountEarly-Bird Price: Application sent in on or before 15 August 2022.Regular Price: Application sent in starting 16 August 2022. 
Refunds/ CancellationNo refund or credit will be given for cancellation starting 15 August 2022.All refunds are subject to a 20% processing fee that will be deducted from your refund. 
Minimum Students 
This retreat requires a minimum of 10 participants. 
Visa Entry & Requirements 
Please comply with all visa and health requirements of 

Siem Reap, Cambodia.

 

PURE is not liable for any illness, delays or costs resulting from your failure to meet these requirements.  

Please ensure that your passport is valid for at least 6 months from the day you arrive in Cambodia. 

Pertaining to COVID-19 travel advisories, participants should do their own due

 

diligence and ensure compliance with local COVID-19 laws, rules, restrictions and regulations. 

Participants 

are responsible for

 stay

ing

 updated

 on current COVID-19 related travel restrictions and requirements to enter Cambodia
*If there is any discrepancy between the printed and web versions, the web version shall prevail. 
*Please refer here for the full terms & conditions