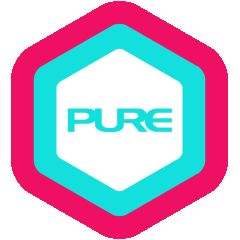 Workshops
Drop Back & Stand Up with Sean!
10 September, World Trade Centre – Causeway Bay
What is the right way to drop back and stand up? Should you bend the knees, lift the heels, or drop the head? What about the tailbone!?
Dropping back and standing up can be scary, but it shouldn't be confusing. Unfortunately, it often is.
In this workshop, we explore MULTIPLE ways to drop back and stand up from wheel. We will use basic spinal anatomy to create an individualised approach to back bending, You will discover that the right way for someone else may not be the right way for you.
Different props as well as the wall will be used to help you build confidence and competence in your drop-backs and stand-ups. Students will leave knowing exactly how to take their backbend practice to the next level.
Section 1: Building strength
Build strength in the back body to protect the spine and legs to stabilise the foundation.
Section 2: Creating length
Create length in the front body to alleviate compression in the lower back and optimise breathing in the pose.
Once strength and length have been established, students can move deeper without causing discomfort. Technically, the closer the hands land to the feet on the way down, the easier it is to stand back up.
Total 2.5 hours
PURE Cardholders Early-bird 20% off:
HK$960 (ends 15 August)
Non-PURE Cardholders Early-bird 10% off:
HK$1,080 (ends 15 August)
Regular Price:
HK$1,200
Photos and video may be taken, solely for PURE marketing purposes.
Early-Bird Discount
Early-bird Application sent in on or before 15 August 2022.
Regular Price: Application sent in starting 16 August 2022.
Refunds/Cancellation
No refund or credit will be given for cancellation starting 16 May 2022.
Valid refunds are subject to a 10% processing fee that will be deducted from your refund.
All applications for refund (medical & emergency reasons) must be made within 3 days after the event finishes. 
Healthy-licious juice cleanse offer from nood food
$200 discount on nood food 3-Day juice cleanse for all yoga event registrants. Ask nood food staff at your event location for details.
10% off all nood food items for all yoga event registrants on dates of the workshop.
Special offer from PURE Retail:
10% off all PURE Apparel/Kurios regular-priced products for all yoga event registrants on dates of the workshop.
To register, please contact any PURE Yoga studio or see reception.
*Please refer here for the full terms & conditions