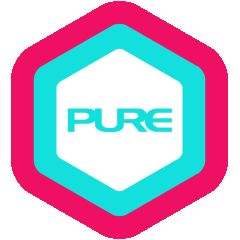 Workshops
Forearm Stand with Sean Robinson
15 October, World Trade Centre – Causeway Bay
Whether you are new to Pincha Mayurasana or looking to take yours to the next level, this workshop is for you.
The forearm stand is so much more than a preparation for handstand. Its broad base is the ideal playground to transform your inversion practice and the bend in the elbow requires a much deeper shoulder opening.
Saturday, 15 October
9:00AM – 11:30AM
Section 1: Build stamina
10+ shapes will be rehearsed at the wall, which eliminates the necessity to balance and helps to find confidence and competence upside down.
Section 2: Create (not find) balance
If it was found, it could be lost. During this section, we will explore different ways to create balance.
Section 3: Take-off and Landing
5+ entrances will be deconstructed: tuck, L-shape, stag, V-shape, and straight line. Preparations for the straddle (wide legs) and pike (legs together) included.
Prerequisite: Able to do headstand (not handstand) against the wall. No debilitating shoulder injury.
Total 2.5 hours
PURE Cardholders Early-bird 20% off:
HK$960 (ends 20 September)
Non-PURE Cardholders Early-bird 10% off:
HK$1,080 (ends 20 September)
Regular Price:
HK$1,200
Photos and video may be taken, solely for PURE marketing purposes.
Early-Bird Discount
Early-bird Application sent in on or before 20 September 2022.
Regular Price: Application sent in starting 21 September 2022.
Refunds/Cancellation
No refund or credit will be given for cancellation starting 21 September 2022.

Valid refunds are subject to a 10% processing fee that will be deducted from your refund.

All applications for refund (medical & emergency reasons) must be made within 3 days after the event finishes. 
Healthy-licious juice cleanse offer from nood food
$200 discount on nood food 3-Day juice cleanse for all yoga event registrants. Ask nood food staff at your event location for details.

10% off all nood food items for all yoga event registrants on dates of the workshop.
Special offer from PURE Retail:
10% off all PURE Apparel/Kurios regular-priced products for all yoga event registrants on dates of the workshop.
To register, please contact any PURE Yoga studio or see reception.
*Please refer here for the full terms & conditions