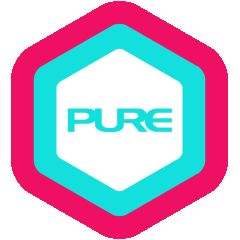 Retreats
Winter Wellness Yoga Retreat with Hee Boon & Dagge
The Sapa region of Northwest Vietnam is blessed with awe-inspiring natural beauty - from picturesque mountainous landscapes (Sapa is home to Vietnam's tallest mountain) to beautiful paddy hills that are snow-capped during the Winter season.
Immerse in the deep and distinctive hill tribe's culture and learn about their way of life. Visit the many day and night markets and experience what the unique local cuisine has to offer. For the more adventurous: trekking, cycling, and sightseeing options are aplenty.
You will be in good hands with Hee Boon and Dagge (who have led many yoga retreats) as they seek to offer a series of highly beneficial yoga sessions that will greatly complement your entire retreat experience. Join the group and explore the many wonders that Sapa is eager to offer.
Together with them, let the beauty of Sapa reward you with an unforgettable and memorable winter retreat!
We will be staying at The Mong Resort & Spa, a gorgeous property overlooking the valley region and boasting majestic views where we will experience daily enriching yoga practices in a serene environment. Temperatures in winter may range from 9-13°C with the possibility of dropping below 0°C during nightfall. 
Guest rooms are appointed with a mini bar, in-room safe, flat-screen TV, work desk and private balcony and include free wireless internet. Bathrooms are equipped with a shower, hairdryer and complimentary toiletries. The venue offers laundry, dry cleaning and concierge services as well as daily housekeeping.  
Rooms are on a first-come-first-served basis upon registration and settlement of full payment for the retreat.
5 days/4 nights: 17-21 December 2022 (Saturday to Wednesday)
Tentative Schedule
Day 1: 17 December
0700 Meet at Singapore Changi Airport
0915 Fly to Hanoi
1130 Arrive in Hanoi, Noi Bai International Airport
1330 Chartered Coach Ride to Sapa
1900 Arrival / Check-In at Resort
1930 Dinner and Ice Breaker
Day 2: 18 December
0700 Morning Practice (1)
0900 Breakfast
1000 Free & Easy
1600 Afternoon Practice (2)
1900 Dinner
Day 3: 19 December
0700 Morning Practice (3)
0900 Breakfast
1000 Free & Easy
1600 Afternoon Practice (4)
1900 Dinner
Day 4: 20 December
0700 Morning Practice (5)
0900 Breakfast
1000 Full-Day Free & Easy
1900 Farewell Dinner
Day 5: 21 December
0800 Breakfast
0900 Check-Out from Resort
1000 Chartered Coach Ride to Hanoi, Noi Bai International Airport
1815 Fly from Hanoi to Singapore
*Schedule may be subject to changes on actual day.
Recommended Flights
17 December 0915 SQ 192 (SIN to HAN)
21 December 1825 SQ193 (HAN to SIN)
Round-trip coach transfer to resort is included only for the above recommended flights.
About Dagge OngDagge underwent her first teacher training with the Swami Vivekananda Yoga Research Foundation and started teaching in 2004. At her core is a deep sense of fulfilment from being able to share the good seeds of yoga that have enriched and improved the lives of her students.
Like many teachers, Dagge finds that the learning path of yoga is endless – and her own journey is continuous. She has attended the Advanced Yoga Programme with Yoga Vidya Gurukul, teacher training in Iyengar Yoga, Wall Rope Yoga training with Bryan Legere as well as other training with Shiva Rea and Sarah Powers. She feels blessed to have met so many great teachers on her yoga voyage, each of whom have inspired and influenced her style of teaching in classes such as hatha yoga, vinyasa flow, yin, restorative and Wall Rope Yoga.
For Dagge, yoga is part of life – helping us to be calm and live skillfully in this world, changing and improving all relationships, creating a joyful, harmonious and meaningful place in which to live.
QUALIFICATIONS & CERTIFICATIONS• Certification in Level 1 and 2 Yoga Wall Training - Bryan Legere • TRX Suspension Training • Diploma In Yoga Therapy - Yoga Vidya Gurukul • Yoga Instructor's Certificate Course - Swami Vivekananda Yoga Research Foundation • Diploma Course in Yogic Studies - Yoga Vidya Gurukul • Yin/ Yang Yoga Teacher Training • Insight Yoga, 140 hours - Sarah Power • Embodying the Flow Teacher Training, 30 hours - Shiva Rea • Study of Iyengar Teacher Training, 2 years • Study of Traditional Chinese Medicine and Healthcare, 2 years
 About Hee BoonHee Boon was first introduced to yoga by Master Kamal in 1995. It was initially a form of relaxation and escape from his job as a Graphic Art Director.
Sensing Hee Boon's potential to excel as a yogi, Master Kamal invited him to take up the Teacher Training Course under Kamal's Rhythmic Yoga. This also marked Hee Boon's first step on this spiritual journey. In March 2005 and October 2010, he completed a one-month residential teacher training course (beginner's and advanced) in Yoga Vidya Gurukul Ashram (Nashik, India), where he studied the philosophy of yoga and the physiological and anatomical aspects of yoga. Hee Boon has also attended several workshops conducted by renowned teachers like Rodney Yee, Judy Krupp and Duncan Wong.
Hee Boon first started teaching in 1998 and has taught at several yoga and fitness centres including Kryoga, True Yoga, Bodhi Yoga, Planet Fitness, and Philip Wain. He specialises in Hatha Yoga and Vinyasa Yoga, and brings a sense of uniqueness and individuality to his classes with his background and artistic talent. From 2012 to 2015 he conducted 4 Yoga Vidya Gurukul Beginner's Teacher Training, which are based on the teachings from the Yoga Vidya Dham Ashram in India and come from the lineage of Swami Satyananda – the founder of the Bihar School of Yoga.
 QUALIFICATIONS & CERTIFICATIONS• 200-hr KRYOGA Beginner's Teacher Training • 200-hr KRYOGA Advanced Teacher Training • 200-hr Yoga Vidya Gurukul Beginner's Hatha Yoga Teacher Training • 200-hr Yoga Vidya Gurukul Advanced Hatha Yoga Teacher Training • 50-hr Shiva Rea CET Vinyasa Yoga • 50-hr Duncan Wong Yogics Art Workshop
For Hee Boon, yoga is a way of life and a spiritual journey. It allows one to rest the mind and experience the joy of living. He hopes to help everyone build a sense of self-awareness and achieve equanimity in every aspect of life.
Inclusive of:
4

night

s'

accommodation

inclusive of

prevailing taxes and service charges

Dai

ly breakfast

Farewell Dinner on Day 4

Rental of spaces for yoga practice

All yoga fees and services

Usage of selected resort facilities & amenities

Round-trip coach charter

(

fo

r recommended flights only)
PACKAGE PRICES WITHOUT AIRFARE:
All prices below are per person for 17-21 December (5 days / 4 nights)
Room Types

Early-Bird Rate

Register by 30 October 2022

Regular Rate

Deluxe Room with Balcony & Valley View

Single Occupancy

Double Occupancy

$2,240

$1,840

$2,988

$2,044
*Triple Occupancy available upon request.
Prices listed are inclusive of all prevailing taxes.
Rooms are assigned on a first-come-first-served basis. Rooms may differ in layout and décor.
Early-bird discount ends 30 October 2022.
Photos and video may be taken, solely for PURE marketing purposes. 
Tax
Please note prices include 7% GST. 
Early-Bird Discounts
Early-Bird Price: Application sent in on or before 30 October 2022. 
Regular Price: Application sent in starting 31 October 2022. 
Refunds/Cancellation
No refund or credit will be given for cancellation starting 30 October 2022. 
All refunds are subject to a 20% processing fee that will be deducted from your refund. 
Minimum Students 
This retreat requires a minimum of 14 participants. 
Visa Entry & Requirements 
Please comply with all visa and health requirements of Sapa, Vietnam. 
PURE is not liable for any illness, delays or costs resulting from your failure to meet these requirements.  
Please ensure that your passport is valid for at least 6 months from the day you arrive in Sapa, Vietnam. 
Participants should do their own due diligence and ensure compliance with local COVID-19 laws, rules, restrictions and regulations. 
Participants are responsible for staying updated on current COVID-19 related travel restrictions and requirements to enter Sapa, Vietnam.
*Please refer here for the full terms & conditions