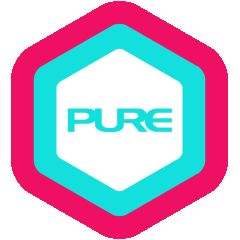 Workshops
Tween Girls Creative Yoga and Friendship Circle Ages 8-11 with Karen Wightman
Sunday, 6 November, Online via Zoom
The 'Tween Girls Creative Yoga and Friendship Circle' explores the idea of how to be our own best friend and offer​​ing the same to others.
Having great friends in our lives improves our well-being and makes us happy. It boosts self-confidence and helps to enhance a positive outlook on life. Friendships for tweens can help them to discover more about themselves and form their identity.
Tween Circles are so much FUN!
Get the good vibes flowing with mindful movement
Dance & do yoga
Play games
Connect, listen & share if we would like to
Learn how to support one another and cheer each other on
Explore breathing practices to calm the mind
Learn about self-care for kindness
Discover tools to manage emotions
Creative activities & affirmations
Meet some truly amazing ​new friends
The tween circle is a welcoming space to give our future girls an opportunity to strengthen their feelings of self-esteem, self-worth, authenticity and resilience, and practi​se skills that contribute to making wise and healthy choices. We learn how to listen and speak to one another with respect and non-judgement​, being mindful of how our actions may affect others.
This workshop has been designed for girls who may ​be anxious, experience depression, lack in confidence, struggle with positive self-worth, have big overwhelming emotions​, or feel like they would just like to have fun and be around other girls in a safe space to feel a sense of belonging.
I would love to invite your daughter into this circle with an open heart. It my hope that I can support them to enhance their positive mental health, self-belief, and personal growth. It is my hope that your girls will feel nurtured and accepted​, and I promise to take great care of them.
It is suggested for this workshop that cameras are switched on and microphones unmuted to enable full participation in the interactive experience of the 'TWEEN GIRLS CIRCLE'.
Please bring colour pens, paper and a glass jar for activities. Wear comfortable clothes, bring a yoga mat, blanket and moisturiser for our grounding foot massage.
Bonus gift* - a set of 'Uniquely Me' printable affirmation cards and an affirmation DOODLE sheet!
Sunday, 6 November
Total 2.5 hours
3:30PM - 6:00PM
**Ages 12 are welcome to join.
Total 2.5 hours
​Early-bird Single Offer
HK$600 (ends 15 October)
Special Buddy Offer for 2 ($500 each)
HK$1,000 (ends 15 October)
Regular Price
HK$700
About Karen Wightman
Karen Wightman is the Founder and Senior Trainer of Creative Yogis, a vibrant and passionate yoga & mindfulness provider currently based in the UK. She is both a local and international children's yoga instructor, advisor, teacher trainer and children's art teacher with more than 20 years of experience.

Karen first began practising yoga in Thailand in 1995 and initially assisted in children's yoga classes under the guidance of her teacher Justin Herold in the Iyengar Yoga School in Bangkok in 2003. She then went on to coordinate a 3-year programme at Satit Kaset International Programme in Bangkok.

In 2006, Karen moved to Australia to immerse herself fully in the study of yoga with Master Teacher Nicky Knoff where she completed her first RYT 200 hours teacher training in the Knoff system. She met world-famous Rachel Zinman in 2007 and finally completed her second teacher training in the Ishta System becoming a RYT 500 hours in 2014 after a period of extensive study.

Karen has continued to develop her skills in children's yoga since 2007 training with a number of leading teachers and pioneers in the field. Kylie Peters of 'Simply Kids', Christy Brock Miele of 'Yoga 4 Teens', Lorainne Rushton of 'Zenergy Yoga 4 Kids' and Charlotta Martinus of 'Teen Yoga Foundation'.

She currently facilitates local and international teacher trainings and workshops in Australia, Japan, the Philippines and Europe. In addition, she teaches in Hong Kong, Singapore and Shanghai in collaboration with PURE Yoga. When Karen is not a 'travelling yogi', she spends her time teaching the children and teens that continue to inspire her work. Her mission is to empower children and teens with yogic and mindfulness tools that enable them to support their holistic health, well-being and to manage stress.

Yoga Alliance Registrations
• Creative Yogis RCYS, E-RYT 500 hours-Experienced Registered Yoga Teacher
• Specialty RCYT-Registered Children's Yoga Teacher
• YACEP-Yoga Alliance Continuing Education Provider
Photos and video may be taken, solely for PURE marketing purposes.
Minimum Students
This programme requires a minimum of 10 students.
Early-Bird Discount
Early-bird Application sent in on or before 10 October 2022.
Regular Price: Application sent in starting 11 October 2022.
Refunds/Cancellation
No refunds will be given for cancellation after payment is completed.
Recording
A 7-day recorded replay option is available.
Healthy-licious juice cleanse offer from nood food
$200 discount on nood food 3-Day juice cleanse for all yoga event registrants. Ask nood food staff at your event location for details.
10% off all nood food items for all yoga event registrants on dates of the workshop.
Special offer from PURE Retail:
10% off all PURE Apparel/Kurios regular-priced products for all yoga event registrants on dates of the workshop.
To register, please contact any PURE Yoga studio or see reception.
*Please refer here for the full terms & conditions