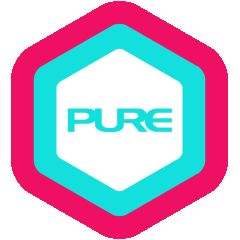 Workshops
Yoga Wheel Workshop for Mobility, Strength & Stability with Joan Jolliffe
Yoga Wheel for Mobility, Strength & Stability
瑜伽輪帶來之靈活、力量與穩定

Mobility – The Yoga Wheel is a unique prop in yoga practice; the circular nature is perfect for releasing tension of back muscles and help to reduce compression in specific spinal vertebrates in backbending. It also helps to enhance mobility and flexibility in shoulders and hip flexors, bringing practitioners pain-free backbending experiences.

靈活:瑜伽輪是一種獨特的練習輔助工具,其圓順的特質是放鬆背部肌肉的好幫手,亦大大減少後彎練習時脊柱關節的壓力。瑜伽輪可加強肩膊及髖部的靈活性,為瑜伽練習者帶來舒適自在的後彎體驗。

Strength – The circular nature of the Wheel is a good prop for core and shoulder strength training; it is also a helpful prop to achieve challenging arm balancing and inverted asanas.

力量:瑜伽輪圓順的特質是鍛練核心及肩膊力量的上佳工具,亦可輔助學員達成一些難度較高的手平衡式子及倒立動作。

Stability – Use the Wheel to exercise variations of balancing practise, and learn to counterbalance using different muscles in your body in various standing balance asanas.

穩定:練習以瑜伽輪進行不同程度的平衡練習,學習如何在輪上啟動不同的肌肉,以練習各式站立平行體位法。
Day 1: Understanding the Yoga Wheel
第一日:認識瑜伽輪
29 October (Sat) 10:30am - 1:00pm

Introduction of basic anatomy in spine, core, shoulders, legs and hips; and the benefit of the Yoga Wheel in backbending including shoulders; thoracic spine; lumbar spine and hip flexors.
Learning to use the Yoga Wheel as a prop to master arm balance and inversion asanas, making challenging poses accessible.
Owing to the circular nature of the Wheel, it requires extra attention on body awareness and control to attain balance.

認識脊柱、核心、肩膊、腿部及髖部之基本人體結構,介紹使用瑜伽輪在後彎時為肩膊、胸椎、腰椎及髖屈肌之好處。
學習使用瑜伽輪來進行手平衡及倒立體位法,如何達到一些具挑戰性的式子。而瑜伽輪圓順不穩定的特質,亦能加強站立平衡的力量。
Day 2: Wheel intensive practice and Wheel Yin
第二日:瑜伽輪進階練習及陰瑜伽
30 October (Sun) 10:30am - 1:00pm

The second day will focus on asanas; the first half of the class will focus on vinyasa style practice with the Yoga Wheel, including inversions.
The second half of the class will introduce Yin with the Wheel, followed by Yin practice with the Wheel, bringing practitioners with different Yin experiences.
第二日主要是體位法之練習,上半部是瑜伽輪流瑜伽,例如倒立練習。下半部是瑜伽輪陰瑜伽的簡介與入門練習,為學員帶來不同的陰瑜伽體驗。
Full workshop
Yoga Wheel Workshop for Mobility, Strength & Stability
29 & 30 October
Total 5 Hours
(PURE Cardholders) Early-Bird 20% Discount: HK$1,450 (ends 4 October )
(Non-PURE Cardholders) Early-Bird 10% Discount: HK$1,631 (ends 4 October)
Regular Price: HK$1,812

Individual Drop-in
Session 1 or 2
2.5 hours
(PURE Cardholders) Early-Bird 20% Discount: HK$780 (ends 4 October)
(Non-PURE Cardholders) Early-Bird 10% Discount: HK$877 (ends 4 October)
Regular Price: HK$975
Photos and video may be taken by PURE employees, solely for PURE marketing purposes.
Early-Bird 20% Discount:      
Early-bird discount ends 4 October 2022. Please see above for listed prices.
Refunds/Cancellation:    
No refund or credit will be given for cancellation starting 5 October 2022.
All refunds are subject to a 10% processing fee that will be deducted from your refund.
All applications for refund (medical & emergency reasons) must be made within 3 days after the event finishes
Healthy-licious juice cleanse offer from nood food:
Up to HK$400 discount on nood food juice cleanse for all yoga event registrants on workshop dates. Ask a nood food staff at your workshop location for details.
 
Special offer from PURE Retail:

10% off all PURE Apparel/Kurios regular-priced products for all yoga event registrants on dates of the workshop.
*Please refer here for the full terms & conditions