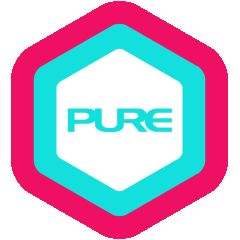 Workshops
20-hour Body Smart Yoga Functional ASANA Teacher Training with Hiro Landazuri
In the physical yoga practice, we stretch MUSCLES, yet most cues are tailored towards bone alignment. Shouldn't the cues be centred on MUSCLES if we aim to stretch muscles?
This 20-hour teacher training will dive into the Body Smart Yoga method and functionality on understanding the asanas as they relate to muscular engagements versus bone alignments.
We will approach the anatomy of asanas in relevant and digestible formats. We will debunk some old myths around yoga cues and look into how yoga can be modified to fit the modern-day yogi and in their daily life. This training is an integrative experience mixing drills, adjustments, flows, and lectures to further the understanding of every learning style and perspective.
Students who attend 100% of the training will receive a 20-hour certificate. These training hours can be added towards your Continuing Education with the Yoga Alliance.
10-12 March
Friday 
6:30pm – 9:30pm (Functional Flow)

Saturday & Sunday
8am – 10am: Morning Practice
10:30am – 12pm: Lecture
12pm – 1:30pm - Lunch/ Break
1:30pm – 2:30pm: Lecture
2:30pm – 4:30pm: Drills
4:30pm – 6pm: Adjustments and Assistance
Full Training:
20-hour Body Smart Yoga Functional ASANA Teacher Training
10-12 March
Super Early-bird 20% off Discount: HK$3,600 (ends 31 January)
Early-bird 10% off Discount: HK$4,050 (ends 19 February)
Regular Price: HK$4,500


One day drop-in
Friday for 3 hours
Super Early-bird 20% off Discount: HK$750 (ends 31 January)
Early-bird 10% off Discount: HK$843 (ends 19 February)
Regular Price: HK$937
*No certificate will be provided for the drop-in option.
Hiro started practising yoga in 2002 while learning various styles of the asana practice. With a history of also dabbling in various movement modalities, from Brazilian Jiu-Jitsu to numerous team-based sports like basketball and football, Hiro fell into yoga after searching for something to alleviate pain from numerous past injuries and to help make running more enjoyable as it was a passionate hobby that his family shared.

Hiro also studied Biochemistry in university and went on to a graduate medical programme in medical pharmacology and cardiopulmonary perfusion. While working in heart and kidney transplant surgical procurement along with open heart bypass surgery, he experienced first-hand part of the inner workings of the body. Throughout this career venture, yoga was always a consistent part of his life in teaching and practice.

After sustaining numerous injuries from yoga practice and other activities, Hiro began to pursue a perspective to his love of the yoga practice that would minimise and heal injury as well as develop functional strength and flexibility. After seeing tremendous transformations in his own practice and overall health, he applied those same principles to his students and started seeing the same results in them.

Now Hiro is sharing his unique approach worldwide. He will start by introducing knowledge of the physiology of the human body, use the knowledge in various movement patterns and then apply it to a dynamic yoga practice, so that the practitioner is no longer modifying around injury but understanding steps towards healing, and how to expand the practice from a better understanding of anatomy for those looking to advance their practice and their teaching.
Photos and videos may be taken, solely for PURE marketing purposes. 
Early-bird Discount:       
SUPER Early-bird Discount ends 31 January 2023.
10% Early-bird Discount ends 19 February 2023
 
 Refunds/Cancellation:    
No refund or credit will be given for cancellation starting 31 January 2023.
 All refunds are subject to a 10% processing fee that will be deducted from your refund.
 Healthy-licious juice cleanse offer from nood food:
       HK$200 discount on nood food 3-Day juice cleanse for all yoga event registrants on workshop dates. Ask nood food staff at your workshop location for details.
10% off all nood food items for all yoga event registrants on dates of the workshop.
Special offer from KURIOS
10% off all KURIOS regular-priced products for all yoga event registrants on dates of the workshop.
To register, please contact any PURE Yoga locations or see reception.
This training is for YOU...
If you've ever had a student ask you specific questions in class regarding alignment or sensations in their body and you were unable to thoroughly explain what they are experiencing, or if you simply wish to deepen the understanding of your practice by decisively identifying when you feel discomfort on and off the mat. During this workshop, you will be able to assess where and why that is and how you can personally alleviate tension.
*Please refer here for the full terms & conditions