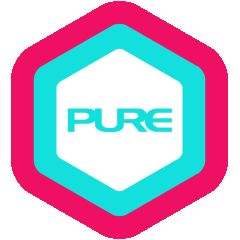 Workshops
Forrest Yoga: Pranayama, Bodywork & Therapeutic Asana Workshop
18-20 November, Langham Place – Mong Kok
Turn inversions into therapeutic poses by getting more closely acquainted with your intrinsic core and shoulders.
Join us for a workshop filled with exercises to show the movement enthusiast what a shoulder joint can do. With exercises to improve each movement range, we can better understand what is needed for poses from downward dog to forearm balance that will therapeutically benefit every yogi's shoulders.
18-20 November 2023
Total 12.0 hours
Saturday, 18 November:
10.00am – 12.30pm
2.00pm – 4.30pm
The Yoga Of Bliss
- The power of pleasure to take us away from injuries and into healing
- Bodywork for mental health - exploring the window of heaven points to unlock heaviness in the body and mind
Sunday, 19 November:
10.00am – 12.30pm
2.00pm – 4.30pm
Therapeutic inversions & hands on assists
- Inversions can be therapeutic and deeply meditative. This class explores the inner and outer dynamics of focus, attention and present moment awareness.
- This is a mixed level class with options for all practitioners from beginners, those recovering from injuries to seasoned inverters.
- Hands on assists and bodywork to reinvigorate the muscles often used or weak for inversions.
 
Monday, 20 November:
7.00pm -9.00pm
Unwinding Restorative Practise: Standing Pose Series
- Pranayama, Asana & Self-Bodywork for a good nights sleep!
Total 12.0 hours
FULL WORKSHOP
Exclusive Offer
HK$2,600 (ends 15 September)
Early-bird 20% off for PURE Cardholders
HK$2,860 (ends 15 October)
Early-bird 10% off for Non-PURE Cardholders
HK$3,218 (end 15 October)
Regular Price:
HK$3,575
DROP-IN
Friday (2 hours): HK$650
Saturday (5 hours): HK$1,550
Sunday (5 hours): HK$1,550
As a multi-disciplinary practitioner, with experiences of East-Asian medicine styles and a fascination with orthopaedic diagnostics, expect to experience a balanced approach of science and magick with Jambo.

Ceremony consists of honouring directions and using the archetypes from each to enable intent setting for the day.

Songs, bodywork & meditation help to set the tone of the intent.

Jambo teaches the classical framework of Forrest Yoga and adds his unique approach of kinesiology to enable further understanding of the biomechanics and somatic experiences within the practise of yoga.
Arm Balances' as well as 'The Anatomy of Standing Poses for Effective Hip Opening' are what is often seen.
​
Although these workshops sound heavily based on poses, he believes that the foundation for physical and emotional growth walk side by side. The yoga mat is a safe arena to explore the areas we are working towards as well as the places we are afraid to meet. This safe space is deliberately generated so that we can walk with full integration. All of our gifts and the shadows that we need to snuggle up to.
Qualifications
Diploma Reflexology 

Reiki (Usui, Angelic, Kormanu) Master/Teacher 

BSc(HONS) Integrated Health: Complementary Medicine 
- Swedish body massage
- clinical reflexology 
- clinical aromatherapy 
- sports & acupressure massage 
- Ayurveda (shirodhara, shirobyanga, abhyanga

Auricular Acupuncture (NADA)

Acupuncture & Mental Health

Acupuncture for The Spirit (spiritual acupuncture)

Cosmetic Acupuncture (Facial Rejuvenation, Scar Tissue, Cellulite & Loose Skin)

Micro-System Acupuncture (Dr Jong Baik)

Korean Hand Therapy (Dr Jong Baik)

Body Acupuncture (Dr Clinton Sandall)

Advanced Ayurveda (Lotus Centre)
- abhyanga 
- shirodhara 

Neurokinetic Therapy Level 1-3

Immaculate Dissection Level 1-3 (Dr Kathy Dooley) 

Life Coaching (Newcastle College)

Performance Coaching (Newcastle College)

Everyday Chinese Medicine (Coursera)

Neuro-linguistics Programming (various) 

Munay-Ki Rites (3 shamanic lineages)

Face Reading: Diagnostics & Divination Lotus Institute

Hatha Yoga Teacher Training 

Ashtanga Yoga Teacher Training (Prem Carlisi, David Swenson & Nancy Gilgoff) 

Forrest Yoga Foundation Teacher Training 

Forrest Yoga Advanced Teacher Training

Forrest Yoga Continuing Education Training 

Forrest Yoga Guardian Training 
Photos and videos may be taken, solely for PURE marketing purposes.
Event Language
English
Minimum Number of Students
This programme requires a minimum of 20 students.
 Pricing
Exclusive Offer: Applications to be sent in on or before 15 September 2023.
Early-Bird: Applications to be sent in on or before 15 October 2023.
Regular Price: Applications to be sent in starting 16 October 2023.
Refunds/Cancellations
No refund or credit will be given for cancellations starting 16 October 2023.
Valid refunds are subject to a 10% processing fee that will be deducted from your refund.
All applications for a refund (medical & emergency reasons) must be made within 3 days after the event finishes.
Special Offer from nood food
10% off for all nood smoothies or $5 off for all nood cold-pressed juices for all yoga event registrants on dates of the workshop. 
Special Offer from KURIOS
15% off for PURE Cardholders and 10% off for non-PURE Cardholders on all KURIOS regular-priced products for all yoga event registrants on dates of the workshop.
To register, please contact any PURE Yoga studio or see reception. 
*Please refer here for the full terms & conditions