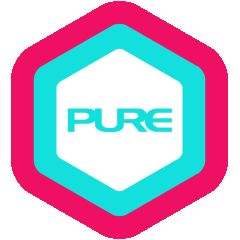 Teacher Training
50 Hours Yoga Wheel Teacher Training: A Journey Through Anahata with Gopal Palanisamy
Yoga Wheel is a great way to explore Heart Openers. Opening the heart has physical, emotional, psychological and spiritual benefits. The heart chakra aligns with our ability to give and receive love. When it is closed or imbalanced, we find it difficult to feel love, compassion, grace, and peace. We may instead feel anger, grief, and bitterness. Yoga wheel practice can address the emotional blockages and heal the body more effectively. Practising Heart Opening poses may help you to feel and develop empathy, have patience in frustrating moments, and find equanimity.
One of the main reasons for this teacher training is to share the beautiful experience that Gopal felt when he used yoga wheel – the fun but also its nurturing of major body parts, especially the heart chakra. Safety in using this tool is essential. Gopal's intention is to give a clear, step-by-step introduction, provide demonstrations of yoga wheel, and ensure that more people enjoy its benefits.
This 50-hour teacher training programme will benefit yoga practitioners who wish to advance or update their practice or teaching. It has been designed to assist practitioners in their discovery and exploration of different asanas (postures) using the yoga wheel, which enables deeper stretching and bodily extension. Participants can develop and enhance spine health, core stability, relaxed shoulders, scapula mobility, and improve their balancing, back-bending and inversion postures.
Whether you are a yoga practitioner, teacher, fitness instructor or sports enthusiast, come and enrich your yoga experience through yoga wheel. Graduates will receive a Yoga Alliance accredited certificate.
Upon programme completion, students will receive a goodie bag and HK$500 voucher redeemable at any Sweaty Betty store in Hong Kong.
Syllabus
-              Introduction to wheel
-              Art of using wheel
-              Exploring Asanas using wheel
-              Heart Chakra
-              Anatomy – spine and shoulders
You will learn
-           How to teach a beginner sequence
-              Practise variations & modifications in a safe way
-              How to incorporate other props like blanket, blocks and straps
-              How to spot difficult asanas
-              Alignment and adjustment
-              Strength & conditioning
-              Hip opening, arm balance and inversions
-              How to teach from beginner to advance level
-              Demonstrations
Teaching Methodology
-              How to structure a class
-              How to use yoga wheel for foundational & intermediate poses
-              Concept of using yoga wheel
-              Principles of teaching
-              Safety & precaution standards
-              How to break down a sequence
-              How to prevent injury
-              Alignment & adjustment
-              Demonstrations
-              How to start and close the class
Contradictions –
You must be free from high blood pressure, any recent postnatal
or any surgery, any severe back pain and pregnancy.
Suitable for-
1) Yoga teachers looking to enhance their teaching using yoga wheel
2) Yoga practitioners interested in exploring yoga wheel
3) Anyone with good intention and open heart to learn
11-26 March, 2023
11 & 12, 18 & 19, 25 & 26 March
Day 1 
9am-1pm – Practice Session & Learning Techniques (Seq 1 Level 1)
2-5pm – Intro to wheel, Benefits and Importance of Wheel,
  Limitations, Basic Principles, How to let go of fear from using wheel, Teaching Methodology
5-6pm – Pranayama, Q & A
Day 2 
9am-1 pm – Practice Session & Learning Techniques (Seq 2 Level 1)
2-5 pm – Illustration of Sun Salutation with wheel, How to use
                 wheel, Basic Anatomy, Teaching Methodology
5-6 pm – Yoga Nidra, Q & A
Day 3
9am-1pm – Practice Session, Stability Seq Level 2 (Balance)
2-5 pm – How to Structure Class, Alignment & Adjustment, Explore twisting poses, Teaching Methodology, Safety and Precaution Standards
5-6 pm – Restorative, Q & A
Day 4
9am-1pm – Practice Session (Shoulder & Chest Opening)
2-5pm – Art of Sequencing, Common mistakes, Alignment & Adjustment, Teaching Methodology, Sequence Breakdown, Exploring other props with Wheel
5-6pm – Self-Practice, Q & A
Day 5
9am-1pm – Practice Session (Arm Balance & Inversion)
2-5pm – Level 2 Sequencing, Alignment & Adjustment, How to prevent injury
5-6pm – Teaching Methodology
6-7pm – Self-Practice. Q & A
Day 6
9am-12pm – Practice Session (Shoulders, Hip Flexors, Arm Balance)
1-4pm – Teaching a short sequence
4-7pm – Yoga Wheel Demo, Certificate Distribution
Gopal Palanisamy 

At the age of 8, Gopal started practising yoga as an extracurricular school activity. Practising yoga poses with schoolmates for inter-school competitions and performances sparked him to further explore yoga. Sharing his yoga learnings with others and hearing that they felt better because of it motivated him to deepen his knowledge in yogic science. 
After practising yoga, Gopal feels that life has lifted him as a person to love, to serve, to be content, to give and to elevate the mind. For him, Yoga is a way of life that emphasises what is important – humility, grace, kindness, breath, honouring your body, hope, change, stillness – through a series of movements. The movements are the vessels that carry this belief system through every inch of the body.
Yoga keeps you grounded through the hard times, rejoices with you in the good times, and heals you in the sad times. It is a friend you can always count on. It is a place you always belong. It is a time of stillness when you need calm; it is a place of energy when you need uplifting.
Gopal says his parents' unconditional love and constant support, and his dedication towards the art has led him to become a yoga teacher. He also cites as his major teachers:
Master Dr. Kamal Srinivas – Gopal got the chance to teach abroad, where he learnt yoga philosophy directly from Dr. Kamal. Gopal's life literally changed because of him.
David Swenson – David is a super kind person with a beautiful heart. From David, Gopal learnt how to be humble, grounded and to show kindness.
Andrey Lappa – Gopal feels so glad and lucky to have Andrey in his yoga journey. Andrey is like an ocean of knowledge that constantly serves for humanity.
From all his teachers, Gopal has learnt to live life simply, to be content, to meditate, to practise asanas with the right intention, to have a healthy balanced life, to be grounded, to serve and love unconditionally.
Gopal approaches his classes with a sense of humour. His poses always have an option from beginner to advance, motivating everyone towards a healthy practice. Apart from physical strength, flexibility, alignments and adjustments, he likes to take his students towards joy, peace and finding harmony with a healthy state of mind. His focus is more on grounding, being centred, and mindful breath awareness, all of which come from the heart. He likes his students to approach the practice in a grounded rather than competitive way. He loves to see students relaxed – physically, mentally and spiritually. Most importantly, Gopal wants to help students to understand yoga as the best tool that can be applied in life's every aspect.
QUALIFICATIONS & CERTIFICATIONS
Universal Yoga Teacher Training with Andrey Lappa (500 hours), 2013
Registered E-RYT 500 Yoga Alliance Teacher
Sivananda Yoga 500-Hour Advance Teacher Training (Yoga Aacharya), 2010
Ashtanga Yoga Teacher Training with David Swenson, 2009
Certified Muay Thai Instructor with AASFP, 2009
Certified Muay Thai Instructor with AASFP, 2008
Certified Dance Instructor with AASFP, 2008
Diploma in Yoga Therapy, 2005
Sivananda Yoga Teacher Training (200 hours), 2004
Diploma in Yogic Science and Education, 2003
Diploma in Naturopathy and Yogic Science, 2000
FULL WORKSHOP:                                                    
11-26 March, 2022
Total 50.0 hours
Super Early-bird: HK$6,950 (ends 15 January)
(PURE Cardholders) Early-bird 20% discount: HK$7,250 (ends 20 February )
(Non-PURE Cardholders) Early-bird 10% discount: HK$8,156 (ends 20 February)
Regular Price: HK$9,062

Full Morning Practice 9am-1pm
Total 23 hours
(PURE Cardholders) Early-bird 20% discount: HK$4,200 (ends 20 February )
(Non-PURE Cardholders) Early-bird 10% discount: HK$4,725 (ends 20 February)
Regular Price: HK$5,250
Photos and videos may be taken, solely for PURE marketing purposes.
Early-Bird 20% Discount:
Early-Bird Discount ends 20 February 2023. Please see above for listed prices.
Refunds/Cancellation:
No refund or credit will be given for cancellation starting 21 February 2023.
All refunds are subject to a 10% processing fee that will be deducted from your refund.

**All applications for refund (medical & emergency reasons) must be made within 3 days after the event finishes.
Healthy-licious juice cleanse offer from nood food:


1. 10% off for all nood smoothies
2. $5 off for all nood cold-pressed juices

To register, please contact any PURE Yoga studio or see reception
*Please refer here for the full terms & conditions