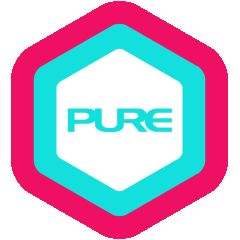 Workshops
Healthy Digestive System in 2023 with Dileep Puliyolly
Starstreet Precinct 29 & 30 April (Sat & Sun)
This workshop is built on the healing pillars of Authentic Indian Yoga to address common digestive issues. Specific yoga asanas and specialty Pranayama techniques that have been shown to aid the internal organs and system (especially the digestive system) will be demonstrated.
Attendees will learn various techniques to deal with common health problems related to the gallbladder, pancreas, and small and large intestines. Students can achieve clarity on different yoga practices that improve internal organ functions, allowing them to embrace their physical and mental wellness.
This specialised workshop is suitable for all. Alternatives will be taught for those with specific body conditions.
29 & 30 April
Saturday & Sunday
Total of 4.0 hours 
2:30pm–4:30pm
Total of 4.0 hours
Special Offer
HK$1,000 (15 March)
Early-Bird Discount 10% Off
HK$1,280 (ends 10 April)
Regular Price
HK$1,422
Photos and videos may be taken, solely for PURE marketing purposes.
Pricing:
Special Offer: Applications to be sent on or before 10 March 2023.
Early-Bird: Applications to be sent on or before 10 April 2023.
Refunds/Cancellation
No refund or credit will be given for cancellations after 11 April 2023.
Valid refunds are subject to a 10% processing fee that will be deducted from your refund.
All applications for a refund (medical & emergency reasons) must be made within 3 days after the event finishes.
Healthy-licious juice cleanse offer from nood food
HK$200 discount on nood food 3-Day Juice Cleanse for all yoga event registrants. Ask nood food staff at your event location for details.
10% off all nood food items for all yoga event registrants on dates of the workshop.
Special offer from KURIOS
10% off all KURIOS regular-priced products for all yoga event registrants on dates of the workshop.
To register, please contact any PURE Yoga studio or see reception. 
*Please refer here for the full terms & conditions