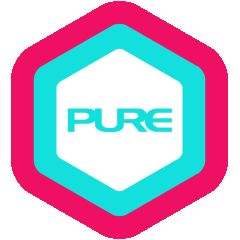 Workshops
Radical Reality: 20-Hour Alignment Immersion with Jen Kentrup
Starstreet Precinct 29 April – 1 May (Sat – Mon)
Learn how clarity of direction is essential for awakening ourselves and the world around us. Drawing from the traditional teachings of yoga philosophy and the alignment principles as the basis for exploration, we will aim to merge yogic thought and action to foster clarity of direction in both.
When we understand the clarity of direction in Asana, we experience a deeper connection throughout the body and a dramatic shift in our practice.
When we experience clarity of thought, we see the world differently, allowing us to make better decisions and move in the right direction.
When we act with more insight in both doing and knowing, we experience a radical shift as we connect to reality as it is. This is yoga.
Please join us for an interactive workshop where we explore approaching reality as it is through Asana/Pranayama/Meditation and Theory.
29 April–1 May (Saturday–Monday)
10:00am–12:30pm
2:00pm–5:30pm
**A total of 18 contact hours + 2 non-contact hours for homework
Session 1 – Direction: Saturday, 29 April
We explore the concept of direction in Asana and set the intention to clarify what goes where.
Session 2 – Refinement: Sunday, 30 April
We look at how alignment principles help refine our practice, finding new depth and avoiding unnecessary pain.
Session 3 – Insight: Monday, 1 May
We examine how working with clarity of action moves us towards a refined connection with ourselves and the world around us. 
Workshop includes Asana/Pranayama/Meditation and Theory
All levels are welcome
FULL WORKSHOP (Total of 20.0 hours)
Exclusive Discount
HK$3,800 (ends 20 March)
Early-Bird Discount 10% Off
HK$4,300 (ends 20 April)
Regular Price
HK$4,777
SESSION DROP-IN (6.0 hours each)
Early-Bird Discount 10% Off
HK$1,432 (ends 20 April)
Regular Price
HK$1,592
**A total of 20 hours will be counted towards Yoga Alliance Continuing Education Training hours.
Jen Kentrup 
Jen is a student and teacher of alignment-based yoga asana, rooted within the traditions of the Iyengar teachings. She holds a E-RYT 500 certification and has more than 10,000 hours of teaching experience. She has taught numerous workshops and training and leads her own Yoga Alliance registered 200-hr YTT and an annual retreat in Kathmandu, Nepal.
As a teacher, she wants to challenge her students and have them feel enriched and empowered, supported and cared for. Her aim is for them to experience and explore the balance between the rigorous strength and precision of the alignment-based practice and its expansive freedom.
Jen believes wholeheartedly that yoga is a transformational healing modality with enormous potential for everyone, and it is her goal to share this love, passion and understanding with all her students. 
QUALIFICATIONS & CERTIFICATIONS
The Upanishads Edwin Bryant 2020
WildLotus Tibet intensive 2019
Eyal Shifroni Singapore Chair Yoga training 2019
Iyengar Intensive – Carrie Owerko, 2019/2018/2017
Iyengar Intensive – Raya UD, 2018
Iyengar Intensive – Manouso Manos, 2018
WildLotus 300-hr Teacher Training – Patrick Creelman, 2017
Iyengar Intensive with Faeq Biria, 2016
Practice Intensive – Rinat Perlman, 2015-2016
The Heart of the Matter – Pema Chödrön, 2016
Yoga Anatomy – Martin Kirk, 2016
Akhanda Yoga Rishikesh (100-hr) – Yogrishi Vishvketu, 2016
Advanced Teacher Training (100-hr) – Patrick Creelman, 2014
Teacher Training (200-hr) – Ana Forrest, 2013
Photos and videos may be taken, solely for PURE marketing purposes.
Pricing:
Exclusive Discount: Applications to be sent on or before 20 March 2023.
Early-Bird Discount: Applications to be sent on or before 20 April 2023.
Refunds/Cancellation
No refund or credit will be given for cancellations starting 21 April 2023.
Valid refunds are subject to a 10% processing fee that will be deducted from your refund.
All applications for a refund (medical & emergency reasons) must be made within 3 days after the event finishes.
Healthy-licious juice cleanse offer from nood food

1. 10% off for all nood smoothies
2. $5 off for all nood cold-pressed juices


Special offer from KURIOS
10% off all KURIOS regular-priced products for all yoga event registrants on dates of the workshop.
To register, please contact any PURE Yoga studio or see reception.
*Please refer here for the full terms & conditions