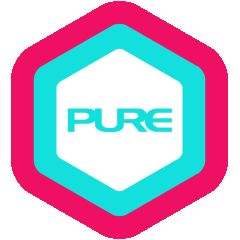 Workshops
Bridging Level 1 & 2 Yoga Asana with Priscilla v Rooyen
This workshop is fitting for students who feel intimidated to take Hatha 2 and Vinyasa 2 classes and need the extra reassurance to advance further. This workshop is suitable for those who have been doing yoga for 3 months or longer.
Not sure where to place your feet when striking a Warrior 1 pose? Should you keep your back straight or rounded when practising a forward fold? Should your leg go into a 90-degree angle during a pigeon pose? In this workshop, we will address the alignment of basic poses we are exposed to in most classes so that you can confidently transition to level 2 class, knowing exactly how to execute these common poses. When students join a level 2 class, we don't expect them to know how to do difficult poses immediately, but we hope that they know the alignment of the most common poses to streamline the workshop and have more time to devote to some of the harder or less common yoga poses.
The workshop will explain what kind of core and shoulder strength is necessary to execute the most common arm balances and inversions and will test your readiness in some yoga poses, such as chaturanga pushup and forearm plank. Advanced yoga is when you KNOW your limits, or when you can push, and if you can hold a pose with integrity and maintain a steady breath.
The workshop will end with the common level 2 arm balances and inversions. You can expect a rundown of the two most common ways to do a headstand and different ways to make a shoulder stand. We will review the arm balances such as crow, side crow, funky crow, and other arm balances if time allows.
We are welcoming PURE Cardholders and non-PURE Cardholders!
23 April
9:30am-12:00pm
1:00pm-3:00pm
FULL WORKSHOP:
Bridging Level 1 & 2 Yoga Asana with Priscilla v Rooyen
23 April
Total of 4.5 Hours
All Levels
(PURE Cardholders) Early-bird 20% discount: HK$1,080 (ends 2 April)
(Non-PURE Cardholders) Early-bird 10% discount: HK$1,215 (ends 2 April)
Regular Price: HK$1,350
Priscilla was invited to a yoga class by her classmate when she was studying Mandarin in Taiwan in 2009. She loved it immediately, even though the style she experienced that day was a mix of yoga with Qigong. She signed up for a membership right after and started experimenting with all the styles that the studio offered. Priscilla loved that each class ended with a rest period called Savasana that allows time for one's body and mind to integrate the practice, making one feel refreshed and renewed – even if the practice was challenging! She noticed how daily practice made her feel happier. She started caring more about her overall health, and friends remarked on her improved posture – which had been a struggle after a horse-riding injury to her back in 2008. Even the back pain gradually started to ease, and she noticed that the practice quickened the healing process. 
Priscilla's first major influence into teaching was Sucharita Jenkins in Taiwan, who still teaches together with her husband on the beautiful east coast of Taitung in Taiwan. She appreciated how Sucharita would notice when she was having back pain in class and offer modifications to poses that were unsuitable with her injury. Encouraged by Sucharita, she did her first teacher training in 2010 and discovered how much she enjoyed the gift of teaching. Priscilla gave Ashtanga practice a try in 2014, and it was love at first class! Going forward, she started to take more Ashtanga-based workshops with Matthew Sweeney and Kino MacGregor amongst others. It was also in 2014 that she went to Mysore, India for the first time and became a diligent student of Guruji Ajay Kumar – a Mysore native and student of BNS Iyengar as well as the last living student of Krishnamacharya (the founding father of modern yoga). Learning Ashtanga also set Priscilla on a path of spirituality and yoga philosophy and in 2017, she decided to quit her job and live in India for 6 months pursuing different kinds of spiritual teachings. Priscilla continues to study with Ajay Kumar, though she now practises Vinyasa and Kundalini styles as well. She is currently completing her 300-hour training with Brett Larkin, whose teachings are more based in the lineages of Vinyasa, Kundalini and Tantra. 
Priscilla wants her students to experience an asana practice as a movement meditation class, reminding them to stay present, feel their bodies and focus on their breath. She welcomes all levels of practice by offering options to make poses either more or less challenging. Her own previous back injury has given her insight into modifying an asana practice for different kinds of injuries. During her classes, Priscilla likes to share small, digestible pieces of yoga philosophy so that students gain a deeper understanding of yoga.
QUALIFICATIONS & CERTIFICATIONS
300-hour Advanced Uplifted Yoga Teacher Training with Brett Larkin (in progress)
500-hour Tantra Essence Teacher Training with Ma Ananda Sarita (in progress)
300-hour Ashtanga Vinyasa Teacher Training with Ajay Kumar (2017)
Aerial Yoga Teacher Training with Julie Fowler (2017)
Pranayama and Yoga Mudra Course with BNS Iyengar (2017)
SUP Yoga Teacher Training with Ameriga Giannone (2017)
Integrative Nutrition Health Coach Certification, New York State Education Department (2017)
120-hour Culinary Nutrition with Matthew Kenney (2017)
Tibetan Singing Bowl Massage Level 1 with César Tejedor (2016)
Thai Yoga Body Work Levels 1 & 2, Inner Mountain School of Healing Arts (2016)
Human Anatomy Course with Noah McKenna (2014)
Yoga Meditation Course, International Sivananda Yoga Vedanta Centre (2012)
Yoga Therapy Course, Paramanand Institute of Yoga Sciences and Research (2011)
200-hour Hatha and Vinyasa Yoga Teacher Training Certification with Sucharita Jenkins (2010)
Photos and videos may be taken, solely for PURE marketing purposes.
Early-Bird 20% Discount:
Early-Bird Discount ends 2 April 2023. Please see above for listed prices.
Refunds/Cancellation:
No refund or credit will be given for cancellation starting 3 April 2023.
. All refunds are subject to a 10% processing fee that will be deducted from your refund.
. All applications for refund (medical & emergency reasons) must be made within 3 days after the event finishes.
Healthy-licious juice cleanse offer from nood food:
1. 10% off for all nood smoothies
2. $5 off for all nood cold-pressed juices


Special offer from KURIOS:
10% off all KURIOS regular-priced products for all yoga event registrants on dates of the workshop.

To register, please contact studio or see reception.
*Please refer here for the full terms & conditions