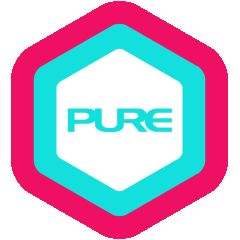 Workshops
相對能量流動Counter Flow 20小時內化練習由Marcus Leung 指導
在瑜伽練習中,每個人都有自己的意向和想法,每個人的身體都是獨特的。提高覺知,找到適合自己的練習方法,進步而不受傷害。

相對能量流動的練習讓您在流動當中享受順位,把覺知放在如何進入及離開體式,找到有效的重心轉移及提升協調性。搭配呼吸,加強核心的穩定及使用,同時平衡力量與柔軟度。在每個行動上從內觀察自身的需要,找到相對應的行動,再從外把能量延伸出去。每次的練習都是完整而多面向的:包括脊椎、上肢及下肢的伸展與穩定,手平衡及倒立。
日期:5月26-28日

晨間練習:
內容包括有趣而有邏輯性的流動序列讓同學作好準備:倒立、開髖、手平衡、後彎的體位法,同時也有平衡陰陽能量的練習,讓同學在課堂結束後神采飛揚。
下午練習:
理論講解身體使用的方式和如何應用在練習上
主題練習:
教授提高身體能力及覺知的小練習和排序,讓同學可以自我練習和準備好身體,練習喜歡的體式並降低受傷的風險
倒立練習:
講解基礎倒立位置及變化,加強倒立時的方向感及平衡感
修復及陰瑜珈在一天的練習後讓身體和精神都放鬆
10:00am-1pm:晨間練習
2:00-2:45pm:理論
2:45-3:45pm:主題練習
3:45-5:00pm:倒立練習
5:00-5:45pm:修復及陰瑜珈
報讀所有工作坊:
相對能量流動Counter Flow 20小時內化練習
5月26-28日

所有課堂共3天(共20小時)
提早報名優惠(4月30日截止) : HK$3,800
一般價格: HK$4,750
About Marcus Leung
Marcus first started his yoga practice in order to dance better. However, he found that yoga not only heightened his sense of physicality, but also allowed him to better connect with others. He has previously practiced with Patrick Creelman, Simon Park, Briohny Smyth and Dice Iida-Klein, and continues to regularly immerse himself in the various teachings of other prominent teachers.

He has been teaching various types of yoga since 2006 and is registered as an E-RYT200 and RYT500 teacher, where his areas of interest lies strongly in Power, Flow and Yin Yoga. Besides yoga, Marcus also employs other forms of body awareness techniques which include dance, the Franklin Method, Pilates and somatic therapy to help his students deepen their understanding of yoga.
Marcus' teaching philosophy is to assist his students in developing a sense of understanding and awareness of their own body under a relaxing and comfortable environment. He now focuses more on conducting teacher trainings and workshops, and has carefully combined everything he had learnt into creating his own unique and beneficial yoga style – Counter Flow Yoga.
Qualifications & Certifications
• 300-hr Bryce Yoga Teacher Training with Briohny and Dice, Thailand, 2017
• Simon Park Liquid Flow Immersion, Crete Greece, 2016
• Dharma Yoga Wheel Teacher Training with Dov Vargas, Taipei, 2016
• Advanced Aerial Yoga Teacher Training with Lolo Luo, Taipei, 2015
• Simon Park Liquid Flow Immersion, Sri Lanka, 2015
• Aerial Yoga Teacher Training with Lolo Luo, Taipei, 2015
• Bryce Yoga Advanced Teacher Training with Briohny and Dice, Hong Kong, 2014
• 200-hr Bryce Yoga Teacher Training with Briohny and Dice, Thailand 2014
• 200-hr Teacher Training with Patrick Creelman, Hong Kong, 2009
PURE員工可能會拍攝照片及片段,僅供宣傳推廣用途。
預早報名優惠:
· 報讀所有課堂之截止日期為2023年4月30日,詳情請參閱價目表。
退款/取消:
· 報讀所有課堂之人士,2023年4月30日後將不設退款或取消登記。
· 所有退款將被扣除10%行政費用。
歡迎到創紀之城五期分店或接待處報名。
*Please refer here for the full terms & conditions