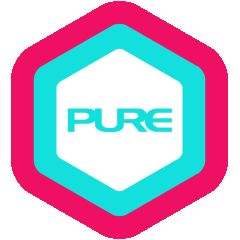 Workshops
Meditation in May with Jennifa Chan
Saturdays, 6-27 May 11:00am–12:30pm Asia Standard Tower – Central
Active Consciousness Meditation: A very powerful ancient chakra-clearing meditation. This practice involves a blend of rhythmic fast breathing and meditation on the seven chakras. The process cleanses the energy channels, washes out hidden emotions, blockages, and/or old hurts and activates the chakras, which raises your level of consciousness. This makes your body blissful and results in a feeling of wholeness.
Dynamic Meditation: This meditation is a fast, intense and thorough way to break old, ingrained patterns in the bodymind that keep one imprisoned in the past, and to experience the freedom, the witnessing, silence and peace that are hidden behind those prison walls.
Kundalini Meditation: Being fully immersed in the shaking and dancing of the first two stages helps to "melt" the rocklike being, wherever the energy flow has been repressed and blocked. Then that energy can flow, dance and be transformed into bliss and joy. It is a highly effective way of unwinding and letting go at the end of the day.
Nadabrahma Meditation: This is an old Tibetan technique of humming, which creates a healing vibration throughout the body, and a hand movement that centers the energy at the navel. Preferred to be practiced on an empty stomach.
6 May, 11:00am–12:30pm
Active Consciousness Meditation
13 May, 11:00am–12:30pm
Dynamic Meditation
20 May, 11:00am–12:30pm
Kundalini Meditation
27 May, 11:00am–12:30pm
Nadabrahma Meditation
Total of 6.0 hours
Exclusive Discount (ends 16 April)
Full Experience: HK$1,280 (HK$320 per session)
One Session: HK$400
Regular Price
Full Experience: HK$1,440 (HK$360 per session)
One Session: HK$450
Photos and videos may be taken, solely for PURE marketing purposes.
Event Language
Bilingual (English & Cantonese)
Early-Bird Discount
Exclusive Discount: Applications to be sent on or before 16 April 2023.
Regular Price: Applications to be sent starting 17 April 2023.
Refunds/Cancellation
No refund or credit will be given for cancellations starting 17 April 2023.
Valid refunds are subject to a 10% processing fee that will be deducted from your refund.
All applications for a refund (medical & emergency reasons) must be made within 3 days after the event finishes.
Healthy-licious juice cleanse offer from nood food
1. 10% off for all nood smoothies
2. $5 off for all nood cold-pressed juices
Special offer from KURIOS
15% off all KURIOS regular-priced products for all yoga event registrants on dates of the workshop.
To register, please contact any PURE Yoga studio or see reception. 
*Please refer here for the full terms & conditions