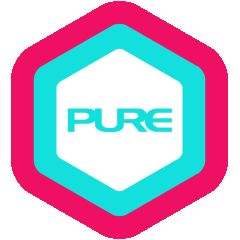 Retreats
Soul Travel With Deva in Angkor Wat
26-31 May 2023 FCC Angkor by Avani, Siem Reap, Cambodia
Some things have changed in the last few years. Fitness went mainstream and then morphed into wellness, which then expanded to a realm where one's physical, mental and spiritual well-being have become a constant focus in many people's lives.
Travel and wellness have always gone hand in hand. But in 2023, it's no longer just about a massage in Thailand or yoga in Bali. As well-being awareness has increased, a wide range of treatments, activities and rituals have surfaced around the world.
On this yoga retreat, we're exploring Angkor Wat and getting an in-depth look at the ancient city. Let's do it by practising exhalation, and breathe out and move out!
The yoga clause and programme at FCC Angkor Wat by Avani (the "Resort") are organised by Pure (Travel) Limited ("Pure"), and all travel arrangements, reservations ticketing, package payments are made for and on your behalf by Excella Travel (HK) Limited (Agent License No. 351074) ("Excella Travel").
The Gateway to Angkor and the Heart of Siem Reap
FCC Angkor by Avani is one of the most illustrious hotels in Siem Reap, playing host to foreign correspondents, archaeologists, celebrities, and dignitaries from around the world. This historic mansion has been renovated in neo-colonial style, with contemporary local touches including artisanal textiles, Apsara sculptures, and the scent of fresh lemongrass in the air.
Colonial-style rooms and suites look out onto a central courtyard, where a saltwater swimming pool is shaded by centuries-old banyan trees. The heart of the FCC Siem Reap is undoubtedly The Mansion and Scribe, where guests gather after the day's adventures to share stories over cocktails.
15-minute drive to Angkor Wat
20-minute drive from Siem Reap International Airport
All programmes (asanas, pranayama, meditation, chanting, mindfulness techniques, and inner work) are essentially about nurturing your mind, body and spirit. We aim to create an unforgettable experience that will inspire change from within to transform you to the best you. 
Day 1: Friday, 26 May
8:00pm Welcome dinner
Day 2-4: Saturday-Monday, 27-29 May
7:00am Morning yoga practice
9:00am Breakfast
Free time
4:00pm Evening yoga practice
7:00pm Dinner
Day 5: Tuesday, 30 May
7:00am Morning yoga practice
9:00am Breakfast
Free time
4:00pm Evening yoga closing practice
7:00pm Dinner
Day 6: Wednesday, 31 May
9:00am Breakfast
11:00am Happy departure
Inclusive of:
- 5-nights' accommodation, taxes and service charges
- Round-trip service to and from Siem Reap International Airport and FCC Angkor Wat by Avani
- Daily meals
Breakfast
Three-course dinner
- All yoga fees
PACKAGE PRICES WITHOUT AIRFARE:      
All prices below are per person for 26-31 May (5 nights/6 days)
Room Category
Early-Bird (ends 31 March)
Regular Price

Deluxe Room

Single Occupancy

Double/Twin Occupancy

HK$18,450

HK$13,500

HK$20,500 

HK$15,000

Deluxe Courtyard

Single Occupancy

Double/Twin Occupancy

HK$20,250 

HK$14,400

HK$22,500

HK$16,000
Suggested Itinerary
HKG – BKK – REP – BKK – HKG
Departure
HKG – BKK – REP
26 May CX705 08:00–10:00
26 May PG907 17:30–18:30
Arrival
REP – BKK – HKG
31 May PG906 12:15–13:35
31 May CX708 17:30–21:30
Photos and videos may be taken, solely for PURE marketing purposes.
Early-Bird 10% Discount:
 Last day for Early-Bird Discount is 31 March 2023.
Refunds/Cancellation:
 No refund or credit will be issued for cancellations starting 31 March 2023.
 A 15% package price administration fee applies to all refunds or cancellations.
Minimum Students:
This programme requires a minimum of 10 students.
We advise participants to book flights after the minimum number has been met.
In the event that the teacher designated to lead the retreat is unavailable due to illness or for any other reasons, PURE shall arrange a replacement teacher who has similar qualifications to lead the retreat.
Visa Entry & Requirements:
Please comply with all visa and health requirements of Cambodia.
PURE is not liable for any illnesses, delays or costs resulting from your failure to meet these requirements.
Please ensure that your passport is valid for at least 6 months from the day you arrive in Cambodia.
Travel visas are required for Hong Kong nationals. For all others and more information, please visit: https://www.ivisa.com/cambodia-blog/cambodia-visa-for-the-citizens-of-hong-kong
For other passport holders or for more information, please visit: https://go-cambodia-online.com/
Kindly check the most updated safety measures in place in response to the COVID-19 pandemic for international arrivals.
Travel Insurance:
Travel insurance is not included in the package, therefore we highly urge you to arrange your own travel insurance.
Contact & Enquiries:
*If there is any discrepancy between the printed and web versions, the web version shall prevail.
TO CONFIRM YOUR REGISTRATION:
You will receive a Confirmation Email from the Events Department at PURE within 3 business days after the successful submission of your registration.
Payment must be received in full by In Travel Limited within 7 days of sending the Confirmation Email.
ADDITIONAL INFORMATION:
Any injuries?   If so, please specify:
How long have you been practising yoga?
Terms & Conditions:
< The organiser of this retreat is Excella (HK) Ltd. >
< The co-organiser is Pure (Travel) Ltd. >
< The resort is FCC Angkor Wat by Avani >
_____________________________________________________________________________________________
By registering for this programme and signing below, you voluntarily understand and accept the following terms and conditions as set out below.

I am aware that I am responsible for my own travel insurance and have been advised by Pure (Travel) Ltd. that this should be purchased.

I, a participant of this programme, am aware that participating in the retreat requires a certain level of fitness and general physical health. I acknowledge and voluntarily assume my responsibility to assess my level of fitness and general health (including where appropriate consulting my physician or doctor) and the risks of serious injury that are associated with physical activity of any kind including any variety of yoga, meditation and breath work practice and participation in yoga-related activities or activities related to this Programme (the "Activities"). I confirm that I shall retain all control and direction over my Activities at all times. I voluntarily assume full liability and accept the risk of harm, including physical injury and discomfort as a result of my participation in the various activities in this programme.

I also agree to inform the instructor of any movements which I cannot safely perform, and I will not perform any activity or movement, which I feel is likely to cause me to injure myself. I will inform the teachers and/or assistants of any limitations or medical conditions that may affect my practice.

I, or anyone who could claim in my name or on my behalf, my heirs and legal representatives, do hereby voluntarily waive, release and forever discharge the organisers, co-organisers and Resort and its officers, employees, representatives and agents from any and all liabilities for injuries, damages or death resulting from my participation in the activities during the course of this programme as outlined in the programme schedule or any activities outside of the programme and resort facility, and hold them harmless from all claims which may be brought against them for any such injuries or claims as aforesaid and all costs and expenses incidental thereto.

I agree that organisers & co-organisers reserve the right to accept or kindly decline the application of a participant at any time, to make changes in the itinerary whenever reputed necessary for the comfort, convenience, and safety to all participants, and to cancel a trip at any time. In the case that the event is cancelled or postponed organisers & co-organisers shall have no responsibility beyond the refund of money or expenses paid by the participant if the event cannot be re-scheduled.

I agree that organisers & co-organisers shall not be liable for any cost or expenses for any delay, change in schedule including – but not limited to – delays, missed flights, failure to comply with visa or health requirements of the city, re-scheduling, and/ or cancellations or overbooking of flights, loss, damage, or injury to property or persons including death, or expenses occasioned by any act of omission by any supplier providing services to any programme participant.

I agree that Excella (HK) Ltd. & Pure (Travel) Ltd. shall not be liable for any loss, injury, or damage to person property, or otherwise due to any force majeure event Excella (HK) Ltd. & Pure (Travel) Ltd. has the sole and absolute discretion to cancel or shorten the duration of the programme in the event of acts, events, omissions or accidents that are beyond the reasonable control of Excella (HK) Ltd. & Pure (Travel) Ltd. such as (without limitation) any abnormally inclement weather, fire, explosion, earthquake, subsidence, structural damage, epidemic or other natural physical disaster, failure or shortage of power supplies, military operations, public disorder, industrial action, act or threatened act of terrorism and/or any legislation, regulation, ruling, decision or omission (including failure to grant any necessary permissions) of any relevant authority, including any court, government agency or governing body. If by reason of any of the events specified above Excella (HK) Ltd. & Pure (Travel) Ltd. and/or the Resort are prevented from performing any obligations hereunder such delay or non-performance shall not be deemed to be a breach of any such obligations and no loss or damage may be claimed by you Excella (HK) Ltd. & Pure (Travel) Ltd. and/or the Resort.

Photo Release
I hereby understand that photos and videos may be taken of this programme and may be used for the production of related promotional materials for PURE Yoga and give consent to this.

Where there is conflict between the English and the Chinese versions, the English version shall prevail. 
   By submitting your application, you agree to the above Terms and Conditions
Enquiries:
          For enquiries, please contact PURE Yoga Events at Tel: (852)3691-3842 or Email retreats@pure-yoga.com
Travel agency: Excella Travel (HK) Limited (Agent License No. 351074)
*Please refer here for the full terms & conditions