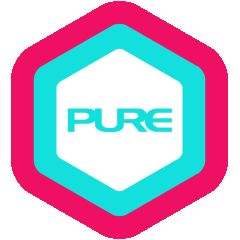 Teacher Training
Kundalini Tantra: 300-Hour Yoga Teacher Training with Dileep Puliyolly
4 August–22 October, Starstreet Precinct – Wan Chai
This 300-hour teacher training combines Dileep's 25 years of teaching experience with his advanced training from the Yoganaath lineage and diversified yogi traditions of India. The aim is to shed light on various aspects of the Authentic Kundalini Yoga Systems as taught by the great Masters of the Himalayas.
Detailed theories and practical training, deeply rooted in the secret doctrines of Kundalini and Tantra (known as agama sastras), will bring a unique experience to students. Focused on core values, this training will incorporate all the traditional streams of authentic Indian yoga systems.
Kundalini Tantra is a specialised three-month weekend programme. It will clarify all the important aspects of Kundalini and Tantra yoga teaching and inspire you to delve into the wisdom of the great yogis. There will be transformative discourses based on the lives and teachings of the ancient sages from different lineages, discussions on the specialised kriyas (practices for the inner wheels/chakras), individual assessments, and practice teaching.
This training will also include an in-depth study of the classical yoga streams rooted in the oral traditions of ancient India. In addition, trainees will delve into the secret practices of the original forms of Tantra and Kundalini as well as the healing science of India – ayurveda. Finally, they will be initiated into the great lineages of esoteric practitioners like Aghori, Naga, and Kapalika, leading to clarity of the teaching's main characteristics.
Roots of Kundalini & Tantra, Modern Age Deviations:
·         History
·         Shiva & Shakti path
·         The main differences and similarities of the Vaishnava, Ganapatya and Saura traditions
·         Myths and misconceptions
·         An in-depth study of the roots, Nath systems, and core of the oral traditions
·         Clarification on the deviations and importance of the traditional methods of Kundalini and Tantra yoga systems
Secret Doctrines, Essence of Vedas & Upanishads, Mahabharata & Ramayana:
·         An in-depth study of the Agama Shastras (the secret doctrines of Kundalini and Tantra)
·         Understanding the wisdom of Vedas and Upanishads
·         Finding the values of the epics and the importance of Bhagavat Gita and Ramayana in the modern age
·         Interconnections of the Agama Shastras with the epics and the Vedas
·         Confusion about the witchcraft and magic spells of ancient India
Ayurveda, Kalari & the Divine Art Forms of South India:
·         Ayurveda — the ancient healing science of India
·         Philosophical concepts
·         Interconnections with the yogic disciplines
·         Folklore traditions of the South and its connections with the Kundalini and Tantra
·         Kalari — the oldest form of self-discipline and training
·         Contributions of Kundalini and Tantra in Kalari and the divine art forms of South India
Chakras and Dormant Energy: 
·         Clarity on the functioning of different inner wheels
·         Misconceptions and fantasies
·         Immersion into the findings of potential energy
·         Nadis (channels) and how energy travels
·         Irregularities and the corrections
·         Theories of Prakriti and Purusha
·         The astral body
·         Specialised practices for the chakras
·         Tapping and taming of dormant energy
Practice, Trainings & Discussions:
·         Practises that are deeply rooted in the oral traditions of Kundalini & Tantra
·         Esoteric practises of Kundalini and Tantra yoga
·         Detailed explanations of the specialised techniques from the Himalayan traditions
·         Modifications/options for different levels of practitioners 
·         Pranayamas of the mountain path and Tantric meditation techniques
·         Discussions (based on daily practices)
·         Detailed study of Bandhas, Mudras, Kriyas, Chakras and Pancha Koshoas
·         Specialised practices for the Brahma, Vishnu and Rudra grandhis (psychic knots)
·         Mastering the Prana
·         Secret practices of the shakteya tradition to tame the dormant Kundalini energy
Professional Skills Development:
·         Mastering the art of teaching authentic Kundalini & Tantra
·         Finding the great teacher within
·         Cultivating professional skills
·         Clearly understanding the wisdom of yoga and a mindset to learn further
·         Developing the qualities of a teacher: voice, presence, effective introduction, timeliness, room settings, assistance and encouragements, and closing the class, etc.
·         Sequencing for different classes and practice teaching, etc.
·         Homework/classroom assignments
Students who are interested in participating should bear in mind that this will be a physically and emotionally demanding programme. It will require strong commitment and personal sacrifice as well as the support of the student's primary support network. We emphasise that this programme may not be for everyone.
Interested students must:
• Have a minimum of one year of yoga experience
• Have a deep desire to learn and personally explore the deeper dimensions of yoga
• Be free of major injuries going into the programme
• Have a coachable attitude
• Be fully committed and understand that full attendance is required
• Be willing to forego most personal or professional commitments for the duration of the programme
Born into a yogi family in South India (the Yoganaath lineage), Dileep was initiated into yoga and the secret doctrine of Tantra from an early age and was trained in all the classic forms of Indian yoga systems. He later received training at Shivananda Ashram and Vivekananda Yoga University. As he grew older, he travelled extensively to find answers to his spiritual quest, which took him to the great masters of The Himalayas from the yogic lineages of Aghori, Naga, and Kapalika, all of which helped deepen his understanding on the mystic path of yoga and Kundalini.
Dileep started teaching and sharing yoga in 1998. He follows the integrated approach of yoga by combining different paths of the traditional Indian yogic methods. His classes are gentle, designed to meet individual needs, and adopt yoga therapy techniques to heal and prevent different ailments. His traditional classes are filled with yoga philosophy, and he ensures easy comprehension with a dose of humour. He believes and teaches the authentic Indian yoga system to "find harmony with one's surroundings".
Apart from teaching, Dileep has written numerous articles based on yoga and has been published in many health magazines and yoga journals. A believer of good karma, he also founded a charitable organisation in India. To raise funds for this charity, he conducts immersions on Kundalini and Tantra and organises outdoor yoga, Bhajan/Kirtan and spiritual discourses. Dileep also gives lectures on Hinduism and yoga philosophy at The University of Hong Kong.
Qualifications & Certifications
Master of Science in Yoga from Tamil Nadu Physical Education and Sports University, 2017

Post Graduate Diploma in Yoga from Tamil Nadu Physical education and Sports University

Master of Arts from University of Calicut – Kerala

Bachelor of Education from University of Calicut – Kerala

Yoga Instructor Course from Vivekananda Yoga University – Bangalore

My Excellence Award awarded by Myoga

Gold medallist at the All Kerala State Yoga Championship (Satyananda Yoga Research Center)

Founder of the Yoganaath Charitable Trust (a non-profit organisation), www.yoganaath.org

Founder of Bhajan HK (a non-profit organisation)
4 August – 22 October

Module 1: 4-6, 11-13, 18-20, 25-27 August
Module 2: 1-3, 8-10, 15-17, 22-24 September
Module 3: 29 September-1 October, 6-8, 13-15, 20-22 October
Daily Schedule:
Fridays
7:00pm-9:30pm - Evening Practice
Saturdays & Sundays
8:00am-10:00am - Morning Practice
10:00am–12:00pm - Morning Study
1:30pm-6:15pm - Afternoon Study

A total of 270 contact hours plus 30 non-contact hours.
Super Offer

(Ends 31 May)

Early-Bird 10% Off

(Ends 5 July)

Regular Price

Full Training Programme

HK$42,000

HK$45,000

HK$50,000
** Upon completion of the full training programme, students will receive a certificate from PURE Yoga Academy.
Morning Intensives
Early-Bird 10% Off

(Ends 5 July)

Regular Price

One Modular Morning Intensive (26 hours)

HK$4,420

HK$4,911

All Friday Morning Intensives (30 hours)

HK$4,950

HK$5,500

All Weekend Morning Intensives (48 hours)

HK$7,680

HK$8,533

One Day Drop-In

HK$600 (Friday evening)

HK$500 (Weekends)
Photos and videos may be taken, solely for PURE marketing purposes.
Training Language
English
Minimum Number of Students
This programme requires a minimum of 15 students.
Early-Bird Discount:       
Super Offer Discount ends 31 May 2023.
Early-Bird Discount ends 5 July 2023
Refunds/Cancellation:    
No refund or credit will be issued for cancellations starting 6 July 2023.
Valid refunds are subject to a 10% processing fee that will be deducted from your refund.
All applications for refund (medical & emergency reasons) must be made within 3 days after the event finishes.
Special offer from nood food
10% off for all nood smoothies
$5 off for all nood cold-pressed juices
 Special offer from KURIOS
15% off all KURIOS regular-priced products for all yoga event registrants on training dates.
Contact & Enquiries
*If there is any discrepancy between the printed and web versions, the web version shall prevail.
Will I be able to teach right after I graduate from this programme?
Yes. All materials taught in this course prepare students with all the foundational knowledge and skills needed to become yoga teachers. Some students take it to deepen their own personal practice, kick-start a life transformational experience, while others do it to immediately start a teaching career. Others who do not want to proceed into teaching immediately would immerse into further training. More than half the students from our graduate programmes begin teaching friends, family, moving into part-time teaching in studios and then full-time teaching.

Will I be able to teach at PURE Yoga after graduating from this programme?
PURE Yoga is always open to applications and supports graduates from our programmes with many teachers at PURE Yoga being previous graduates. While we encourage graduates to apply with us, there is never a guarantee of job placement due to availability of openings or space within our studios. However, any graduates that apply with us are kept in our database and are advised if there are openings available.

If I miss one day, will I be able to make up for it?
Students undergoing this programme must be fully committed and understand that full attendance is required. They must also be willing to forego most personal or professional commitments for the duration of the programme – only with 100% attendance and completion of the course will students receive a certificate, and no make-up of work will be given. Should there be any problems with this, students must speak with the faculty prior to the course and only under very special circumstances will it be considered.

Will I receive a certificate after the programme?
Students will receive a Certificate of Completion from PURE Yoga for this teacher training programme upon successful completion, full attendance, and following the code of conduct.
*Please refer here for the full terms & conditions