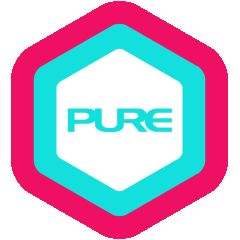 Workshops
Headstand and Forearm Stand Basics with Laura Beu
3 December 9:30am-12:30pm Starstreet Precinct – Wan Chai
From Laura's experience as a student and teacher and after seeing hesitation in attempting to go upside down, she knew that there should be a safe and friendly space where students can start to understand the basics of these two beautiful asanas without being intimidated by more advanced practitioners. Sometimes there is fear of being upside down because the physical mechanics are not understood, sometimes it's feeling 'overwhelmed' from being surrounded by seasoned practitioners, and sometimes flexibility is an issue.


Headstands and Pincha Mayurasana should not be learned by oneself. This workshop is an opportunity for students to learn these poses from an experienced, qualified yoga teacher who can give individualised feedback relative to the student's body. We will look at the anatomical components that create a foundation for a steady posture. The practice will build confidence and alignment to invert the body into a Tripod Headstand, classic Headstand and basic Forearm Stand. It will begin with chest openers and a series of scapula push-ups to build heat and strength, stretching your shoulders, neck and upper back, then flow through Sun Salutations before working up to the Dolphin pose to set yourself up – each step provides a thorough breakdown of the hand positions.


This workshop is a welcoming space for beginners who are new to inversions and is also suitable for regular practitioners who want to establish the fundamentals of inversions.
Sunday, 3 December

9:30am-12:30pm
A total of 3 hours

Super Early-Bird Price:
HK$870 (ends 3 October)


Early-Bird Price – 10% off:
HK$1,020 (ends 3 November)

Regular Price:
HK$1,133
Photos and videos may be taken, solely for PURE marketing purposes.

Event Language
English

Applications
1. Super Early-Bird: Applications to be sent in on or before 3 October 2023.
2. Early-Bird: Applications to be sent in on or before 3 November 2023.
3. Regular Price: Applications to be sent in starting 4 November 2023.

Refunds/Cancellations
1. No refund or credit will be given for cancellations starting 4 November 2023.
2. Valid refunds are subject to a 10% processing fee that will be deducted from your refund.
3. All applications for a refund (medical & emergency reasons) must be made within 3 days after the event finishes.

Special Offer from nood food
1. 10% off all nood food items or $5 off for all nood cold-pressed juices for all yoga event registrants on dates of the workshop.

Special Offer from KURIOS
1. 15% off for PURE Cardholders and 10% off for non-PURE Cardholders on all KURIOS regular-priced products for all yoga event registrants on dates of the workshop.

To register, please contact any PURE Yoga studio or see reception.
*Please refer here for the full terms & conditions