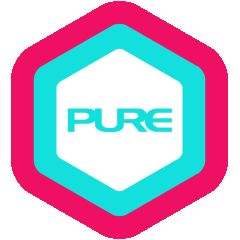 Workshops
Fixing Tight Shoulders 最佳狀態之肩 with Arthur Chiu
Saturday, 2 December Peninsula Office Tower – Tsim Sha Tsui
It's no surprise that one of the most common pain areas today are the shoulders and upper back. With modern life being focused on smart phones and computers, the shoulders are in a rounded position for long periods of time. Poor postural habits develop gradually and begins to cause a lot of stress on both the body and mind.
With the shoulders being a ball and socket joint, shoulder mobility can be complex. Our shoulders may move without too many restraints in one direction, yet be challenged as we move in another. This workshop will focus on introducing shoulder and chest opening exercises that students can adopt into their daily practice, which will help to find balanced flexibility, increase range of motion and maintain good posture going forward.
Suitable for all levels of practitioners, especially students who are looking for creative ways to mobilise their shoulders and chest.
Saturday, 2 December
11:00am-12:30pm 
Morning Class 1
Stability Before Mobility (30-min lecture + 60-min practice)
Short lecture on the anatomy of the shoulder and posterior muscles and their relevance to our posture

An emphasis on

shoulders being stable in addition to being mobile, with the practice focusing on building foundational strength and control within the shoulders as well as introducing progressions
1:30pm-3:00pm
Afternoon Class 2
Deepening the Range of Motion (90-min practice)
Delving into the multiple functions of the shoulders including flexion, extension, rotation, protraction and retraction

Understanding yoga as a full-body practice: how opening the hips and hamstrings can also help students to achieve deeper potential in their overall asana practice

Working with postures for the yoga mat and postures using props such as the wall, so that students will have exercises that they can do at home or in the office
A total of 3 hours
Early-Bird Price – 10% off: HK$1,050 (Ends 5 November)
Regular Price: HK$1,111
Photos and videos may be taken, solely for PURE marketing purposes.
Event Language
Bilingual (English & Cantonese)
Early-Bird Price     
Early-Bird Price ends 5 November 2023. 
Refunds/Cancellations    
No refund or credit will be issued for cancellations starting from 6 November 2023.
All refunds are subject to a 10% processing fee that will be deducted from your refund.
All applications for refunds (medical & emergency reasons) must be made within 3 days after the event finishes.
Special Offer from nood food
10% off all nood food items or $5 off for all nood cold-pressed juices for all yoga event registrants on dates of the workshop.
Special Offer from KURIOS
15% off for PURE Cardholders and 10% off for non-PURE Cardholders on all KURIOS regular-priced products for all yoga event registrants on dates of the workshop.
Contact & Enquiries
For enquiries, please email events@pure-yoga.com
*If there is any discrepancy between the printed and web versions, the web version shall prevail.
*Please refer here for the full terms & conditions