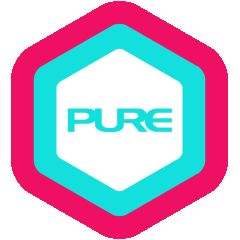 Continuing Education
50-Hour Vinyasa & Alignment Mentorship Programme Presented by Rachel Solomons
6-21 April, Asia Standard Tower - Central
The mentorship/training programme focuses on Vinyasa Yoga, Alignment Vinyasa, and Hot Vinyasa classes. It will explore the difference between them and how they are taught.
Students will learn about sequencing, which involves the order and structure of yoga postures in a Vinyasa class. Timings will be covered, referring to the pace and duration of each posture or sequence. Breath work, an essential component of yoga, will be taught to enhance all students' practice and teaching.
The programme will also cover the use of props in Vinyasa, which can aid in alignment and support during poses. Music and voice will be explored, as they play a role in creating a conducive and immersive yoga experience. Tempo and flows will be discussed to help students create smooth transitions between postures and maintain a consistent pace throughout the class.
A vignettes clinic involves practising and refining specific aspects of teaching, such as cueing, adjusting, or modifying postures, as well as adding poses together that make sense to your sequence.
Rachel will guide students/mentors in seamlessly flowing postures and instilling confidence in teaching Vinyasa classes.
The programme is open to graduates of both 200-hour and 300-hour teacher training programmes. Morning intensives are available to all participants who already have a steady yoga practice of at least one year with clear understanding of the fundamentals.
6-21 April
Saturdays & Sundays
9:00am-11:00am    Intensive Vinyasa Practice 
11:30am-12:30pm   Vignette Clinic 
12:30pm-1:30pm      Lunch 
1:30pm-4:30pm       Teaching/Mentoring
4.30pm-5:30pm      Warm/Hot Vinyasa 
Closing 
Homework Prep
A total of 42 contact hours + 8 non-contact hours (homework/assignments)
A total of 50 hours
Full Workshop 
Super Offer: HK$6,900 (First 10 registrants only)
Early-Bird – 10% off: HK$7,500 (Ends on 25 October)
Regular Price: HK$8,333
Upon completion of the training, students will receive a certificate from PURE. A total of 50 hours will count towards Yoga Alliance CET hours. 
Photos and videos may be taken, solely for PURE marketing purposes.
Event Language
English
Applications
Early-Bird: Applications to be sent in on or before 10 March 2024.
Regular Price: Applications to be sent in starting 11 March 2024.
Refunds/Cancellations   
No refund or credit will be given for cancellations starting 11 March 2024.
All refunds are subject to a 10% processing fee that will be deducted from your refund.
All applications for a refund (medical & emergency reasons) must be made within 3 days after the event finishes. 
Special Offer from nood food
10% off all nood food items or $5 off for all nood cold-pressed juices for all yoga event registrants on dates of the workshop.
Special Offer from KURIOS
15% off for PURE Cardholders and 10% off for non-PURE Cardholders on all KURIOS regular-priced products for all yoga event registrants on dates of the workshop.
To register, please contact any PURE Yoga studio or see reception. 
*Please refer here for the full terms & conditions