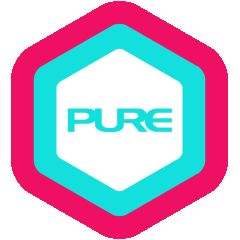 Workshops
重整與開發:年終瑜伽工作坊由Tin Ming Lau老師指導
2023年12月31 – 2024年1月1日 朗豪坊辦公大樓 - 旺角
敞開心扉,迎接新一年!捨棄不再適合自己的念頭,透過瑜伽式子和呼吸練習,支持自己恢復平衡,與他人連結。選擇對不必要的義務和壓力說「不」,並向更輕鬆、更有趣的方向,繼續前進,成長。

Let's close the end of the year; let go of what no longer serves you and open your hearts to the new year.
The holiday season is heralded as the most wonderful time of the year. Along with the celebration, however, comes the inevitable stresses of family, travel, the closing of a year, and the anticipation of another one. If you wake up a little less merry and a little more grinch, you are not alone. More than that, you have the capacity to support yourself through practice as a way to come back to balance.
In the routine of everyday life, it's easy to lose sight of your true values and aspirations, that's why we need time to invest in ourselves. Welcome what you desire and choose to say no to unnecessary obligations and stress so you can continue to move and grow from a place of more ease or a place of more play.
2023年12月31日(日)
上午10:00 - 中午12:30
重整 - 陰瑜伽與修復瑜伽
停、看、聽。以陰瑜伽和修復瑜伽,配合呼吸調息練習來舒緩神經系統,逃離日常煩囂,重整來年目標和優先選項。
2024年1月1日(一)
上午10:00 - 中午12:30
開發 - 輕柔流動與協作練習
透過大量的前彎、後彎、扭轉,連結直覺和創造力去舒展身心,並從練習中找到內在強大的支持。學習協助夥伴進行具挑戰性的式子練習,更有助了解自己的特質和培養同理心。
Sunday, 31 December 2023
10:00am-12:30pm
Recalibrate – Yin and Restorative Practice
From the simple yet profound act of taking a pause, closing the eyes, getting out of the business of the everyday hustle, soothe and rejuvenate your nervous system with yin, restorative and pranayama practice before attempting to set your goals and priorities.

Monday, 1 January 2024
10:00am-12:30pm
Invigorate – Gentle Flow Practice with Some Partner Work
Connect with your intuition and creativity with a lot of forward bends, back bends, twists, and finally opening of the hips and heart, yoga asanas can be a powerful support in regaining a sense of equanimity and calmness and to help you decide what is really important. The partnering towards more challenging asanas facilitates the understanding of where you are right now and what small habits you need to implement to reach where you want to be.
報讀所有工作坊:
重整與開發:年終瑜伽工作坊
2023年12月31 - 2024年1月1日
所有課堂共2天(共5小時)
提早報名八折優惠價(12月1日截止) : HK$960
一般價格: HK$1,200
PURE員工可能會拍攝照片及片段,僅供宣傳推廣用途。

預早報名優惠:
· 報讀所有課堂之截止日期為2023年12月1日,詳情請參閱價目表。

退款/取消:
· 報讀所有課堂之人士,2023年12月1日後將不設退款或取消登記。
· 所有退款將被扣除10%行政費用。

歡迎到朗豪坊分店或接待處報名。
*Please refer here for the full terms & conditions