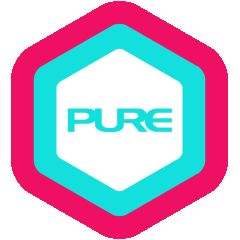 Retreats
Sri Lanka Retreat with Sean Robinson
3-8 March 2024, Rukgala Retreat, Maberiyatenna, Sri Lanka
Once home for Sean for 3 years, he believes that he will live in Sri Lanka again once his time in Hong Kong comes to an end. Words do no justice to the serenity of the retreat centre. There are no words to describe how special the island is, how delicious the food is and how incredibly welcoming the people are – you will have to come see for yourself! It'd be an honour for Sean to be able to teach yoga to a dedicated community in his favourite place, Rukgala, Kandy.
Rukgala is a small, boutique yoga and wellness-focused resort on the shores of Victoria Lake near Kandy. Rukgala fashioned the property out of an old private house and added a little to give some comfortable rooms and great places to relax in a gorgeous setting. 
More than the built spaces, Rukgala Retreat is about offering a unique and refreshing experience of Sri Lanka in a beautiful and still quiet part of the island. It is mostly about warm welcomes, good food, great yoga and (for those that want) some easy adventure.
So, what can you expect?
Two to three yoga sessions a day. All, of course, optional. Yang mornings and Yin evenings.
7:30am: Coffee (or tea) on the deck overlooking the mountains.

8am: A strong morning practice, followed by a dip in the saltwater pool.

9:30am: A fresh and colourful breakfast buffet

10:30am: Time to yourself; choose solitude or socialise, paddle board or swim, take a hike or a nap.

1pm: Nutritious and delicious lunch – Eat light, we will be practising again.

2pm: Nap, read, float in the pool or around the grounds.

4pm: After some time to digest we meet again in the jungle Shala for Sean's favourite time of the day – nerd time. We will dig deep into the science of breathing and explore some useful (and actionable) anatomy.

5pm: A softer, slower, and more gentle practice to wind down. Expect long-held stretches and therapy balls.

6pm: It's time for sunset and to head up to "coconut ridge".

7:30pm: Hungry? Good. Dinner is family style. A wholesome meal around a huge wooden table.

9pm: The night is to be spent as you wish; stargazing, socialising or most probably, sleeping.
The next day? We get to do it all again.
Times are approximate.
Activities include sunrise hikes in the hills, paddle boarding in a natural lake, Sri Lankan cooking and art therapy.
***
The yoga clause and programme at Rukgala Retreat (the "Resort") are organised by Pure (Travel) Limited ("Pure"), and all travel arrangements, reservations ticketing, package payments are made for and on your behalf by Excella Travel (HK) Limited (Agent License No. 351074) ("Excella Travel").
Sean lay there, perplexed, in a puddle of his own sweat. Coming from a competitive sport background, being the 'worst' person in the room wasn't something he usually welcomed. But this time was different – for the first time he felt still, both mentally and physically. 
Yoga was first advised by a doctor in 2014 to deal with the stress of his master's degree and the numerous broken bones from his previous obsession, BMX. Admittedly it was the physicality that first drew Sean to Yoga. At the end of his first class, he had witnessed people doing amazing things with their bodies with what seemed like no effort at all. He could do none of it, and that is what hooked him. Noticing parallels between the extreme(ish) sports he enjoyed and Yoga – such as the sense of community and diversity of the practice – trading in his BMX for a Yoga mat was a simple decision. 
Since 2017 Sean has been living, working and teaching in India and Sri Lanka, and moved to HK in 2020. Despite a hectic travel schedule, Yoga helps to keep him grounded carrying his mat with him wherever he goes. 
Sean credits his Ashtanga teachers for teaching him to favour consistency over creativity in both his practice and teaching. The discipline gleaned from Ashtanga is infused with the ingenuity and pedagogy from Rocket Yoga teacher David Kyle. David taught Sean that how and why you teach is generally more important than what you teach and that familiar poses can be transformed by looking at them through a new lens.
Sean's previous work as a Speech and Language Pathologist means that communication (verbal, visual or otherwise) remains at the core of his thinking. He is constantly learning to refine cues to allow more space for what matters, whether that is the power of silence (inspired through multiple Vipassanas) or technical nuggets to master the crow pose. 
Expect a dynamic class, punctuated by balance poses that cultivate stillness of the body and mind. Sean's habit of deconstructing complex poses means that all students, regardless of yoga experience, can confidently explore challenges asanas. By sharing the rationale behind a technique or pose, students feel leaving more empowered and knowledgeable on how to advance their practice, be that in class or at home.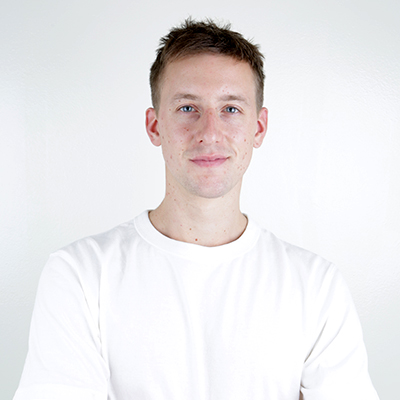 Inclusive of:
5 nights' full-board accommodation, taxes, and service charges

1-hour full body therapeutic massage

Sri Lankan cooking class

Guided sunrise paddle on Victoria Lake

Round-trip airport-resort transfer

All yoga fees
PACKAGE PRICES WITHOUT AIRFARE:    
All prices below are per person for 3-8 March (5 nights/6 days)
Room Category

Early-Bird Price

(ends on 8 December 2023)

Regular Price

Top House Bedroom

Single occupancy

HK$17,600

HK$19,360

Top House Bedroom/Garden Cottage Bedroom 

Double/Twin occupancy 

HK$16,300

HK$17,930

Garden Cottage Bedroom

Triple occupancy

HK$15,000

HK$16,500
Quadriple occupancy (a larger room hosting 4 guests in a shared space) is also available. Please email Samuel Lee, Yoga Event Manager at samuellee.yi@pure-international.com for registration and more information.
Early-Bird Price:
• Last day for the Early-Bird Price is 8 December 2023.

Refunds/Cancellations:
• No refund or credit will be issued for cancellations starting 8 December 2023.
• A 15% administration fee of the package price applies to all refunds and cancellations.

Minimum No. of Students:
• This programme requires a minimum of 10 students.
• We advise participants to book flights after the minimum number has been met.

Visa Entry & Requirements:
• Please comply with all visa and health requirements of Sri Lanka.
• PURE is not liable for any illnesses, delays or costs resulting from your failure to meet these requirements.
• Please ensure that your passport is valid for at least 6 months from the day you arrive in Sri Lanka. Please also ensure that your passport is fit for travel. PURE is not liable for any costs or consequences resulting from your passport being refused as a valid travel document.
• Travel visa is required for stuednts holding the Hong Kong passports. For more information, please visit: https://eta.gov.lk/slvisa/
• Kindly check the most updated safety measures in place in response to the COVID-19 pandemic for international arrivals.

Travel Insurance:
· Travel insurance is not included in the package, therefore we highly urge you to arrange your own travel insurance.

Contact & Enquiries:
· For enquiries or more information, please email Samuel Lee, Yoga Event Manager at samuellee.yi@pure-international.com
*If there is any discrepancy between the printed and web versions, the web version shall prevail.
*Please refer here for the full terms & conditions