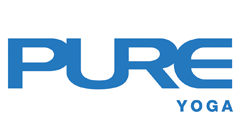 Workshops
300-hour Advanced Vinyasa Teacher Training with Jason Crandell
Introduction

ADVANCE YOUR PRACTICE. FIND YOUR PURPOSE. SHARE YOUR VOICE

Take your practice and teaching to the next level! Join Jason at Pure Yoga for this unique intermediate and advanced level training programme.

Programme Overview
This 300-hr Certificate Programme will provide you with an integrative, expert-level education in vinyasa yoga technique, anatomy, teaching methodology, and comparative philosophy. It provides the highest calibre yoga education available by giving you the tools to teach skilfully, think critically, and uncover a teaching path that is true to you. It's designed for students of every lineage who want more depth, skill and inspiration in their practice and teaching.
For full details, please visit http://hk.pure-yoga.com/en/hongkong/teachertraining/advancedvinyasajasoncrandell/index.php
Terms and Conditions
Photos and video may be taken, solely for Pure marketing purposes.

Application
Please complete an online application form or email us to apply. You will be notified by email within 3-5 days of its approval along with a Welcome Letter outlining payment procedures and further details. If your application is approved, an initial non- refundable deposit of $5,000 must be paid within a week. Application is NOT required for Morning Intensives. Please register at studio reception upon approval of application.

Early-Bird Discount
Early-Bird Price: Application sent in on or before 1 October 2018.
Regular Price: Application sent in starting from 2 October 2018.
Refunds/Cancellation
• No refund or credit will be given for cancellation starting 1 October 2018.
• All refunds are subject to a 10% processing fee that will be deducted from your refund.

Minimum Students
This programme requires a minimum of 20 students
Maximum Students
We accept a maximum of 40 students

Healthy-licious juice cleanse offer from nood food • $200 on nood food 3-Day juice cleanse for all yoga event registrants on training dates. Ask nood food staff at your training location for details. • 10% off all nood food items for all yoga event registrants on dates of the training.
Special offer from Pure Apparel:
• 20% off all Pure Apparel regular-priced products including accessories for all yoga event registrants on dates of the workshop.

Enquiries:
For enquiries, please email teachertraining@pure-yoga.com

Pure Yoga Peninsula Office Tower
14/f The Peninsula Office Tower
18 Middle Road
Tsim Sha Tsui
T 8129 8800

*If there is any discrepancy between the printed and web versions, the web version shall prevail.